01.12.2017 | Protocol | Ausgabe 1/2017 Open Access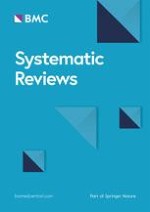 Sex and gender considerations in transplantation research: protocol for a scoping review
Zeitschrift:
Autoren:

Claudie Laprise, Vikas Srinivasan Sridhar, Lori West, Bethany Foster, Louise Pilote, Ruth Sapir-Pichhadze
Wichtige Hinweise
Electronic supplementary material
Abbreviations
SGBA
Sex- and gender-based analyses
Background
Sex and gender differences in medicine may contribute to disparities in disease incidence, health care system utilization, and general health outcomes. Sex represents a biological characteristic of an individual, while gender refers to the array of socially constructed roles, attitudes, personality traits, and behaviors [
1
]. These concepts may be conceptually distinct, but also influence and interact with each other [
2
].
Sex- and gender-based analyses (SGBA) offer a systematic approach to examine the impact of sex and/or gender on population health-related outcomes [
3
]. SGBA have been implemented in several specialties [
4
,
5
] and have been increasingly recognized as crucial to the development of comprehensive evidence that will ultimately lead to guidelines and policies [
6
]. Sex and gender are generally understudied in research, and their definitions are often inappropriately interchanged. Many studies incorrectly assume sex and gender neutrality and fail to provide separate analyses based on sex [
7
]. The failure to consider sex and gender in study design and/or analysis may compromise the validity and generalizability of research findings and affect translation into clinical practice [
7
,
8
]. Greater awareness of patients' sex and gender will help inform personalized interventions, identify variations of care, and compare effectiveness of therapies.
In human allotransplantation, there is exchange of tissue and/or cells between donors and recipients. Health outcomes, patient experience, and health care costs related to transplantation may vary by transplant candidates', recipients', and donors' sex and/or gender. For example, immune suppression metabolism may vary by sex. Transplant outcomes also vary by donor-recipient sex mismatch. However, the mechanisms leading to sex and gender disparities continue to be debated. Moreover, a marked disparity is observed in access to transplantation by sex. While this disparity may be related to greater immune sensitization in women vs. men from pregnancies, this may also be attributed to a tendency to forgo transplantation, or inability to adhere to appointment or treatment schedules, because of gender role pressure.
Despite the growing appreciation of the importance of sex and gender considerations in research in general, and in transplantation research in particular, there is currently no framework or good practice guidelines for the appropriate handling of sex and gender issues in human allotransplantation research. We will review the available transplantation literature where sex and gender issues were deemed sufficiently central in the manuscript to warrant their mentioning to achieve the following long-term goals: outline personalized strategies to improve transplant outcomes, identify variations in care, ensure equity, inform donor-recipient selection and compatibility evaluation, orient future transplantation research, and inform good practice guidelines for handling sex and gender issues in human allotransplantation research.
Research objectives
The overall objective of our scoping review is to comprehensively capture how matters of sex and gender have been considered in human allotransplantation research to date. Specifically, this review aims to (1) assess the published literature on the correct application of "sex" and "gender" concepts, (2) ascertain whether (and how) "sex" and "gender" were considered at the stages of study design and analysis, (3) identify the key outcomes for which effects of sex and gender variables were previously considered, and (4) disseminate our research findings. Our scoping review will adhere to the PRISMA-P checklist (Additional file
1
).
Methods
Discussion
To our knowledge, this scoping review will be the first evaluating how sex and gender have been handled in human allotransplantation research. This review will comprehensively inform the various key players in transplantation ranging from donors, through transplant candidates and recipients, to transplant physicians and coordinators. A few foreseen limitations must be noted, however. Our selection criteria may decrease the likelihood of detecting articles discussing gender/sex concepts in transplantation when sex and gender are mentioned in the text but not in the title or abstract. Articles discussing gender-related variables without specifically using the term "gender" may not be captured. We might also exclude smaller case series, potentially leading to under-representation of less frequently transplanted cells/tissues/organs. Despite these limitations, we believe that the findings of our scoping review will be an important stepping stone towards the development of good practice guidelines on study design and analysis considerations when handling sex and gender issues in human transplantation research (Fig.
1
). This scoping review will also help identify methodological issues that restrict the translation of transplantation research findings into clinical practice related to underestimation of sex/gender differences. This ultimately will serve to identify major gaps in the literature, inform donor-recipient selection, guide personalized interventions, and prioritize research recommendations in human transplantation research. Ultimately, these efforts are expected to inform personalized management that can improve health outcomes, patient experience, and health expenditure in transplant recipients.
×
Acknowledgements
The authors would like to acknowledge the Canadian National of Transplantation Research Program (CNTRP), as this project was conceived during the 2016 CST-CNTRP-SQT Joint Scientific Meeting. The authors would also like to acknowledge Tara Landry from the McGill University Health Centre Medical Library, who helped develop the search strategy.
Funding
C. Laprise received a postdoctoral fellowship from the Canadian Institutes of Health Research (FRN: 135506). R. Sapir-Pichhadze is funded by the KRESCNET-CIHR New Investigator Award and a KFOC Infrastructure Grant.
Availability of data and materials
Not applicable.
Author's contributions
RSP is the guarantor of the review. CL, VSS, LW, BF, and LP participated to conception and study design. RSP, CL, and VSS drafted the manuscript, and LW, BF, and LP revised it critically for intellectual content. All authors read and approved the final version of the manuscript.
Ethics approval and consent to participate
Not applicable.
Consent for publication
Not applicable.
Competing interests
The authors declare that they have no competing interests.
Publisher's Note
Springer Nature remains neutral with regard to jurisdictional claims in published maps and institutional affiliations.
Open Access
This article is distributed under the terms of the Creative Commons Attribution 4.0 International License (
http://​creativecommons.​org/​licenses/​by/​4.​0/​
), which permits unrestricted use, distribution, and reproduction in any medium, provided you give appropriate credit to the original author(s) and the source, provide a link to the Creative Commons license, and indicate if changes were made. The Creative Commons Public Domain Dedication waiver (
http://​creativecommons.​org/​publicdomain/​zero/​1.​0/​
) applies to the data made available in this article, unless otherwise stated.