01.12.2018 | Research article | Ausgabe 1/2018 Open Access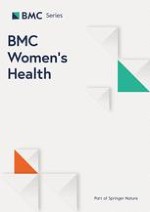 Sexual motivations during the menopausal transition among Iranian women: a qualitative inquiry
Zeitschrift:
Autoren:

Zeinab Javadivala, Effat Merghati-Khoei, Carol Underwood, Mojgan Mirghafourvand, Hamid Allahverdipour
Abstract
Background
Women's sexuality may be adversely affected during the menopausal transition. This exploratory qualitative study was conducted to explore how women assign meaning to and process sexual motivation during the menopausal transition.
Methods
We purposefully approached 22 married women ages 44–59 (52.81 ± 3.6 years) in urban health care centers and workplaces in Tabriz city, located in northwest Iran. Individual face-to-face interviews were performed at a place and time convenient to the women. All interviews were audio recorded and then transcribed to create verbatim written accounts. Inspiring Graneheim and Lundman approach, we employed conventional content analysis to derive coding categories directly from our row data.
Findings
Four main themes emerged from data analysis: "Diminished sexual capacity" (effect of menopause, Illnesses associated with mid-life, desire discrepancy); "intimate coupling" (lack of physical and/or emotional intimacy, couple communication and romance); "sociocultural scripts" (sexual script, parental responsibilities); and "sense of youthfulness" (having an active and happy life, maintaining physically attractiveness).
Conclusion
The qualitative findings suggest that providing sexual health education and counseling, to encourage critical discussions regarding current sociocultural scripts and to create an environment that would enable men and women alike to adopt a healthy and happy lifestyle for eliminating barriers and preserving and enhancing motivational factors associated with sexuality.