01.12.2019 | Review | Ausgabe 1/2019 Open Access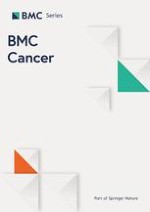 Shaping the regulation of the
p53

mRNA tumour suppressor: the co-evolution of genetic signatures
Zeitschrift:
Autoren:

Konstantinos Karakostis, Robin Fåhraeus
Wichtige Hinweise
Publisher's Note
Springer Nature remains neutral with regard to jurisdictional claims in published maps and institutional affiliations.
Abstract
Structured RNA regulatory motifs exist from the prebiotic stages of the RNA world to the more complex eukaryotic systems. In cases where a functional RNA structure is within the coding sequence a selective pressure drives a parallel co-evolution of the RNA structure and the encoded peptide domain. The p53-MDM2 axis, describing the interactions between the p53 tumor suppressor and the MDM2 E3 ubiquitin ligase, serves as particularly useful model revealing how secondary RNA structures have co-evolved along with corresponding interacting protein motifs, thus having an impact on protein – RNA and protein – protein interactions; and how such structures developed signal-dependent regulation in mammalian systems. The p53(BOX-I) RNA sequence binds the C-terminus of MDM2 and controls p53 synthesis while the encoded peptide domain binds MDM2 and controls p53 degradation. The BOX-I peptide domain is also located within p53 transcription activation domain. The folding of the
p53
mRNA structure has evolved from temperature-regulated in pre-vertebrates to an ATM kinase signal-dependent pathway in mammalian cells. The protein – protein interaction evolved in vertebrates and became regulated by the same signaling pathway. At the same time the protein - RNA and protein - protein interactions evolved, the p53 trans-activation domain progressed to become integrated into a range of cellular pathways. We discuss how a single synonymous mutation in the BOX-1, the p53(L22 L), observed in a chronic lymphocyte leukaemia patient, prevents the activation of p53 following DNA damage. The concepts analysed and discussed in this review may serve as a conceptual mechanistic paradigm of the co-evolution and function of molecules having roles in cellular regulation, or the aetiology of genetic diseases and how synonymous mutations can affect the encoded protein.