01.12.2015 | Research article | Ausgabe 1/2015 Open Access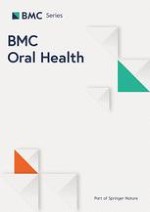 Shear bond strength between alumina substrate and prosthodontic resin composites with various adhesive resin systems
Zeitschrift:
Autoren:

Yousef A AlJehani, Jagan K Baskaradoss, Amrita Geevarghese, Marey A AlShehry, Pekka K Vallittu
Wichtige Hinweise
Competing interests
The authors declare that they have no competing interests.
Authors' contributions
YA designed and performed the lab work and also prepared the initial draft of the study. JKB and AG assisted in the statistical analysis and manuscript preparation. MA and PKV assisted in designing the study and reviewing the manuscript. All authors read and approved the final manuscript.
Abstract
Background
With the increase in demand for cosmetics and esthetics, resin composite restorations and all-ceramic restorations have become an important treatment alternative. Taking into consideration the large number of prosthodontic and adhesive resins currently available, the strength and durability of these materials needs to be evaluated. This laboratory study presents the shear bond strengths of a range of veneering resin composites bonded to all-ceramic core material using different adhesive resins.
Methods
Alumina ceramic specimens (Techceram Ltd, Shipley, UK) were assigned to three groups. Three types of commercially available prosthodontic resin composites [BelleGlass®, (BG, Kerr, CA, USA), Sinfony® (SF, 3 M ESPE, Dental Products, Germany), and GC Gradia® (GCG, GC Corp, Tokyo, Japan)] were bonded to the alumina substrate using four different adhesive resins. Half the specimens per group (N = 40) were stored dry for 24 hours, the remaining were stored for 30 days in water. The bonding strength, so-called shear bond strengths between composite resin and alumina substrate were measured. Data were analysed statistically and variations in bond strength within each group were additionally evaluated by calculating the Weibull modulus.
Results
Bond strengths were influenced by the brand of prosthodontic resin composites. Shear bond strengths of material combinations varied from 24.17 ± 3.72–10.15 ± 3.69 MPa and 21.20 ± 4.64–7.50 ± 4.22 at 24 h and 30 days, respectively. BG resin composite compared with the other resin composites provided the strongest bond with alumina substrate (
p
 < 0.01). SF resin composite was found to have a lower bond strength than the other composites. The Weibull moduli were highest for BG, which was bonded by using Optibond Solo Plus adhesive resin at 24 h and 30 days. There was no effect of storage time and adhesive brand on bond strength.
Conclusion
Within the limitations of this study, the shear bond strengths of composite resins to alumina substrate are related to the composite resins.