01.12.2018 | Research article | Ausgabe 1/2018 Open Access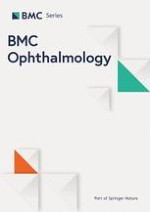 Short-term effects and safety of an acute increase of intraocular pressure after intravitreal bevacizumab injection on corneal endothelial cells
Zeitschrift:
Autoren:

Jiwoong Park, Myungwon Lee
Abstract
Background
The purpose of this study is to evaluate short-term effects and safety of an acute increase of intraocular pressure (IOP) after single-dose intravitreal bevacizumab injection on corneal endothelial cells and central corneal thickness.
Methods
Forty-two patients who underwent intravitreal injection of 2.5 mg/0.1 ml bevacizumab because of central serous chorioretinopathy or diabetic macular edema were included in this study. The changes of IOP, corneal endothelial cells, and corneal thickness at baseline, 2 min, 5 min, and 30 min after injection were analyzed prospectively with a specular microscope.
Results
In all patients, the mean IOPs at baseline, 2 min, 5 min, and 30 min after injection were 11.48 ± 2.22 mmHg, 49.71 ± 10.73 mmHg, 37.64 ± 11.68 mmHg, and 14.88 ± 4.77 mmHg, respectively. These changes were significant (
p
 < 0.01). In only one eye, IOP did not decrease to ≤30 mmHg even at 30 min after injection. According to changes in IOP with time, the coefficient of variation of the corneal endothelium significantly increased (
p
 = 0.03), but cell density, hexagonality of the corneal endothelium, and central corneal thickness did not change (
p
 = 0.79, 0.21, and 0.08, prospectively). One week after injection, there was no sign of inflammation or any other complications in all 42 eyes.
Conclusions
After intravitreal injection, IOP rapidly increases, then decreases to the normal range in most eyes 30 min after injection and it is tolerable to corneal endothelium.
Trial registration
Clinical Research Information Service (CRiS), Republic of Korea,
KCT0002645
. Retrospectively registered 9 January 2018.