01.12.2017 | Opinion | Ausgabe 1/2017 Open Access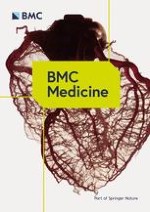 Simulations for designing and interpreting intervention trials in infectious diseases
Zeitschrift:
Autoren:

M. Elizabeth Halloran, Kari Auranen, Sarah Baird, Nicole E. Basta, Steven E. Bellan, Ron Brookmeyer, Ben S. Cooper, Victor DeGruttola, James P. Hughes, Justin Lessler, Eric T. Lofgren, Ira M. Longini, Jukka-Pekka Onnela, Berk Özler, George R. Seage, Thomas A. Smith, Alessandro Vespignani, Emilia Vynnycky, Marc Lipsitch
Background
Designing intervention trials for infectious diseases poses many challenges. Firstly, for many infectious diseases, in addition to the direct effects on those receiving the intervention, interventions can have indirect effects on individuals not receiving the intervention as well as on those receiving the intervention. These indirect effects, sometimes called 'spillover effects', may affect the estimation of the direct effects and are also of public health significance themselves. Secondly, because transmission is a non-linear and stochastic process, outcomes in different arms of an intervention trial may be more variable than expected in a population where each individual's outcome is statistically independent of the outcome of other individuals. Thirdly, heterogeneity from different sources, such as host susceptibility, pathogen variability, and exposure heterogeneity, can complicate study design. Finally, the effects of a combination of interventions in a trial, such as vaccination and behavioral intervention, may be difficult to predict at the design phase. Other factors, including logistical complexities and ethical considerations, can add to these challenges. Following completion of a trial, interpreting unexpected trial results can also be difficult.
Recently, investigators have used computer simulation to assist in the design, analysis, and interpretation of randomized trials of infectious disease prevention measures to address these challenges. Herein, we describe these challenges in more detail and illustrate ways in which simulation can help to conduct better trials and to improve the understanding of trial results. We conclude by advocating that, for many infectious disease prevention trials, simulating the trial with the underlying transmission dynamics is an efficient way to compare different designs and to identify key aspects critical to its success, thereby improving the choice of design.
Challenges of designing intervention studies for infectious diseases and the role of simulations
In the design phase of randomized trials of social or biomedical interventions, investigators consider options for how to conduct the trial and ultimately choose the trial population(s), the intervention or control conditions that will occur in each trial arm, the primary and secondary outcomes to be measured, and the way in which randomization will occur. For any set of such choices, a biostatistician working on the study can estimate the range of likely outcomes that could occur in trials of various sizes, then estimate the required sample size to achieve a specified power. This estimate often comes from closed-form equations that produce accurate sample size estimates under defined assumptions about the expected frequency of the outcome in the absence and presence of the intervention, and the amount of variability expected in the outcome within and between the trial arms. For many applications outside of infectious diseases, plausible assumptions about these quantities can be directly made based on previous trials, preclinical studies, or theoretical considerations. In particular, for non-infectious diseases, disease frequencies in participants randomized to the control group can be reasonably assumed to be similar to those in groups of individuals not receiving the intervention. Frequencies in those randomized to the intervention can be assumed to be the same as those in the control group, reduced by a factor proportional to coverage and adherence of the intervention times the efficacy of the intervention. However, in infectious diseases, these assumptions are often violated due to the indirect effects of the intervention.
Simulation approaches for infectious disease trial design
An increasingly popular approach to dealing with the challenges in infectious disease intervention trial design is to employ computer simulations of the trial in the setting of ongoing disease transmission. As illustrated in Fig.
2
, such simulations translate assumptions about the effect of an intervention on an individual's risk, via a mechanistic dynamic model of the disease transmission process and the intervention in the trial setting, into predictions about the magnitude and variability of disease incidence in each trial arm. These simulations explicitly model the process of transmission, including such factors as population and contact network structure, natural history of disease and infectiousness, the phase of the epidemic, assumptions about the direct effects of intervention and, for complex interventions, the timing and logistics of intervention in the trial.
×
Simulating a trial
Within this synthetic population, a subset of individuals is selected as a trial population, and simulations of the planned trial are then conducted to generate observations similar to those that could be made in the trial, incorporating the stochasticity, or randomness, inherent in the intervention, the transmission process during the trial, and the observation process. The randomness is generated by figuratively flipping a biased coin in the computer for every possible event. Each single stochastic simulation produces data similar to those which might be observed in one trial. The simulation results can be stored in a database. From each simulated trial, the effect measures of interest can be estimated using a proposed method of statistical data analysis. The mean estimate over the set of simulations under given assumptions allows assessment of whether the trial will provide an unbiased estimate of the quantity of interest, while variability in the estimates produced over a series of simulated trials provides a measure of the likely variability. Sample size and power calculations can be derived directly from the variability of output of many simulations. Alternatively, the intensity and patterns of variability of disease incidence within the simulated trial can be used as inputs to conventional formulas to calculate the effect size that will be detected in the trial and the sample size required to detect such an effect size given the level of variability. By changing the assumptions of the simulation, it is possible to explore the sensitivity of the measured effect size or its variability to particular aspects of trial implementation, and thereby to design more efficient trials. By analyzing simulation results with different statistical methods, it is possible to identify potential biases in the analysis that arise from the transmission process.
Choice of simulation approach
A key question is what level of detail is required in the simulation. The level of detail can range from full calibration to a country, such as South Africa [
35
], to simple simulations with dynamics but little explicit demographic structure [
12
]. Simplicity needs to be balanced with sufficient detail such that the bias in the results is minimized. One needs to carefully weigh each additional complexity and consider whether the choice of intervention and study design is likely to be affected by it. If comparing analytical approaches alone, then purely statistical models may be sufficient [
6
]. In many contexts, however, dynamic mechanistic models are more useful. In some cases, it may even be important to consider within-host effects.
Simulations for trial design must choose a contact network structure and critically examine that choice because it can affect the predicted power and sample size needed for the trial. Simulations using networks can examine the effect of within-cluster structure on statistical power and sample size [
36
]. Similarly, they can be used to examine the effect of between-cluster mixing, namely contamination across clusters, on the power of a study and bias of estimates. Incorporating information on network features can improve the efficiency of treatment effect estimation in cluster-randomized trials [
37
]. In general, simulation of trials on contact networks can aid in understanding the circumstances under which the structures of these networks matter in trial design and when they can be ignored. At a finer level of detail, simulation can help identify network features that are relevant, in particular, the minimal set of such features that still yields a gain in power, and how precisely such features would have to be measured in practice.
The choice of model needs to be matched to the question of interest. Stochastic, individual-based models and deterministic differential equation models can achieve different objectives related to trial design. Stochastic, individual-based models have the advantage of generating data that have statistical variation, and are thus better suited to assess different statistical methods of analysis. Further, they allow greater detail in individual attributes and may also more accurately reproduce the population-level effects to be estimated. Differential equation models generally run much faster and can aid in studying the effects of different combinations of interventions on the outcome, allowing the study of point estimates of effect measures. However, in general, they do not produce synthetic data that can be analyzed using the proposed statistical methods without an additional stochastic layer.
Concern about the robustness of results to model misspecification is often raised. However, advice that emanates from a model may still be qualitatively correct even if the model does not accurately characterize all aspects of the transmission system. For example, the advice in tradeoffs for optimal design in estimating different effects of interventions in two-staged randomized studies [
4
] is model assisted and is used to draw analytical insights that can be valid even if the model is imperfect.
One challenge to using simulations to design and interpret studies is the difficulty in having the appropriate data to inform all aspects of the simulations, including empirical epidemiological data about the natural history and transmission of the disease or treatment effect. Simulation can assess the impact of uncertainty or lack of knowledge on potentially important epidemic features. An advantage of using simulations after a trial is that a great deal of additional data will be available to inform the modeling. A further challenge to using simulations for trial design is the feasibility of performing such analyses in a timely manner. Often, prior to proposing a trial, funding is not available to develop an appropriate model and conduct simulations for the design. Once funding is available for a study, it is typically necessary for the study to commence soon after by making the best use of conventional sample size calculations. In an emergency, the models and simulations may be performed quickly. However, going forward, efforts must be made to integrate funding of and time for simulations for trial design into the process. In addition to increasing confidence in the choice of population and sample size, the process of designing, implementing, and performing the simulations may provide other benefits, such as insight into potential biases in effect estimates, ways to account for heterogeneities in the trial population, calculations of quantities related to the ethics of trial design, and suggestions in trial design choices beyond sample size that may improve the probability of the trial's success. Despite potential caveats, the relative cost of computations versus actually running a trial will be very low, while the potential gains in avoiding inconclusive studies are large.
Conclusions
Expertise in infectious disease dynamics, statistical science, and simulation methods are required to adequately design and interpret trials for many interventions against current and emerging infectious diseases. Trial design should draw in an expert on infectious disease transmission dynamics to work alongside a statistician, who is virtually always employed for study design. Indeed, an increasing number of investigators have both skillsets. While simulation experiments cannot replace trials, most trials would benefit from simulations, or at least from an exercise to signpost the required steps in such simulations that may in itself highlight unexpected aspects of trial design. When planning a trial, it is advantageous to explicitly annotate a timeline of events for each case and consider possible variation in the sequence of these events, similarly to the diagram included in the design of the Ebola ring vaccination trial [
7
]. Clear communication of complex simulations, of the assumptions underlying them, and their limitations is important. In addition to simulating trials prior to implementation, there is value in validating modeling approaches following the completion of a trial to develop lessons learned for the simulation of future trials. Over the long term, it would be useful to combine simulations and practical experience to develop rules of thumb for adjustment that can provide guides for smaller studies.
Acknowledgments
Not applicable
Funding
This paper is the result of a workshop on 'Simulating Intervention Trials in Infectious Diseases' funded by the National Institute of General Medical Sciences MIDAS Center of Excellence grants U54 GM111274 and U54GM088558. BSC was supported by The Medical Research Council and Department for International Development (grant number MR/K006924/1) and works within the Wellcome Trust Major Overseas Programme in South East Asia (grant number 106698/Z/14/Z). Partial funding was also obtained from National Institute of Allergy and Infectious Diseases grants R01 AI029168 (JPH), K01 AI125830 (SEB) and R37 AI032042 (MEH, IML), and the National Institute of Health Early Independence Award 1DP5OD009162 (NEB).
Availability of data and material
Not applicable.
Ethics approval and consent to participate
Not applicable.
Consent for publication
Not applicable.
Competing interests
The authors declare that they have no competing interests.
Publisher's Note
Springer Nature remains neutral with regard to jurisdictional claims in published maps and institutional affiliations.
Open Access
This article is distributed under the terms of the Creative Commons Attribution 4.0 International License (
http://​creativecommons.​org/​licenses/​by/​4.​0/​
), which permits unrestricted use, distribution, and reproduction in any medium, provided you give appropriate credit to the original author(s) and the source, provide a link to the Creative Commons license, and indicate if changes were made. The Creative Commons Public Domain Dedication waiver (
http://​creativecommons.​org/​publicdomain/​zero/​1.​0/​
) applies to the data made available in this article, unless otherwise stated.