01.12.2018 | Research article | Ausgabe 1/2018 Open Access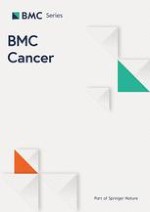 Smokers' interest in a lung cancer screening programme: a national survey in England
Zeitschrift:
Autoren:

Samantha L. Quaife, Charlotte Vrinten, Mamta Ruparel, Samuel M. Janes, Rebecca J. Beeken, Jo Waller, Andy McEwen
Abstract
Background
Following the recommendation of lung cancer screening in the US, screening committees in several European countries are reviewing the evidence for implementing national programmes. However, inadequate participation from high-risk groups poses a potential barrier to its effectiveness. The present study examined interest in a national lung cancer screening programme and modifiable attitudinal factors that may affect participation by smokers.
Methods
A population-based survey of English adults (
n
 = 1464; aged 50–70 years) investigated screening intentions in different invitation scenarios, beliefs about lung cancer, early detection and treatment, worry about lung cancer risk, and stigma. Data on smoking status and perceived chances of quitting were also collected, but eligibility for lung screening in the event of a national programme was unknown.
Results
Intentions to be screened were high in all three invitation scenarios for both current (≥ 89%) and former (≥ 94%) smokers. However, smokers were less likely to agree that early-stage survival is good (43% vs. 53%; OR: 0.64, 0.46–0.88) or be willing to have surgery for an early stage, screen-detected cancer (84% vs. 94%; OR: 0.38, 0.21–0.68), compared with former smokers. Willingness to have surgery was positively associated with screening intentions; with absolute differences of 25% and 29%. Worry about lung cancer risk was also most common among smokers (48%), and one fifth of respondents thought screening smokers was a waste of NHS money.
Conclusions
A national lung cancer screening programme would be well-received in principle. To improve smokers' participation, care should be taken to communicate the survival benefits of early-stage diagnosis, address concerns about surgery, and minimise anxiety and stigma related to lung cancer risk.