01.12.2017 | Study protocol | Ausgabe 1/2017 Open Access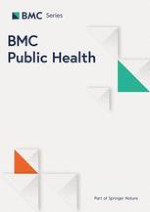 Smokers making a quit attempt using e-cigarettes with or without nicotine or prescription nicotine replacement therapy: Impact on cardiovascular function (ISME-NRT) - a study protocol
Zeitschrift:
Autoren:

Markos Klonizakis, Helen Crank, Anil Gumber, Leonie S. Brose
Abstract
Background
The estimated number of cigarette smokers in the world is 1.3 billion, expected to rise to 1.7 billion by 2025, with 10 million smokers living in the U.K. Smoking is the leading, preventable death-cause worldwide, being responsible for almost 650,000 deaths in the E.U. annually. A combination of pharmacological interventions, including nicotine replacement therapy, bupropion and varenicline, and behavioural support is the most effective approach to smoking cessation. However, even the best methods have high relapse rates of approximately 75% within 6 months. Electronic (or "e-") cigarettes use battery power to disperse a solution that usually contains propylene glycol or glycerine, water, flavouring and nicotine. E-cigarettes have become the most popular smoking cessation aid in England, however, information on their effects on cardiovascular function is limited and contradictory. As e-cigarettes are not solely nicotine-based products, existing research exploring the effects of nicotine on the cardio-vasculature provides only limited information, while their extensive uptake urges the need of evidence to inform the general public, smokers and policy-makers.
Methods
This is a pragmatic, 3-group, randomised, assessor-blinded, single-centre trial exploring the cardiovascular physiological effects of the use of e-cigarettes (nicotine-free and nicotine-inclusive, assessed separately) combined with behavioural support as a smoking cessation method in comparison to the combination of NRT and behavioural support. The primary outcome will be macro-vascular function, determined by a Flow Mediated Dilatation ultrasound assessment, 6 months following participants' "quit date".
Discussion
Participants will be assessed at baseline, 3 days following their self-determined "quit date", at intervention end (3 months) and 6 months following their "quite date". Findings are expected to give an indication of the cardiovascular effects of e-cigarettes both in the short- and in the medium-term period, informing the general public, policy holders and researchers, helping to define the future role of e-cigarettes as a smoking cessation aid.
Trial registration
Clinicaltrials.gov
NCT03061253
. Registered 17th February 2017.