01.12.2017 | Research article | Ausgabe 1/2017 Open Access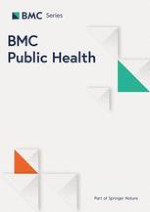 Social support and intimate partner violence during pregnancy among women attending antenatal care in Moshi Municipality, Northern Tanzania
Zeitschrift:
Autoren:

Geofrey Nimrod Sigalla, Vibeke Rasch, Tine Gammeltoft, Dan Wolf Meyrowitsch, Jane Rogathi, Rachel Manongi, Declare Mushi
Abstract
Background
Intimate Partner Violence (IPV) is a significant public health problem with negative health consequences for women and their pregnancies. While social support has a protective effect against IPV and reduces health consequences of violence, its association with experiencing IPV during pregnancy remain less explored. In our study we aimed to determine the effect of social support on IPV during pregnancy among women attending antenatal care in Moshi, Tanzania
Methods
The study was part of a prospective cohort study that assessed the impact of violence on reproductive health of 1,116 participants. Pregnant women were enrolled below 24 weeks of gestation and followed until delivery. The experiences of social support and IPV during pregnancy were assessed at the 34th week of gestation. Logistic regression analysis was performed to assess the relationship between social support and IPV, with adjustment for potential confounders.
Results
The prevalence of IPV during pregnancy was 30.3% where the majority (29.0%) experienced repeated episodes of abuse. Regarding practical social support, having no one to help financially was associated with increased odds of IPV and repeated episodes of abuse during pregnancy, AOR 3.57, (95% CI 1.85 - 6.90) and AOR 3.21, (95% CI 1.69 - 6.11) respectively. For social support in terms of communication, talking to a member of the family of origin at least monthly was associated with decreased odds of IPV and repeated episodes of IPV during pregnancy, AOR 0.46 (95% CI 0.26 - 0.82) and AOR 0.41 (95% CI 0.23 - 0.73) respectively. Perceiving that family of origin will not offer support was associated with a increased odds of IPV and repeated episodes of IPV, AOR 2.29, (95% CI 1.31 – 3.99) and AOR 2.14, (95% CI 1.23 – 3.74) respectively.
Conclusions
Nearly one third of women experienced IPV during pregnancy. Social support to women is associated with decreased odds of experiencing IPV during pregnancy. The family of origin plays an important role in providing social support to women who experience abuse during pregnancy; however, their true involvement in mitigating the impact of violence in the African setting needs further research.