01.12.2015 | Research article | Ausgabe 1/2015 Open Access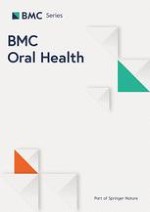 Stability of simultaneously placed dental implants with autologous bone grafts harvested from the iliac crest or intraoral jaw bone
Zeitschrift:
Autoren:

Young-Hoon Kang, Hyun-Min Kim, June-Ho Byun, Uk-Kyu Kim, Iel-Yong Sung, Yeong-Cheol Cho, Bong-Wook Park
Wichtige Hinweise
Competing interests
The authors declare that they have no competing interests.
Author's contributions
YHK collected and analyzed all of the patient data and contributed in writing the manuscript. HMK assisted the analysis of the radiological data for panoramic and CT views, and partially contributed on patient care. JHB and UKK assisted the analysis of peri-implantitis incidences. IYS and YCC mainly conducted the statistical analysis of the obtained data. BWP performed the patient management and built the platform for the present study, and was a major contributor in writing the manuscript. All authors read and approved the final manuscript.
Abstract
Background
Jaw bone and iliac bone are the most frequently used autologous bone sources for dental implant placement in patients with atrophic alveolar ridges. However, the comparative long-term stability of these two autologous bone grafts have not yet been investigated. The aim of this study was to compare the stability of simultaneously placed dental implants with autologous bone grafts harvested from either the iliac crest or the intraoral jaw bone for severely atrophic alveolar ridges.
Methods
In total, 36 patients (21 men and 15 women) were selected and a retrospective medical record review was performed. We compared the residual increased bone height of the grafted bone, peri-implantitis incidence, radiological density in newly generated bones (HU values), and implant stability using resonance frequency analysis (ISQ values) between the two autologous bone graft groups.
Results
Both autologous bone graft groups (iliac bone and jaw bone) showed favorable clinical results, with similar long-term implant stability and overall implant survival rates. However, the grafted iliac bone exhibited more prompt vertical loss than the jaw bone, in particular, the largest vertical bone reduction was observed within 6 months after the bone graft. In contrast, the jaw bone graft group exhibited a slower vertical bone resorption rate and a lower incidence of peri-implantitis during long-term follow-up than the iliac bone graft group.
Conclusions
These findings demonstrate that simultaneous dental implantation with the autologous intraoral jaw bone graft method may be reliable for the reconstruction of edentulous atrophic alveolar ridges.