03.05.2018 | Ausgabe 3/2018 Open Access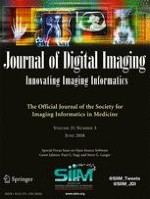 Standard Lexicons, Coding Systems and Ontologies for Interoperability and Semantic Computation in Imaging
Zeitschrift:
Autor:

Kenneth C. Wang
Introduction
The need for clear clinical communication in radiology has long been recognized, and terminology is a key determinant of such clarity [
1
,
2
]. Examples of standard imaging terminologies developed to promote clarity include the American College of Radiology (ACR) BI-RADS lexicon [
3
], the inter-society lumbar disc nomenclature [
4
] and the Fleischner Society thoracic imaging lexicon [
5
]. While the focus of such work has historically been on improving communication between individuals, these standards also help to address a widespread need for machines to operate on data based on its meaning. This article reviews several standards which facilitate semantic data interchange in radiology, discusses tools and technologies for working with these standards, and describes several example applications in clinical operations and research.
Review
Several names are given to systems of standardized terms or concepts. Such a system may be referred to as a "terminology," a "vocabulary," or a "lexicon" and any of these may be prefaced with the term "controlled." For the purposes of this review, all of these names will be considered synonymous, and the name "lexicon" will be preferred. A lexicon, then, is simply a list of terms used to refer to concepts in a given domain. These terms are sometimes accompanied by definitions. Having such agreed-upon terms serves to reduce confusion. A classic example in radiology is the finding of consolidation indicating pneumonia on chest radiographs. While this finding may variously be referred to as an "airspace opacity," a "parenchymal opacification," or an "infiltrate;" "consolidation" has been identified as the preferred term [
5
].
Standard terms may also be assigned codes, which are compact labels intended primarily for use by machines. These codes facilitate machine handling and processing of information. Two ubiquitous coding systems in medicine are the International Classification of Diseases (ICD) system published by the World Health Organization, and the Current Procedural Terminology (CPT) system produced by the American Medical Association. An adaptation of ICD version 10 (i.e., ICD-10 Clinical Modification [
6
], or ICD-10-CM), together with CPT, underpins much of the medical billing in the USA.
Given terms and codes, it is often desirable to relate terms to one another through semantic relationships. For example, anatomical concepts are readily classified using relationships such as a type hierarchy or a part hierarchy. The concept "humerus" for instance could be recorded as a type of a long bone, and a part of the upper extremity. Or the "mitral valve" could be recorded as a type of a cardiac valve, and a part of the heart. Together, such concepts and relationships form a network which may be termed an "ontology." Ontologies are a foundational technology for building semantic applications (see for example [
7
]) with a variety of clinical uses [
8
–
10
].
Content Resources
There are many biomedical lexicons, coding systems, and ontologies which provide clinical content. Here, we describe ICD and CPT in further detail and survey other selected resources which are relevant to radiology (see also Table
1
).
Table 1
Selected imaging-related semantic content resources
| Content resource | Description |
| --- | --- |
| ICD-10-CM | An adaptation of the World Health Organization's International Classification of Diseases (ICD) version 10, ICD-10-CM is used in the USA as a source of diagnostic codes. Within radiology, these codes are associated with the indication for an imaging exam. |
| CPT | Maintained by the American Medical Association, CPT is used in the USA to bill for medical services and procedures. Most radiology exams correspond to CPT codes in the range 70000 to 79999. Image-guided procedures may also be associated with other CPT codes outside this range. |
| HCPCS | Maintained by the Centers for Medicare and Medicaid Services (CMS), HCPCS is a superset of billing codes divided into two levels. Level I is the CPT code set. Level II covers services generally outside of Level I. |
| SNOMED CT | A comprehensive global standard for clinical terminology, maintained by SNOMED International (also known as the International Health Terminology Standards Development Organization, or IHTSDO). Commonly used in electronic health records. |
| FMA | A widely-referenced, comprehensive ontology for human anatomy, developed at the University of Washington. |
| LOINC | LOINC is an international standard coding system for clinical observations such as laboratory tests and clinical measurements, maintained by the Regenstrief Institute. |
| RadLex | An ontology of imaging-related concepts, maintained by the Radiological Society of North America (RSNA). RadLex is used as the basis for the LOINC-RSNA Radiology Playbook. |
| LOINC-RSNA Radiology Playbook | A structured system for naming and coding imaging exams, jointly maintained by the Regenstrief Institute and RSNA. |
| ACR RADS Reporting Systems | A collection of structured systems for image interpretation. Examples include BI-RADS for breast imaging, LI-RADS for hepatocellular carcinoma imaging and PI-RADS for prostate MRI. |
The ICD-10-CM system provides diagnostic codes. In radiology, these codes are typically used to encode the indication for an imaging exam. ICD-10-CM codes begin with a three-character component called the chapter section, or category. This component consists of a letter followed by two digits. For example, category C18 refers to "malignant neoplasm of colon," category N21 to "calculus of lower urinary tract," and category S93 to "dislocation and sprain of joints and ligaments at ankle, foot and toe level." The category may optionally be followed by a decimal point and one or more additional characters which serve to further specify the concept identified by the category. Code C18.7 indicates "malignant neoplasm of sigmoid colon," code N21.0 signifies "calculus in bladder," and code S93.422 indicates "sprain of deltoid ligament of left ankle."
CPT provides billing codes, and these codes are divided into three groups, category I through III. This discussion will be restricted to category I CPT codes, which describe current medical services provided by physicians and other healthcare providers, and which constitute the primary medical billing codes in the USA. These codes have a five-digit format. Most radiology exams correspond to codes from 70000 to 79999. For example, CPT 71020 is "radiologic examination, chest, 2 views, frontal and lateral," and CPT 70450 is "computed tomography, head or brain; without contrast material." These imaging CPT codes may be paired with other codes (i.e., outside the 70000 range) in cases of certain image-guided procedures. For example, image-guided placement of a peripherally inserted central venous catheter might be billed using CPT 36569 for the procedural component, and CPT 77001 for the imaging component. Note that in other cases, a single code outside the 70000 range covers both the procedural and imaging components of an image-guided intervention, as in the case of image-guided biliary drain placement which might be billed using the single CPT code 47533.
CPT is also part of a larger system called Healthcare Common Procedure Coding System (HCPCS, often pronounced "hick-picks"), maintained by the Centers for Medicare and Medicaid Services (CMS). HCPCS itself is divided into two levels. HCPCS level I consists of the CPT code set. HCPCS level II codes describe medical services which are generally outside of CPT. These level II codes may be distinguished from CPT codes by virtue of their format, consisting of a single letter followed by four digits. In some cases, there may be overlap between CPT and HCPCS level II. For example, consider bilateral screening mammography with computer-aided detection (CAD). This was historically billed using the HCPCS level II code G0202. In 2017, a new CPT code was released for this procedure, CPT 77067. As of this writing, however, CMS has advised that billing for this exam should continue to use G0202 rather than the CPT code for technical reasons. (This guidance is subject to change. Readers should consult their institutional billing office for specific coding advice.)
Three other important resources with broad applicability in medicine are Systematized Nomenclature of Medicine—Clinical Terms (SNOMED CT), the Foundational Model of Anatomy (FMA) and Logical Observation Identifiers Names and Codes (LOINC). SNOMED CT is a comprehensive, multilingual, international standard system of clinical terms, with more than 330,000 concepts. This system represents a combination of works by the College of American Pathologists, and the United Kingdom's National Health Service. SNOMED CT is now maintained by an organization called SNOMED International, also known as the International Health Terminology Standards Development Organization (IHTSDO). SNOMED CT includes content in areas such as clinical signs and symptoms, infectious agents, medications, and medical devices, among many others. SNOMED CT is widely used in electronic health records.
The FMA is a reference ontology of human anatomy, which models the human body at several scales, ranging from the macromolecular scale to the organism scale. The FMA contains approximately 75,000 anatomic concepts and over 2.1 million relationships. LOINC is an international standard system for clinical observations, widely used for laboratory tests among other areas. LOINC is published by the Regenstrief Institute, and has approximately 85,000 codes.
In radiology, the RSNA RadLex ontology [
11
–
13
] aims to provide a comprehensive resource for imaging-related terms, spanning areas such as imaging technologies, imaging findings, anatomy, and pathology. RadLex contains more than 45,000 concepts, and assigns each of these a unique code (i.e., a RadLex identifier, or RID) as well as a preferred name. Synonyms or translations may also be attached to each concept. For example, RID4271 has the preferred name "hepatocellular carcinoma" and the synonyms "HCC" and "hepatoma." Work has also been done by the Society for Imaging Informatics in Medicine (SIIM) to formalize a lexicon of radiology workflow terms known as SIIM's Workflow Initiative for Medicine (SWIM) [
14
]. Also note that recent collaboration between RSNA and the Regenstrief Institute has led to the LOINC-RSNA Radiology Playbook [
15
], a system for naming and coding imaging exams, constructed using RadLex terms. This system builds on previous work embodied by the RadLex Playbook, and what was previously known as LOINC Radiology.
In addition to the BI-RADS system mentioned above, the ACR has also developed a number of other standardized reporting systems in specific clinical areas, each with its own lexicon. These include the Lung-RADS system for lung cancer screening CT, the LI-RADS system for hepatocellular carcinoma imaging, the PI-RADS system for prostate MRI and the C-RADS system for CT colonography [
16
]. Codes for many of the terms and categories defined by these reporting systems may be found in RadLex.
Interoperability and Semantic Computation
To the extent that lexicons, coding systems, and ontologies are represented in machine-processable forms, this content becomes computationally accessible. That is, computer systems can parse and use the terms, codes, concepts, and relationships contained therein. The purpose of computational clinical content resources is to enable systematic processing of healthcare information, in ways which leverage the meaning of that information. Semantic interoperability has been defined as the ability of computers "to share, understand, interpret and use data without ambiguity" [
17
], and alternatively as the ability of machines "to collect, process, analyze or exchange comparable data elements on the basis of the meaning of the data" [
15
]. (A complementary concept is that of syntactic interoperability, or the ability of machines to transmit data without regard to its meaning. This relates to issues of formatting and communications protocols, and will not be the focus of this discussion.) For example, a facility wishing to collect a local registry of colon cancer patients could begin by searching for medical records with the ICD-10-CM diagnostic category C18 for colon malignancy. This simple aggregation of patients with this shared diagnostic code represents a form of semantic interoperability between these records.
Semantic resources may also be used to compute new information, based on a set of given facts. This may be referred to as "machine reasoning," "knowledge inferencing," or "semantic computation." For example, consider an anatomic ontology which states that Couinaud segment 2 is part of the left hepatic lobe, and separately that the left hepatic lobe is part of the liver. Although not stated explicitly, it may be inferred that the liver has segment 2 as one of its parts. Semantic computation is a component technology in natural language processing among other application areas.
Tools and Technologies
Both UMLS and BioPortal provide tools for working with semantic content. One useful tool is the BioPortal Annotator. This tool accepts an arbitrary block of free text as input. The user may also specify one or more ontologies of interest. The Annotator tool then finds all matches in the given text to concepts in the selected ontologies, or the entire corpus of ontologies if none are specified, with options to account for factors such as synonyms and partial matching.
Discussion
In the future, the use of semantics in clinical data processing and exchange promises to expand further, facilitating continued advances in efficiency, precision, and quality in imaging.
Summary
There are many resources, tools, and technologies available for developing semantic applications in radiology. Codes facilitate machine processing of concepts. Ontologies provide information about the relationships between concepts. Web services constitute an important technology for semantic application development, and a variety of such applications have been described in the literature.
Open Access
This article is distributed under the terms of the Creative Commons Attribution 4.0 International License (http://creativecommons.org/licenses/by/4.0/), which permits unrestricted use, distribution, and reproduction in any medium, provided you give appropriate credit to the original author(s) and the source, provide a link to the Creative Commons license, and indicate if changes were made.