01.12.2015 | Research article | Ausgabe 1/2015 Open Access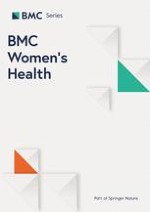 Stigma against HIV/AIDS among female sex workers and general migrant women in eastern China
Zeitschrift:
Autoren:

Ying Yang, Jun Wang, Feifei Lin, Tao Zhang, Feng Yu, Yanping Zhao, Tiejun Zhang
Wichtige Hinweise
Electronic supplementary material
The online version of this article (doi:
10.​1186/​s12905-014-0160-3
) contains supplementary material, which is available to authorized users.
Ying Yang and Jun Wang contributed equally to this work.
Competing interests
The authors declare that they have no competing interests.
Authors' contributions
TZ conceived the idea for the study. YY, JW, FL, TZ, FY, and YZ obtained and managed the data. JW, FL, YY, and TZ (Tao Zhang) participated in the study implementation, data analysis and interpretation. YY and TZ (Tao Zhang) cleaned the data and completed the statistical analysis. YY and TZ drafted the manuscript, which was reviewed by all authors. All authors read and approved the final manuscript.
Abstract
Background
HIV related stigma is a recognized barrier to early detection of HIV and causes great suffering for those affected. However, data regarding HIV related stigma among female sex workers (FSW) in China was limited, with none for comparison between FSW and general migrant women (GMW). Therefore, the aim of this study was to examine HIV related stigma among FSW and GMW in Shanghai, China.
Methods
A community based cross-sectional study with face-to-face interviews was conducted in Shanghai (September 2011 through December 2012), using a structured questionnaire.HIV related stigma scores were examined graphically using boxplot. A logistic regression analysis with the proportional odds model was employed to identify factors affecting HIV related stigma scores.
Results
A total of 1,396 subjects, including 721 FSW and 675 GMW, were recruited in the present study. Both groups had substantial misconceptions about HIV/AIDS, although FSW had slightly higher scores on average. Both groups showed a medium level of HIV related stigma (38.34 ± 6.21 and 38.35 ± 6.86 for FSW and GMW, respectively). For the FSW, higher levels of stigma were observed for those who were in the older age groups (age 26-35 years, OR, 2.06, 95% CI 1.06-4.01), those who were married (OR, 1.62, 95% CI 1.03-2.54), and those who were working at lower-level sex service sites (OR, 1.60, 95% CI 1.06-2.43). Conversely, HIV knowledge was inversely associated with the level of HIV related stigma (OR, 0.93, 95% CI 0.87-0.98).Among GMW participating in the study, those age in the 26-35 years were more likely to show higher level of stigma (OR, 2.61, 95% CI 1.03-2.54), and HIV knowledge was found to be inversely associated with the HIV related stigma level as well (OR, 0.89, 95% CI 0.84-0.95).
Conclusions
The present study suggests that there is an urgent need for the development of appropriate education strategies to reduce HIV related stigma among FSW and GMW in Shanghai, China. In particular, older women, less educated women, and women that have lived in Shanghai a relatively long time should be targeted in future stigma reduction programs.