01.12.2018 | Commentary | Ausgabe 1/2018 Open Access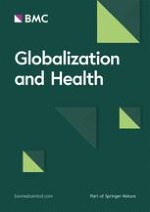 Stronger together: midwifery twinning between Tanzania and Canada
Zeitschrift:
Autoren:

Rachel Sandwell, Deborah Bonser, Emmanuelle Hebert, Katrina Kilroy, Sebalda Leshabari, Feddy Mwanga, Agnes Mtawa, Anne Wilson, Amelie Moritz
Abbreviations
CAM
Canadian Association of Midwives
FIGO
International Federation of Gynecology and Obstetrics
ICM
International Confederation of Midwives
SOGC
Society of Obstetricians and Gynecologists of Canada
TAMA
Tanzania Midwives Association
UNFPA
United Nations Population Fund
Background
This article describes and evaluates one twinning relationship between two midwifery associations, the Tanzania Midwives Association (TAMA) and the Canadian Association of Midwives (CAM), to argue that association twinning can be a powerful tool to strengthen the midwifery profession in different national contexts, with varying healthcare challenges and professional needs.
Table 1
Highlights from Umoja Strategic Plan 2011, and Status as of 2018 [
39
]
Strategic Objective

Activities

Status 2018

#1 Strengthen TAMA & Administrative Capacity

Raise funds for Umoja

Complete – project funding

Increase staff for each association

TAMA: From 0 to 5

CAM: From 2 to 19

Increase membership of each association

Both increased substantially.

#2 Strengthen TAMA & CAM's ability to influence maternal newborn child health policy

Strengthen each association through revised constitution and membership policy, and increase visibility of Umoja relationship

Complete

Increase visibility of midwifery to policy makers in Canada and Tanzania

Complete

Increase midwifery representation in different national and international fora

Complete

#3: Strengthen midwives capacity to provide quality care in Tanzania and Canada

Needs assessment on emergency skills

Complete

Emergency skills trainings run by TAMA

Complete

Emergency skills for rural and remote midwives in Tanzania and Canada

Complete

#4: Facilitate collaboration on midwifery research, education and practice

Develop twin pairs between Tanzania and Canada

Complete (partial)

Identify areas of collaborative research

Complete (partial)
The article first introduces the current global maternal and reproductive health context, with particular attention to the contributions midwives can make to improving health outcomes. It then discusses the roles professional associations can play in supporting access to quality reproductive healthcare. It then describes association strengthening practices, assessing the reported efficacy of association twinning as a strategy for strengthening healthcare professionals' capacities. It then analyzes the specific relationship between TAMA and CAM to explore how and why twinning worked to strengthen both organizations.
The global south, and the African continent in particular, is widely recognized to be facing a crisis of human resources for health – in the face of a rapidly growing population, there is an insufficient number of healthcare workers available, and many of the healthcare workers that are present have an inadequate skill level [
1
–
3
]. While Africa bears 24% of the world's disease burden, it employs only 3% of the world's health workforce [
4
]. In Tanzania, it is estimated that only 64% of reproductive healthcare needs are met, and the continuing high rates of maternal and neonatal mortality testifies to the inadequacy of existing healthcare systems, and the obstacles healthcare professionals face in providing care [
3
,
5
].
International organizations including the UNFPA (United Nations Population Fund) and the International Confederation of Midwives (ICM) have emphasized that midwives are a vital resource for the struggle to improve access to reproductive and sexual healthcare. Midwives trained and regulated to international standards can provide 87% of the necessary care for mothers and babies, including antenatal care, birth, and postnatal care for mothers and infants; they can also provide a broad spectrum of sexual and reproductive health and rights services to diverse populations, including contraception and post-abortion care [
2
]. Midwives can play a vital role in meeting Sustainable Development Goal (SDG) 3.1, reducing maternal mortality ratio to less than 70 per 100,000 live births, and Target 3.2, reducing neonatal mortality to 12 per 1000 live births [
6
]. However, research indicates that there continues to be a significant shortage in midwives worldwide, and that practicing midwives frequently report feeling under-prepared and under-supported in their work [
7
].
Although Canada is a wealthy country with a strong healthcare system, midwifery is a young profession in the country. Canada only legalized and regulated midwifery in 1994, after significant activism from the women's health movement and from Indigenous midwives, and there are still fewer than 2000 practicing midwives in the country, although that number is increasing annually. Midwifery is not accessible everywhere in the country. Midwives have therefore struggled for recognition as healthcare professionals capable of providing care and as experts capable of contributing to national and international healthcare policy [
8
–
10
].
Twinning has been proposed as one way to strengthen the skills and capacities of midwives, but most studies of twinning have focussed on relationships between individuals within officially twinned organizations [
11
]. This article argues first that professional associations are vital for improving the quality of midwifery care in a sustainable way in any national context; and secondly that long-term twinning relationships can be a powerful tool to build capacity in professional associations in the global north and the global south. In highlighting the evolving relationship between TAMA and CAM, it emphasizes that the twinning relationship was not merely beneficial for TAMA, but for CAM as well. This case study challenges conventional models of development to argue that global south-global north partnerships can be enriching for all parties involved.
Why professional associations matter
Main text
Discussion: What made Umoja succeed?
What accounts for the durability and longevity of the twinning relationship between these two associations? Given the benefits the relationship has yielded for both partners, it is useful to understand what particular factors contributed to its success.
Organizational similarities
Both TAMA and CAM were small and relatively young in organizational terms in 2011. This meant both were ambitious, and eager to grow. At the same time, they were both sufficiently established that they had organized governance structures, which enabled growth. Both had existing constitutions, procedures and policies, and well-established boards of directors. Both had clear vision and mission statements, and both were familiar with international midwifery through their connections to the ICM. It is possible that these similarities helped to forge a strong sense of connection. In organizing the twinning, ICM facilitators emphasized the mutuality and reciprocity of the relationship – the phrase which Umoja members recalled ICM facilitators repeating was, "there was no big sister and little sister – the two organizations were twins." This reciprocity may have been easier to attain given the real organizational lifecycle similarities between CAM and TAMA. Equally, the reciprocity meant that both organizations were concretely benefiting and growing from the relationship, which kept both involved.
International climate
The international global health climate and trends in donor priorities had a favourable effect on the initiative. In 2010, Canada's government hosted a G8 meeting; there, "the Muskoka Initiative" was launched, a package of funding for international maternal, newborn, and child health, which called on G8 countries to commit to a total of $5 billion of additional funding in these areas [
42
]. To this, the governments of the Netherlands, New Zealand, Norway, the Republic of Korea, and Switzerland, as well as the United Nations and the Bill & Melinda Gates Foundation, which brought the total commitment to $7.3 billion USD. This initiative came in response to the growing international realization that, despite success in other areas of global development, maternal and neonatal health were still suffering and the Millennium Development Goals in these areas would not be reached. Internationally as well, midwifery was gaining greater recognition, thanks in part to advocacy work by ICM. This context meant that funders and international stakeholders such as the Fondation Sanofi Espoir were receptive to midwifery projects; this positive climate likely helped ICM to obtain funding for the twinning initiative.
Personalities
Umoja participants also reported a more unquantifiable connection – they described that from the first project meeting in The Hague, they easily established an interpersonal rapport. They remembered that they seemed to be laughing much more than the other participants. They recalled that from the outset, they seemed able to have a lighthearted approach to the inevitable cultural miscommunications that occurred, and an easy social bond [
38
]. Some of this is simply the result of the personalities involved. But structural factors may also have played a role in shaping this relationship.
International outlook: Both the Canadian and Tanzanian participants had experience with international and cross-cultural work
The Tanzanian participants were all high-profile professionals; the majority of them had some overseas work experience, including completing degrees in universities outside Tanzania. They held positions of authority in Tanzania, working in leadership capacities in the education sector, in government, and in international NGOs. In this course of these experiences, they had gained strong awareness of international medical circuits of knowledge, work, and opportunity. This familiarity with working across cultural difference and in multiple national and international contexts may have facilitated the rapport they were able to build with the Canadian partners. The Canadian participants were less experienced in cross-cultural overseas work and education. However, all of them were highly active in their provincial and national midwifery associations, which brought them into contact with the ICM and the concerns of global midwifery, for example through attending the triennial ICM conferences which assemble midwives from around the world. This experience may have facilitated the Canadians' experiences with cross-cultural communication. In addition, Canada contains multiple languages, including most notably English and French. The Canadian Umoja members were a mix of native English and native French speakers – as the Canadian national association works as bilingually as possible, members were familiar with trying to work in their second language, whether English or French, which may have increased their skills at cross-cultural and cross-language work.
The Canadian model of midwifery care
Another possible contributing factor may lie in the Canadian approach to midwifery, and the profession's model of care. Midwives in Canada are taught to emphasize partnership throughout their work with pregnant and birthing clients, rather than to regard themselves as medical experts in a hierarchical relationship with their patients [
40
]. This mindset may have assisted the Canadian participants in approaching their Tanzanian colleagues with an open mind, receptive to the mutual learning and reciprocity intended by the twinning model. Canadian midwives also work flexible schedules; most are on-call for extended periods, rather than working fixed schedules. They learn to respond to the exigencies of situations. This context may have helped the Canadians respond effectively when meeting times and plans had to change due to logistical challenges.
Project and relationship funding
Finally, funding, both for the initial twinning relationship and for the shared project, played an essential role in supporting the partnership. Given the limitations of communications technology, and the important role face to face meetings played in building rapport, it seems funding is essential. All participants agreed that the strength of the partnership waned at times when funding was not available to facilitate in-person meetings. This factor suggests that electronic-based meetings were not sufficient, and that some sustained funding is necessary to support twinning relationships. The relatively modest funding required can be considered cost-effective in comparison with other capacity-building exercises.
Conclusion
Both TAMA and CAM have grown substantially through their twinning relationship. The twinning experience of Umoja demonstrates that twinning can be a successful way to strengthen midwifery professional associations. The participants report that the experience was dynamic and rewarding, and that both professional associations grew and increased their capacities in ways that could not be foreseen at the outset of the project. In turn, strengthened professional associations can better support practicing midwives, can contribute to national maternal and child health policy, and can help to guide educational requirements for pre-service and in-service training for midwives. Strong and active midwifery associations can improve the care available to pregnant people, parents, and young children, thus improving reproductive health and rights. The mutual and collaborative nature of CAM and TAMA's twinning relationship challenges conventional models of international development, which tend to assume that aid flows unidirectionally from north to south. In the case of TAMA and CAM's relationship, both sets of participants have grown together. Twinning thus provides a powerful model both for improving health systems and for contesting the hierarchies that too often shape interactions between global south and global north civil society organizations.
Acknowledgements
The authors would like to thank CAM and TAMA for supporting this work, as well as the ICM for making twinning possible, and the Fondation Sanofi Espoir for further supporting CAM and TAMA's relationship.
Funding
Fondation Sanofi Espoir funded one of the projects discussed in the article, and part of the salary of one of the authors, and the full salary of one of the authors. Fondation Sanofi Espoir will also fund publication costs associated with this article. The contents of this article are the sole responsibility of its authors and do not necessarily reflect the views of Sanofi Espoir Foundation or any other institution. The funder did not play a role in the design, writing, or execution of this manuscript.
Availability of data and materials
Data sharing is not applicable to this article as no datasets were generated or analysed.
Ethics approval and consent to participate
Not applicable.
Consent for publication
Not applicable.
Competing interests
The authors declare that they have no competing ineterests.
Publisher's Note
Springer Nature remains neutral with regard to jurisdictional claims in published maps and institutional affiliations.
Open Access
This article is distributed under the terms of the Creative Commons Attribution 4.0 International License (
http://​creativecommons.​org/​licenses/​by/​4.​0/​
), which permits unrestricted use, distribution, and reproduction in any medium, provided you give appropriate credit to the original author(s) and the source, provide a link to the Creative Commons license, and indicate if changes were made. The Creative Commons Public Domain Dedication waiver (
http://​creativecommons.​org/​publicdomain/​zero/​1.​0/​
) applies to the data made available in this article, unless otherwise stated.