01.12.2017 | Research | Ausgabe 1/2017 Open Access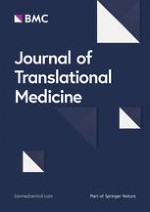 Structure based drug discovery for designing leads for the non-toxic metabolic targets in multi drug resistant
Mycobacterium tuberculosis
Zeitschrift:
Autoren:

Divneet Kaur, Shalu Mathew, Chinchu G. S. Nair, Azitha Begum, Ashwin K. Jainanarayan, Mukta Sharma, Samir K. Brahmachari
Wichtige Hinweise
Electronic supplementary material
Abstract
Background
The problem of drug resistance and bacterial persistence in tuberculosis is a cause of global alarm. Although, the UN's Sustainable Development Goals for 2030 has targeted a Tb free world, the treatment gap exists and only a few new drug candidates are in the pipeline. In spite of large information from medicinal chemistry to 'omics' data, there has been a little effort from pharmaceutical companies to generate pipelines for the development of novel drug candidates against the multi drug resistant
Mycobacterium tuberculosis
.
Methods
In the present study, we describe an integrated methodology; utilizing systems level information to optimize ligand selection to lower the failure rates at the pre-clinical and clinical levels. In the present study, metabolic targets (Rv2763c, Rv3247c, Rv1094, Rv3607c, Rv3048c, Rv2965c, Rv2361c, Rv0865, Rv0321, Rv0098, Rv0390, Rv3588c, Rv2244, Rv2465c and Rv2607) in
M. tuberculosis
, identified using our previous Systems Biology and data-intensive genome level analysis, have been used to design potential lead molecules, which are likely to be non-toxic. Various in silico drug discovery tools have been utilized to generate small molecular leads for each of the 15 targets with available crystal structures.
Results
The present study resulted in identification of 20 novel lead molecules including 4 FDA approved drugs (droxidropa, tetroxoprim, domperidone and nemonapride) which can be further taken for drug repurposing. This comprehensive integrated methodology, with both experimental and in silico approaches, has the potential to not only tackle the MDR form of Mtb but also the most important persister population of the bacterium, with a potential to reduce the failures in the Tb drug discovery.
Conclusion
We propose an integrated approach of systems and structural biology for identifying targets that address the high attrition rate issue in lead identification and drug development We expect that this system level analysis will be applicable for identification of drug candidates to other pathogenic organisms as well.