01.12.2016 | Study Protocol | Ausgabe 1/2016 Open Access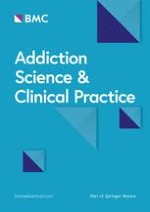 Study design to evaluate cognitive behavioral therapy among a diverse sample of adults with a first-time DUI offense
Zeitschrift:
Autoren:

Karen Chan Osilla, Katherine E. Watkins, Magdalena Kulesza, Karen Flórez, Marielena Lara-Greenberg, Jeremy N. V. Miles
Abstract
Background
Driving under the influence (DUI) of alcohol is a major public health concern, and many individuals continue to drink and drive even after being convicted of a DUI offense. Latinos, in particular, are disproportionately likely to be arrested for a DUI, have higher rates of recidivism, and are more likely to die in alcohol-related accidents than non-Latino Whites. Latinos also experience significant disparities in accessing alcohol-related treatment.
Methods/design
This study protocol paper describes a randomized trial of cognitive behavioral therapy (CBT) compared to usual care in DUI programs for individuals with a first-time offense and at-risk drinking. We will utilize a two-group randomized design where individuals enrolled in a DUI program with a first-time conviction will be randomized to CBT (n = 150) or usual care (n = 150). Participants will be assessed at baseline, immediately post-treatment, and 6-months post-treatment. Recidivism data will be collected using administrative data within 2 years post-treatment.
Discussion
This project has the potential to benefit a large population of vulnerable individuals who are at risk of DUI recidivism. It also develops a new model of care by providing treatment in DUI programs to reduce disparities associated with poor treatment access.
Trial registration
NCT02588703