01.12.2018 | Research article | Ausgabe 1/2018 Open Access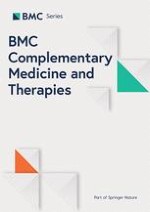 Study on the inhibition of
Mfn1

by plant-derived

miR5338

mediating the treatment of BPH with rape bee pollen
Zeitschrift:
Autoren:

Xuan Chen, Ren-zhao Wu, Yong-qiang Zhu, Ze-ming Ren, Ye-ling Tong, Feng Yang, Guan-hai Dai
Wichtige Hinweise
Electronic supplementary material
Abstract
Background
Recent studies have found that plant derived microRNA can cross-kingdom regulate the expression of genes in humans and other mammals, thereby resisting diseases. Can exogenous miRNAs cross the blood-prostate barrier and entry prostate then participate in prostate disease treatment?
Methods
Using HiSeq sequencing and RT-qPCR technology, we detected plant miRNAs that enriched in the prostates of rats among the normal group, BPH model group and rape bee pollen group. To forecast the functions of these miRNAs, the psRobot software and TargetFinder software were used to predict their candidate target genes in rat genome. The qRT-PCR technology was used to validate the expression of candidate target genes.
Results
Plant
miR5338
was enriched in the posterior lobes of prostate gland of rats fed with rape bee pollen, which was accompanied by the improvement of BPH. Among the predicted target genes of
miR5338
,
Mfn1
was significantly lower in posterior lobes of prostates of rats in the rape bee pollen group than control groups. Further experiments suggested that
Mfn1
was highly related to BPH.
Conclusions
These results suggesting that plant-derived
miR5338
may involve in treatment of rat BPH through inhibiting
Mfn1
in prostate. These results will provide more evidence for plant miRNAs cross-kingdom regulation of animal gene, and will provide preliminary theoretical and experimental basis for development of rape bee pollen into innovative health care product or medicine for the treatment of BPH.