01.12.2018 | Editorial | Ausgabe 1/2018 Open Access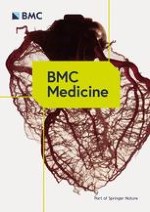 Studying complexity in health services research: desperately seeking an overdue paradigm shift
Zeitschrift:
Autoren:

Trisha Greenhalgh, Chrysanthi Papoutsi
Introduction
Medicine's interest in complexity has, to date, been largely superficial, both theoretically and empirically. It is fashionable to talk of complex interventions, complex systems, complex patients, wicked problems, and the like. However, with few exceptions, we embrace the theme of complexity in name only and fail to engage with its underlying logic.
In 2001, Plsek and Greenhalgh edited a series of articles in the
British Medical Journal
, introducing the topic of complexity [
1
] and applied complexity principles to clinical care [
2
], leadership and management [
3
] and lifelong learning [
4
]. That series was extensively cited, yet the paradigm shift it heralded did not happen.
Contemporary healthcare is experiencing several important challenges, including a mismatch between the 'patient in the guideline' and the 'patient in the bed' due to multi-morbidity and interacting sociocultural influences; an inability for 'marginalised' patients to access GP services despite the super-science miracle cures ubiquitous in the media; new staff roles, organisational forms and technologies that sometimes seem to worsen the very problems they were introduced to solve; and the policy sacred cow of integrated care repeatedly proving impossible to deliver in practice. As these challenges become ever more pressing, it is time to revisit the original question asked by the 2001
British Medical Journal
series: "What is complexity and what are its implications for clinical practice, research, service organisation and professional education?"
Today, we launch a new series inspired by an international workshop "We Need to Talk about Complexity" held in Oxford, UK, in June 2017 [
5
], which prompted an open call for papers by
BMC Medicine
[
6
]. The series begins with five papers [
7
–
11
], and more will be added in the future. We hope that this new series will (1) explain what complexity thinking is and how it challenges some of the deeply-held assumptions held by the medical community about how the world works; (2) illustrate how complexity-informed research and scholarship can provide insights and ways forward for some of medicine's most intractable problems; and (3) outline a future research agenda for the study of complexity in medicine and healthcare.
Complexity and complex systems
Other, less widely discussed, features of complexity are highly relevant to the study of health services and systems. The world moves quickly; baselines shift; technologies crash; actions are (variously) constrained; and certainty is elusive. The gap between the evidence-based ideal and the political and material realities of the here-and-now may be wide. Decisions must be made on the basis of incomplete or contested data. People use their creativity and generate adaptive solutions that make sense locally. The articulations, workarounds and muddling-through that keep the show on the road are not footnotes in the story, but its central plot. They should be carefully studied and represented in all their richness.
It is time we faced the irony of this situation. There are no universal solutions to the challenges of complex health systems, nor is there a set of universal methods that will bring us closer to the truth. Research protocols consisting entirely of pre-ordained work packages arranged around a boxes-and-arrows diagram accompanied by tight milestones and timelines may be the stuff that funding panels' dreams are made of, but when the focus of inquiry is the health system, such approaches are – almost by definition – less likely to generate meaningful findings than studies which engage pragmatically with the multiple uncertainties involved and offer a flexible and emergent approach to exploring them.
Understanding complexity in health systems: International perspectives
The initial five articles in this series report on studies of healthcare delivery and health systems. The empirical topics are diverse; they cover mental health services, respiratory conditions, medicines management, hospital-based rapid response teams, system-level accreditation mechanisms and digital health solutions (such as video consultations, assisted living technologies and remote monitoring).
Conclusion
Law and Mol were right to suggest that "
We need other ways of relating to complexity, other ways for complexity to be accepted, produced, or performed
" [
30
]. As researchers, clinicians and lifelong learners, we need to develop capability and capacity to handle the unknown, the uncertain, the unpredictable and the emergent [
4
]. In other words, we need to develop a 'systems mindset' that recognises changing interrelationships between parts of the system (or even what constitutes a system at any given time) and adapts to unexpected change [
31
]. Complexity science will not provide a simple fix for the inherent tensions and paradoxes in contemporary health systems, but it will allow us to focus on – and begin to research – uncomfortable knowledge, to negotiate good compromises and to embrace creative, reflexive and collaborative ways of working and thinking. The organising vision behind complexity-informed healthcare research needs to encompass "
a commitment to engage in disagreements
" [
32
], making sure that we remain critical about our assumptions and methods. We invite readers to share this commitment by continuing to contribute to this thematic collection. Submissions are open until June 30, 2019.
Acknowledgements
The authors would like to thank all participants in the "We Need to Talk about Complexity" workshop held in June 2017 at Green Templeton College, Oxford. We are also grateful to our colleagues who helped organise the workshop: Sara Shaw, David Humphreys, Keith Ruddle, Sue Drakes, Ruth Loseby, Jill Fardon, Ellie Morgan-Jones and Linnemore Jantjes-Robertson.
Funding
TG is part-funded by the National Institute for Health Research (NIHR) Biomedical Research Centre, Oxford, grant BRC-1215-20008 to the Oxford University Hospitals NHS Foundation Trust and the University of Oxford. CP is partly supported by an Academy of Medical Sciences Health of the Public 2040 award, and part-funded by the Wellcome Trust (HOP001\1049). This series was inspired by a workshop hosted and sponsored by Green Templeton College in Oxford, UK.
Authors' information
TG is an internationally recognised academic in primary healthcare and trained as a GP. As a Professor of Primary Care Health Sciences at the University of Oxford, she leads a programme of research at the interface between social sciences and medicine, with strong emphasis on the organisation and delivery of health services. Her research seeks to celebrate and retain the traditional and humanistic aspects of medicine, while also embracing the unparalleled opportunities of contemporary science and technology to improve health outcomes and relieve suffering.
CP is a health services researcher at the Nuffield Department of Primary Care Health Sciences. Her research interests lie in the interdisciplinary study of digital health and innovation, in the complex reconfiguration of health services to support groups such as older people and young adults, and in the use of technology and artificial intelligence to manage patient safety. She has methodological interests in the use and development of qualitative and realist approaches in evidence synthesis and evaluation.
Competing interests
The authors declare that they have no competing interests.
Publisher's Note
Springer Nature remains neutral with regard to jurisdictional claims in published maps and institutional affiliations.
Open Access
This article is distributed under the terms of the Creative Commons Attribution 4.0 International License (
http://​creativecommons.​org/​licenses/​by/​4.​0/​
), which permits unrestricted use, distribution, and reproduction in any medium, provided you give appropriate credit to the original author(s) and the source, provide a link to the Creative Commons license, and indicate if changes were made. The Creative Commons Public Domain Dedication waiver (
http://​creativecommons.​org/​publicdomain/​zero/​1.​0/​
) applies to the data made available in this article, unless otherwise stated.