01.12.2018 | Research article | Ausgabe 1/2018 Open Access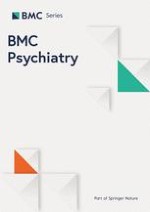 Suicidal patients presenting to secondary and tertiary emergency departments and referral to a psychiatrist: a population-based descriptive study from Japan
Zeitschrift:
Autoren:

Izumi Chihara, Ryusuke Ae, Yuka Kudo, Ritei Uehara, Nobuko Makino, Yuri Matsubara, Teppei Sasahara, Yasuko Aoyama, Kazuhiko Kotani, Yosikazu Nakamura
Wichtige Hinweise
Electronic supplementary material
Abstract
Background
In Japan, although many suicidal studies were previously conducted in tertiary emergency department (ED) settings, no published studies have reported on suicidal patients presenting to the secondary EDs. The aim of the study was to describe the characteristics of suicidal patients and the referral rates to a psychiatrist overall and by type of facility.
Methods
Questionnaires were sent to all secondary and tertiary EDs in Tochigi prefecture, Japan. Data were collected for cases who presented in September 2009. Chi-square, Fisher's exact, and t-tests compared the results by gender and type of ED.
Results
All 74 EDs responded to the survey. There were 81 patients who attempted or died by suicide (36 men and 45 women). The most common method of suicide attempt was drug overdose (57%) followed by stabbing (17%). About a half used prescription drugs to attempt or die by suicide. The majority had a history of psychiatric disorders, and 35% had previous suicide attempt. About a half were admitted to medical or surgical unit; 33% were discharged home; and 9% died. After excluding those who died, 53% were referred to a psychiatrist, but 47% were not referred to a psychiatrist. The referral rate was lower for cases seen at secondary EDs (38%) compared to tertiary EDs (67%).
Conclusion
Although professional organizations suggest that suicidal patients are seen by a psychiatrist, many were not, especially at secondary EDs. Further research is needed to assure that suicidal patients presenting to EDs receive appropriate psychiatric assessment and follow-up after discharge.