01.12.2018 | Research article | Ausgabe 1/2018 Open Access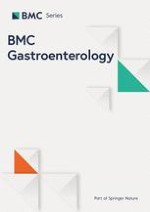 Sulphite oxidase (SO) – a mitochondrial autoantigen as target for humoral and cellular immune reactions in primary sclerosing cholangitis
Zeitschrift:
Autoren:

Beate E. Preuß, Christoph P. Berg, Christoph Werner, Sandra Plankenhorn, Nisar P. Malek, Reinhild Klein
Wichtige Hinweise
Electronic supplementary material
Abstract
Background
In a recent study we had evidence that sulphite oxidase (SO) may be a relevant autoantigen in primary sclerosing cholangitis (PSC). Aim of the present study was, therefore, to analyse humoral and cellular immune-reactivity towards SO in these patients in more detail.
Methods
Sera from 53 patients with PSC (30 untreated and 23 treated with ursodeoxycholic acid [UDCA] at time of analysis), from 422 patients with different hepatic and non-hepatic disorders, and from 50 healthy individuals were tested by ELISA for antibodies against full-length-SO (SO-fl) and its three major domains expressed in
E.coli
(SO-I, SO-II, SO-III). For epitope-mapping, 29 overlapping peptides were used. Peripheral blood mononuclear cells (PBMC) were obtained from 33 PSC-patients and analysed for SO-induced proliferation, production of cytokines, and expression of the activation marker cluster of differentiation (CD) 69.
Results
43% of the 30 untreated and 26% of the 23 treated PSC-patients had IgG anti-SO-antibodies predominantly reacting with SO-fl, SO-I and SO-II. Antibody-reactivity decreased after UDCA-treatment. Prevalence and reactivity of anti-SO-antibodies were significantly higher in PSC than in patients with other hepatic and non-hepatic disorders. Epitope mapping revealed no distinct immuno-dominant regions within SO. Incubation of PBMC from PSC-patients (but not from controls) with SO-antigens revealed an activation of B-cells and a T-helper cell type-2 reaction pattern (production of interleukin [IL]-13, IL-10).
Conclusions
PSC-patients show humoral and cellular immune response towards SO. Antibodies may be predominantly directed against conformational epitopes. SO enhances in vitro especially T-helper cell type-2 immune-reactions, which may be pro-fibrotic. SO is a detoxifying enzyme present also in bacteria; further studies analysing its role in the aetiology and pathogenesis in PSC may, therefore, be important.