01.05.2014 | Research | Sonderheft 1/2014 Open Access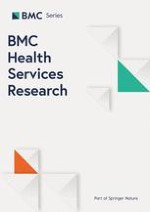 Supporting middle-cadre health care workers in Malawi: lessons learned during implementation of the PALM PLUS package
Zeitschrift:
Autoren:

Sumeet Sodhi, Hastings Banda, Damson Kathyola, Martias Joshua, Faye Richardson, Emmay Mah, Hayley MacGregor, Emmanuel Kanike, Sandy Thompson, Lara Fairall, Eric Bateman, Merrick Zwarenstein, Michael J Schull
Wichtige Hinweise
Competing interests
The authors declare that they have no competing interests.
Authors' contributions
SS, MJS, EB, and MZ conceived the project. MJS and SS led the drafting for the protocol and grant applications. LF, FR, and ST led the guideline and training curriculum development process. SS, HB, MJS, EB, LM, and MZ participated in study design. DK, HB, and MJ helped design implementation, evaluation and content, and provided policy support. EM, HM, and EK assisted with program evaluation. SS led manuscript writing. All authors approved the final manuscript.
Abstract
Background
The government of Malawi is committed to the broad rollout of antiretroviral treatment in Malawi in the public health sector; however one of the primary challenges has been the shortage of trained health care workers. The Practical Approach to Lung Health Plus HIV/AIDS in Malawi (PALM PLUS) package is an innovative guideline and training intervention that supports primary care middle-cadre health care workers to provide front-line integrated primary care. The purpose of this paper is to describe the lessons learned in implementing the PALM PLUS package.
Methods
A clinical tool, based on algorithm- and symptom-based guidelines was adapted to the Malawian context. An accompanying training program based on educational outreach principles was developed and a cascade training approach was used for implementation of the PALM PLUS package in 30 health centres, targeting clinical officers, medical assistants, and nurses. Lessons learned were identified during program implementation through engagement with collaborating partners and program participants and review of program evaluation findings.
Results
Key lessons learned for successful program implementation of the PALM PLUS package include the importance of building networks for peer-based support, ensuring adequate training capacity, making linkages with continuing professional development accreditation and providing modest in-service training budgets. The main limiting factors to implementation were turnover of staff and desire for financial training allowances.
Conclusions
The PALM PLUS approach is a potential model for supporting mid-level health care workers to provide front-line integrated primary care in low and middle income countries, and may be useful for future task-shifting initiatives.