01.12.2015 | Research article | Ausgabe 1/2015 Open Access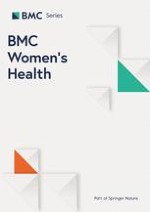 Symptomatic presentation with cervical cancer in Uganda: a qualitative study assessing the pathways to diagnosis in a low-income country
Zeitschrift:
Autoren:

Amos Deogratius Mwaka, Elialilia Sarikiaeli Okello, Henry Wabinga, Fiona M Walter
Wichtige Hinweise
Competing interest
The authors declare that they have no competing interest.
Authors' contributions
ADM led study design, data collection, analysis and drafting of manuscript. ESO participated in study design and data analysis. HW participated in the study design and critical review of manuscript. FMW participated in data analysis and reviewed manuscript for coherence and important intellectual content. All authors read and approved the final manuscript and agreed on its submission.
Authors' information
ADM is a clinical oncologist and a lecturer at the School of Medicine, College of Health Sciences, Makerere University. OSE is Senior Lecturer and Medical Anthropologist at the Department of Psychiatry, School of Medicine, Makerere University. HW is a Professor of Pathology at Department of Pathology, School of Biomedical Sciences, College of Health Sciences, Makerere University and Director, Kampala Cancer Registry. FMW is a GP and Clinician Scientist at The Primary Care Unit, Department of Public Health & Primary Care, University of Cambridge, UK.
Abstract
Background
Symptomatic cervical cancer patients in low- and middle-income countries usually present with late stage disease and have poor survival. We explored the views of cervical cancer patients on their symptom appraisal and interpretations, and their help-seeking including lay consultations.
Methods
We conducted an in-depth interview study in two northern Ugandan hospitals. Theoretical models underpinned the study guide for data collection and analysis. We used thematic analysis techniques, informed by the theoretical concepts in the Model of Pathways to Treatment. Sub-themes and themes were identified through consensus among investigators.
Results
Eighteen women aged 35–56 years, recently diagnosed with cervical cancer were interviewed. Their first symptoms included abnormal vaginal bleeding, offensive vaginal discharge and lower abdominal pain. Most participants did not perceive themselves to be at risk for cervical cancer and they usually attributed the initial symptoms to normal bodily changes or common illnesses such as sexually transmitted diseases. Lay consultations with husbands, relatives and friends were common and often influenced decisions and timing for seeking care. Prompt help-seeking was frequently triggered by perceived life threatening symptoms such as heavy vaginal bleeding or lower abdominal pain; symptom burden sufficient to interfere with patients' work routines; and persistence of symptoms in spite of home-based treatments. Participants did not promptly seek care when they perceived symptoms as mild; interpreted symptoms as due to normal bodily changes e.g. menopause; and attributed symptoms to common illnesses they could self-manage. Their cancer diagnosis was often further delayed by long help-seeking processes including repeated consultations. Some healthcare professionals at private clinics and lower level health facilities failed to recognize symptoms of cervical cancer promptly therefore delayed referring women to the tertiary hospitals for diagnosis and treatment.
Conclusion
Ugandan patients with symptomatic cervical cancer often misattribute their gynaecological symptoms, and experience long appraisal and help-seeking intervals. These findings can inform targeted interventions including community awareness campaigns about cervical cancer symptoms, and promote prompt help-seeking in Uganda and other low- and middle-income countries with high incidence and mortality from cervical cancer.