08.10.2018 | Review | Ausgabe 11/2018 Open Access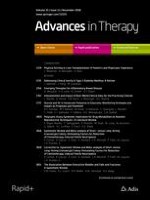 Systematic Review and Meta-analysis of Short- versus Long-Acting Granulocyte Colony-Stimulating Factors for Reduction of Chemotherapy-Induced Febrile Neutropenia
Zeitschrift:
Autoren:

Paul Cornes, Pere Gascon, Stephen Chan, Khalid Hameed, Catherine R. Mitchell, Polly Field, Mark Latymer, Luiz H. Arantes Jr.
Wichtige Hinweise
Electronic supplementary material
The original version of this article was revised due to retrospective Open Access order.
Abstract
Introduction
Short- and long-acting granulocyte-colony stimulating factors (G-CSFs) are approved for the reduction of febrile neutropenia. A systematic literature review was performed to identify randomized controlled trials (RCTs) and non-RCTs reporting the use of G-CSFs following chemotherapy treatment.
Methods
Medline®/Medline in-process, Embase®, and the Cochrane Library were searched for studies published between January 2003 and June 2016. A hand-search of relevant conference proceedings was conducted for meetings held between 2012 and 2016. Eligible studies were restricted to those reporting a direct, head-to-head comparison of short- versus long-acting G-CSFs for reduction of chemotherapy-induced febrile neutropenia. Risk-of-bias assessments were performed for full publications only.
Results
The search strategy yielded 4044 articles for electronic screening. Thirty-six publications were evaluated for the meta-analysis: 11 of 12 RCTs and 2 of 24 non-RCTs administered doses of the short-acting G-CSF filgrastim for ≥ 7 days. In RCT studies, there was no statistically significant difference in outcomes of interest between short- and long-acting G-CSFs. In non-RCTs, the overall risk was lower with long-acting G-CSF than with short-acting G-CSF for incidence of febrile neutropenia [overall relative risk (RR) = 0.67,
P  
= 0.023], hospitalizations (overall RR = 0.68,
P  
< 0.05), and chemotherapy dose delays (overall RR = 0.68,
P 
= 0.020).
Conclusions
Overall, the weight of evidence from RCTs indicates little difference in efficacy between the short- and long-acting G-CSFs if dosed according to recommended guidelines. There is some evidence for greater efficacy for long-acting G-CSFs in non-RCTs, which may be a result of under-dosing of short-acting G-CSFs in general practice in real-world usage.
Funding
Hospira Inc, which was acquired by Pfizer Inc in September 2015, and Pfizer Inc.