01.12.2017 | Minireview | Ausgabe 1/2017 Open Access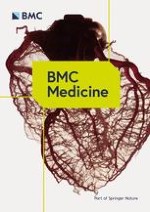 Systemic treatment in advanced soft tissue sarcoma: what is standard, what is new
Zeitschrift:
Autoren:

Anna Maria Frezza, Silvia Stacchiotti, Alessandro Gronchi
Background
Soft tissue sarcomas (STS) are a heterogeneous group of rare neoplasms with mesenchymal origin, encompassing approximately 70 different entities [
1
]. The natural history of these aggressive diseases is characterised by a strong tendency toward local recurrence and metastatic spreading, which occur in 10–30% and 30–40% of patients, respectively, despite optimal initial strategies. The lung is the most common site of STS metastases and pulmonary metastasectomy is the standard treatment for selected patients with limited lung disease. For metastatic patients not eligible for surgery, chemotherapy still plays the most relevant role in the management of the disease. Despite advances over the last decades, the outcome for metastatic patients remains poor, with a median reported overall survival (OS) of 14–17 months [
2
–
4
]. In this review, we aim to summarise the results from the most recent studies on metastatic STS and provide indications on the treatment of this rare condition.
First-line treatment in STS
Cytotoxic agents
The results from the studies above underline how, despite efforts over the last years, no regimens have succeeded in providing convincing evidence of superiority as upfront treatment compared to doxorubicin, which remains the standard of care, with or without the association with ifosfamide.
Monoclonal antibodies
A possible breakthrough in the first-line setting is represented by the recently published results of an open-label phase 1b/2 trial comparing olaratumab and doxorubicin versus doxorubicin alone for treatment of chemotherapy-naïve STS patients [
4
]. Olaratumab is a recombinant human monoclonal antibody that specifically targets PDGFRα, blocking PDGF-AA, PDGF-BB and PDGF-CC binding and receptor activation. Preclinical data suggest how olaratumab, alone or in combination with doxorubicin, might exert anti-tumour activity in human sarcoma xenograft models [
16
]. The results of the phase 1b/2 study, randomising 133 patients to receive olaratumab plus doxorubicin or doxorubicin alone, showed a median PFS of 6.6 (95% CI, 4.1–8.3) and 4.1 months (2.8–5.4), a median OS of 26.5 (20.9–31.7) and 14.7 months (9.2–17.1), and an objective RR of 18.2% (9.8–29.6) and 11.9% (5.3–22.2), respectively [
4
]. The addition of olaratumab to doxorubicin resulted, for the first time, in a clear advantage in OS. The drug has been granted 'accelerated approval' status by the Food and Drugs Administration and it has been recommended by the European Medicines Agency for conditional approval. However, the large disparity between OS (11.8 months) and PFS benefit (2.5 months) raised important questions on the drug's mechanisms of action and the reliability of results. The discrepancy may be partially attributed to differences in treatment duration independent of radiological progression, imbalances in histological subtypes, subsequent therapies, and death due to unrelated events. A confirmatory phase 3 study, the ANNOUNCE (NCT02451943), was run and is fully enrolled, with results awaited in the next months. Additionally, a phase 1b study (NCT02783599) is on-going to evaluate the modulation of biological markers in STS patients receiving olaratumab and doxorubicin, with the aim of gaining a better insight on olaratumab's mechanism of action.
The prospective evidence for first-line systemic treatment in STS is summarised in Table
1
.
Table 1
First-line treatment in soft tissue sarcomas: prospective evidence
Study

Study phase

Drug and schedule

Patients

Overall response rate (%)

Progression-free survival (months)

Overall survival (months)

Cytotoxic agents

III

Arm A: D (75 mg/m 2) 3-weekly

Arm B: D (25 mg/m 2/day, days 1–3) + I (10 g/m 2 over 4 days) 3-weekly

Arm A: 228

Arm B: 227

Arm A: 14

Arm B: 26

Arm A: 4.6

Arm B: 7.4

Arm A: 12.8

Arm B: 14.3

IIb

Arm A: D (75 mg/m 2) 3-weekly

Arm B: Aldoxorubicin (350 mg/m 2) 3-weekly

Arm A: 40

Arm B: 83

Arm A: 0

Arm B: 25

Arm A: 2.7

Arm B: 5.6

Arm A: 14.3

Arm B: 15.8

II

Amrubicin 40 mg/m 2/day, days 1–3, 3 weekly

24

13

5.8

26

III

Arm A: D (75 mg/m 2) + P (150 mg/m 2/day, days 1–3) 3-weekly

Arm B: D (75 mg/m 2) + placebo, 3-weekly

Arm A: 227

Arm B: 221

Arm A: 28.3

Arm B: 19.9

Arm A: 6

Arm B: 5.2

Arm A: 15.9

Arm B: 16.9

III

Arm A: Evofosfamide (300 mg/m 2) + D (75 mg/m 2), 3-weekly

Arm B: D (75 mg/m 2) 3-weekly

Arm A: 317

Arm B: 323

Arm A: 28.4

Arm B: 18.3

Arm A: 6.3

Arm B: 6

Arm A: 18.4

Arm B: 19

Seddon et al., 2015 [

12

]

III

Arm A: G (625 mg/m 2 day 1 and 8) + Doc (75 mg/m 2 day 8), 3-weekly

Arm B: D (75 mg/m 2), 3-weekly

Arm A: 128

Arm B: 129

Arm A: 58.6

Arm B: 65.9

Arm A: 5.6

Arm B: 5.3

Arm A: 14.7

Arm B: 16.5

Bui-Nguyen et al., 2015 [

13

]

II b

Arm A: T (1.3 mg/m 2) 3-hour infusion, 3-weekly

Arm B: T (1.5 mg/m 2) 24-hour infusion, 3-weekly

Arm C: D (75 mg/m 2) 3-weekly

Arm A: 47

Arm B: 43

Arm C: 43

Arm A: 14.8

Arm B: 4.7

Arm C: 25.6

Arm A: 2.8

Arm B: 3.1

Arm C: 5.5

NA

Martin-Broto et al., 2016 [

14

]

II

Arm A: T (1.1 mg/m 2) 3-hours infusion + D (60 mg/m 2), 3-weekly

Arm B: D (75 mg/m 2), 3-weekly

Arm A: 54

Arm B: 59

Arm A: 17

Arm B: 17

Arm A: 5.7

Arm B: 5.5

Arm A: 13.3

Arm B: 13.7

Gelderblom et al., 2014 [

15

]

II

Arm A: Brostallicin (10 mg/m 2), 3-weekly

Arm B: D (75 mg/m 2), 3-weekly

Arm A: 79

Arm B: 39

Arm A: 3.9

Arm B: 22

Arm A: 1.6

Arm B: 6

NA

Biological agents

Ib/II

Arm A: Olaratumab (15 mg/kg) day 1 and 8 + D (75 mg/m 2); 3-weekly

Arm B: D (75 mg/m 2), 3-weekly

Arm A: 66

Arm B: 67

Arm A: 18.2

Arm B: 11.9

Arm A: 6.6

Arm B: 4.1

Arm A: 26.5

Arm B: 14.7
Tyrosine-kinase inhibitors
Dermatofibrosarcoma protuberans (DFSP) is marked by a translocation resulting in the
COL1A1/PDGFB
fusion gene, responsible for platelet derived growth factor beta-receptor (PDGFRB) activation [
17
,
18
]. This rare STS subtype is characterised by a high tendency toward local aggressiveness and low metastatic potential, which is predominantly associated to the presence of a more aggressive, fibrosarcomatous (FS) component. Imatinib mesylate is highly active in this histology (ORR, 60–70%), it is currently approved and recommended as upfront treatment. FS-DFSP maintains the translocation and is sensitive to imatinib, and should be therefore considered as a first-line option. The RR in patients with FS-DFSP on imatinib is high (approximately 80%), but responses tend to be shorter compared to the classic subtype [
19
,
20
]. Alveolar soft part sarcoma (ASPS) and solitary fibrous tumour (SFT), especially the malignant variant lacking a dedifferentiated component, show limited sensitivity to standard chemotherapy [
21
,
22
]. Angiogenesis has been shown to play a crucial role in the pathogenesis of these subtypes, and encouraging results have been reported with sunitinib and pazopanib in pre-treated patients. Based on the above, there is a rationale to believe that both ASPS and SFT may benefit from the upfront use of antiangiogenic tyrosine kinase inhibitors (TKIs). A prospective phase 2 study exploring pazopanib activity in first-line treatment of SFT is ongoing (NCT02066285).
Second and further lines in STS
Conclusions
Doxorubicin remains to date the standard in the treatment of advanced STS. The combination with ifosfamide should be considered upfront in fit patients who might benefit from tumour response and in histologies with selective sensitivity to alkylating agents. Despite encouraging preliminary data, results from the recently completed phase 3 study on olaratumab and doxorubicin are required to confirm the value of this combination in first-line treatment. Beyond the first line, the treatment for STS is being increasingly driven by histology. Newer strategies, including drugs targeting epigenetic mechanisms and immunotherapies, are currently being developed to improve the outcome in this population.
Funding
No funding for this manuscript.
Authors' contributions
All authors contributed equally to this work.
Competing interests
AMF has no conflict of interest to disclose. SS received compensation for Advisory Boards from Plexxicon, Bayer, Karyopharm, and Lilly; research funds from Plexxicon, Pfizer, Glaxo, Bayer, Amgen, Novartis, Pharmamar, Infinity Pharmaceuticals, Morphotek, ImClone, Lilly, and Epyzime; and travel coverage from Pharmamar. AG received honoraria and compensation for Advisory Boards from Novartis, Bayer, Pfizer, Lilly, and Amgen; and honoraria and travel coverage from Pharmamar.
Publisher's Note
Springer Nature remains neutral with regard to jurisdictional claims in published maps and institutional affiliations.
Open Access
This article is distributed under the terms of the Creative Commons Attribution 4.0 International License (
http://​creativecommons.​org/​licenses/​by/​4.​0/​
), which permits unrestricted use, distribution, and reproduction in any medium, provided you give appropriate credit to the original author(s) and the source, provide a link to the Creative Commons license, and indicate if changes were made. The Creative Commons Public Domain Dedication waiver (
http://​creativecommons.​org/​publicdomain/​zero/​1.​0/​
) applies to the data made available in this article, unless otherwise stated.