01.12.2019 | Research article | Ausgabe 1/2019 Open Access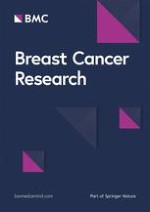 Targeted mutation detection in breast cancer using MammaSeq™
Zeitschrift:
Autoren:

Nicholas G. Smith, Rekha Gyanchandani, Osama S. Shah, Grzegorz T. Gurda, Peter C. Lucas, Ryan J. Hartmaier, Adam M. Brufsky, Shannon Puhalla, Amir Bahreini, Karthik Kota, Abigail I. Wald, Yuri E. Nikiforov, Marina N. Nikiforova, Steffi Oesterreich, Adrian V. Lee
Wichtige Hinweise
Electronic supplementary material
Abbreviations
dgIDB
Drug-Gene Interaction Database
GWAS
Genome-wide association studies
IDC
Invasive ductal carcinoma
ILC
Invasive lobular carcinoma
NGS
Next-generation sequencing
PGM
Ion Torrent Personal Genome Machine
SMG
Significantly mutated gene
SNP
Single nucleotide polymorphism
SNV
Single nucleotide variant
Background
Methods
This report adheres by the REporting recommendations for tumour MARKer prognostic studies (REMARK) [
11
] where applicable. The methods for ctDNA isolation, processing, and analysis are in concordance with state-of-the-art approaches cited by the recent joint review from the American Society of Clinical Oncology and the College of American Pathologists [
12
].
Patient sample collection
For MammaSeq NGS testing, this study utilized breast tumors from 46 patients and a separate cohort of blood samples from 7 patients. The research was performed under the University of Pittsburgh IRB approved protocol PRO16030066. The general patient characteristics are shown in Table
1
, and more detailed patient information is shown in Additional file
1
: Table S1. We utilized 46 of the 48 breast cancer cases previously described in a report by Gurda et al. [
8
]. These cases previously underwent AmpliSeq Cancer Hotspot Panel V2 (ThermoFisher Scientific) NGS testing between January 1, 2013, and March 31, 2015, within the UPMC health system. MammaSeq™ was performed on the DNA originally isolated from these tumor specimens and that was originally used for initial clinical testing [
8
]. Two cases were excluded due to insufficient DNA. In addition, a separate cohort of 7 patients with metastatic breast cancer (MBC) had 20 ml venous blood drawn in Streck Cell-Free DNA tubes between July 1, 2014, and March 29, 2016. All patients signed informed consent, and samples were acquired under the University of Pittsburgh IRB approved protocol (IRB0502025). We previously reported on the detection of ESR1 mutations in ctDNA from these 7 patients using droplet digital PCR (ddPCR) [
13
]. Serial blood draws (range 2–5) were available for 4 patients. A total of 14 blood samples from 7 patients were utilized for ctDNA, buffy coat DNA isolation, and NGS testing followed by ddPCR.
Patient sample processing
Blood was processed as described previously [
13
]. Briefly, venous blood was drawn into leukocyte-stabilizing Streck tubes and processed to separate plasma and buffy coat by double centrifugation within 4 days of blood collection. One milliliter to 4 ml of plasma was used for isolation of ctDNA using QIAamp Circulating Nucleic Acid kit (Qiagen). ctDNA was quantified using Qubit dsDNA HS assay kit (ThermoFisher Scientific). Germline DNA (gDNA) was isolated from buffy coat using DNeasy Blood & Tissue Kit (Qiagen) for use as germline DNA control. gDNA was quantified using Qubit dsDNA BR assay kit (ThermoFisher Scientific). Patient-matched ctDNA and gDNA from the same tube were sequenced to allow subtraction of germline variants and identify somatic variants in ctDNA.
Ion torrent sequencing
Twenty nanograms of DNA (10 ng per amplicon pool) was used for library preparation using Ion AmpliSeq™ Library Kit 2.0 (ThermoFisher Scientific) and the custom designed MammaSeq™ primer panel (Additional file
2
: Data file 1). Template preparation by emulsion PCR and enrichment was performed on the Ion OneTouch 2 system (ThermoFisher Scientific). Template-positive Ion Sphere particles (ISP) were loaded onto Ion chips and sequenced. Patient-matched ctDNA and gDNA from the same tube were sequenced. ctDNA was sequenced using P1 chips (60 million reads) on the Ion Proton™ (ThermoFisher Scientific) at empirical depths of 1000× and 5000×, respectively. gDNA DNA was sequenced using 318 chip (6 million reads) on the Ion Torrent Personal Genome Machine (PGM™, ThermoFisher Scientific) at 500×.
Variant calling
Ion Torrent Suite V4.0 was used to align raw fastq files to the hg19 reference genome and generate VCF files (4.0% AF cutoff for tumor samples, 1.0% AF cutoff for ctDNA samples). Raw sequence files are available upon request for those wishing to map data to Ch38. Cravat CHASM-v4.3 (
http://​hg19.​cravat.​us/​CRAVAT
/) was used to annotate variants with resulting protein changes and SNP annotation from ExAC [
14
] and 1000Genomes [
15
]. Variant calls from patient-matched gDNA (gDNA isolated from the same blood sample as the ctDNA) were used to remove germline variants from the 14 ctDNA samples in a patient-matched manner. SNP and sequencing artifact filtering, data organization, and figure preparation were performed in R (v3.4.2). The R package ComplexHeatmaps was used to generate Figs.
1
and
3
a. CNVKit was used to call copy number across all genes; however, only genes containing more than 3 amplicons were reported (Table
2
) [
16
]. DNA from the buffy coat of the ctDNA cohort was used to generate a single copy number reference which was used as a baseline for copy number calling on the solid tumor cohort. CNKit reports copy number as a log2 ratio change. CNV were reported if the absolute copy number was above 6 (log2(6/2) = 1.58) or below 1 (log2(1/2) = − 1).
Table 2
Seventy nine genes incorporated in the MammaSeq TM gene panel
| | | | | |
| --- | --- | --- | --- | --- |
| ABL1 | CDK6 | FGFR3 | KDR | NOTCH1 |
| AKT1 | CDKN1B | FGFR4 | KIT | NRAS |
| AKT3 | CDKN2A | FOXA1 | KMT2C | PAK1 |
| ALK | CDKN2B | GATA3 | KRAS* | PDGFRA |
| AR | CTCF | GRB7 | MAP2K4 | PIK3CA |
| ARID1A | CTNNB1 | HIST2H2BE* | MAP3K1 | PIK3R1 |
| ATM | DNAH14 | HRAS* | MAP3K4 | PTCH1 |
| AURKA | EGFR | IDH1* | MDM2 | PTEN |
| AURKB | ERBB2 | IGF1R | MDM4 | RB1 |
| BRAF | ERBB3 | IKBKB | MET | RET |
| BRCA1 | ERBB4 | IKBKE | MTOR | RPTOR |
| BRCA2 | ESR1 | INPP4B | MYC | RUNX1 |
| CCND1 | EZH2* | INSR | NCOA3 | SMO |
| CCNE1 | FGF19 | JAK2 | NCOR1 | STK11 |
| CDH1 | FGFR1 | JAK3 | NCOR2 | TP53 |
| CDK4 | FGFR2 | JUN* | NF1 | |
×
ddPCR
Two nanograms of ctDNA or buffy coat DNA was subjected to targeted high-fidelity preamplification for 15 cycles using custom-designed primers (Additional file
3
: Table S2) and PCR conditions previously described [
13
]. Targeted preamplification products were purified using QIAquick PCR Purification kit (Qiagen) and diluted at 1:20 before use in ddPCR reaction. 1.5 μl of diluted preamplified DNA was used as input for ddPCR reaction. ddPCR was performed for ESR1-D538G, FOXA1-Y175C, and PIK3CA-H1047R mutations. Custom ddPCR assays were developed for ESR1-D538G (Integrated DNA Technologies) and FOXA1-Y175C (ThermoFisher Scientific). Sequences are described in Additional file
4
: Table S3. PIK3CA-H1047R was analyzed using PrimePCR ddPCR assay (Bio-Rad Laboratories) dHsaCP2000078 (PIK3CA)/dHsaCP2000077 (H1047R). Nuclease-free water and buffy coat-derived wildtype germline DNA as negative controls, and oligonucleotides carrying mutation of interest or DNA from a cell line with mutation as positive controls, were included in each run to eliminate potential false-positive mutant signals. An allele frequency of 0.1% was used as a lower limit of detection.
Statistical analysis
All statistical analysis was performed in R 3.4.2. To determine if there was a significant correlation between mutational burden and copy number burden, we calculated the Pearson correlation coefficient between the number of somatic mutations in each sample, with the number of significant copy number changes in each sample. We did not examine a relationship between mutations and patient outcome due to the small sample size.
Results
Discussion
Limitations of this study include the small cohort of patients, the observational nature of the cohort that limits association of mutations with outcome, the inability to completely capture all mutations given rapid advances in the field, and the potential for false-positive results given challenges with detection of rare events, particularly in ctDNA. We also note that there were different breast cancer subtypes in the solid and ctDNA cohorts. Despite these limitations, we believe the pilot study shows that the MammaSeq panel is useful for researchers to rapidly and cost-effectively detect somatic mutations in solid tumors and ctDNA.
Conclusions
Here we report the development of MammaSeq™, a targeted sequencing panel designed based on current knowledge of the most common, impactful, and targetable drivers of metastatic breast cancer. This data provides further evidence for the use of NGS diagnostics in the management of advanced breast cancers.
Acknowledgements
We are thankful to the patients who generously provided tumor tissue for our studies and to the surgical, pathology, and tissue bank colleagues for their substantial assistance and support. Beth Knapick provided technical assistance with sample processing. This project used the University of Pittsburgh HSCRF Genomics Research Core, and the UPMC Hillman Cancer Center Tissue and Research Pathology Services that is supported in part by award P30CA047904. We thank Louise Mazur and the UPMC Cancer Registry for clinical abstraction.
Funding
Research funding for this project was provided in part by a Susan G. Komen Scholar award to AVL and to SO, the Breast Cancer Research Foundation (AVL and SO), the Fashion Footwear Association of New York (SO and AVL), and a research grant from Glimmer of Hope.
Availability of data and materials
Ethics approval and consent to participate
The research was performed under the University of Pittsburgh IRB approved protocol PRO16030066.
Consent for publication
Not applicable.
Competing interests
RJH received salary and has ownership interest (including patents) in Foundation Medicine and is currently an employee at AstraZeneca. The other authors declare that they have no conflict of interests.
Publisher's Note
Springer Nature remains neutral with regard to jurisdictional claims in published maps and institutional affiliations.
Open Access
This article is distributed under the terms of the Creative Commons Attribution 4.0 International License (
http://​creativecommons.​org/​licenses/​by/​4.​0/​
), which permits unrestricted use, distribution, and reproduction in any medium, provided you give appropriate credit to the original author(s) and the source, provide a link to the Creative Commons license, and indicate if changes were made. The Creative Commons Public Domain Dedication waiver (
http://​creativecommons.​org/​publicdomain/​zero/​1.​0/​
) applies to the data made available in this article, unless otherwise stated.