01.12.2017 | Research | Ausgabe 1/2017 Open Access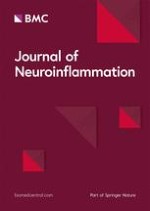 The analgesic effects of triptolide in the bone cancer pain rats via inhibiting the upregulation of HDACs in spinal glial cells
Zeitschrift:
Autoren:

Xiao-Fan Hu, Xiao-Tao He, Kai-Xiang Zhou, Chen Zhang, Wen-Jun Zhao, Ting Zhang, Jin-Lian Li, Jian-Ping Deng, Yu-Lin Dong
Abstract
Background
Bone cancer pain (BCP) severely compromises the quality of life, while current treatments are still unsatisfactory. Here, we tested the antinociceptive effects of triptolide (T10), a substance with considerable anti-tumor efficacies on BCP, and investigated the underlying mechanisms targeting the spinal dorsal horn (SDH).
Methods
Intratibial inoculation of Walker 256 mammary gland carcinoma cells was used to establish a BCP model in rats. T10 was intrathecally injected, and mechanical allodynia was tested by measuring the paw withdrawal thresholds (PWTs). In mechanism study, the activation of microglia, astrocytes, and the mitogen-activated protein kinase (MAPK) pathways in the SDH were evaluated by immunofluorescence staining or Western blot analysis of Iba-1, GFAP, p-ERK, p-p38, and p-JNK. The expression and cellular localization of histone deacetylases (HDACs) 1 and 2 were also detected to investigate molecular mechanism.
Results
Intrathecal injection of T10 inhibited the bone cancer-induced mechanical allodynia with an ED50 of 5.874 μg/kg. This effect was still observed 6 days after drug withdrawal. Bone cancer caused significantly increased expression of HDAC1 in spinal microglia and neurons, with HDAC2 markedly increased in spinal astrocytes, which were accompanied by the upregulation of MAPK pathways and the activation of microglia and astrocytes in the SDH. T10 reversed the increase of HDACs, especially those in glial cells, and inhibited the glial activation.
Conclusions
Our results suggest that the upregulation of HDACs contributes to the pathological activation of spinal glial cells and the chronic pain caused by bone cancer, while T10 help to relieve BCP possibly via inhibiting the upregulation of HDACs in the glial cells in the SDH and then blocking the neuroinflammation induced by glial activation.