01.12.2014 | Research article | Ausgabe 1/2014 Open Access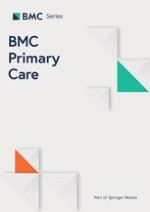 The association of metabolic syndrome and its factors with gallstone disease
Zeitschrift:
Autoren:

I-Ching Lin, Yu-Wen Yang, Mei-Feng Wu, Yi-Hui Yeh, Jenn-Chang Liou, Ying-Li Lin, Chih-Hsiang Chiang
Wichtige Hinweise
Competing interests
No benefits in any form have been received or will be received from a commercial party related directly or indirectly to the subject of this article. The authors declare that they have no competing interests.
Authors' contributions
ICL proposed the study. CHC and ICL performed research, wrote the manuscript and contributed to discussion. YWY and JCL contributed to the conceptualizing the paper and Literature review. YLL contributed to the study design and data Interpretation. MFW and YHY collected and analyzed the data. All the authors read and approved the final manuscript.
Abstract
Background
To investigate the association between metabolic syndrome, including its factors, and gallstone disease (GSD) in a Taiwanese population.
Methods
We conducted a cross-sectional study during 2011 ~ 2012. A total of 12050 subjects who completed a questionnaire and underwent physical examination, laboratory tests and abdominal ultrasonography formed the study population.
Results
The prevalences of metabolic syndrome and gallstone disease were 24.09% and 6.16%. In an age- and sex-adjusted logistic regression model, metabolic syndrome was associated with gallstone disease (OR = 1.61; P < 0.0001). Age, abdominal obesity, and lower high-density lipoprotein cholesterol were associated with gallstone disease after adjusting for other factors. Females had a higher odds ratio than males in waist circumference for GSD, whereas males had a lower odds ratio than females in HDL-C for GSD.
Conclusions
The present study suggests that metabolic syndrome is related to gallstone disease. Waist circumference and high-density lipoprotein cholesterol are all associated with GSD. Men and women may possibly have different priorities and strategies to reduce the burden of GSD.