01.12.2017 | Research | Ausgabe 1/2017 Open Access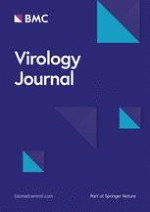 The CC chemokine ligand (CCL) 1, upregulated by the viral transactivator Tax, can be downregulated by minocycline: possible implications for long-term treatment of HTLV-1-associated myelopathy/tropical spastic paraparesis
Zeitschrift:
Autoren:

Mineki Saito, Hiroe Sejima, Tadasuke Naito, Hiroshi Ushirogawa, Toshio Matsuzaki, Eiji Matsuura, Yuetsu Tanaka, Tatsufumi Nakamura, Hiroshi Takashima
Abstract
Background
Chemokine (C-C motif) ligand 1 (CCL1) is produced by activated monocytes/ macrophages and T-lymphocytes, and acts as a potent attractant for Th2 cells and a subset of T-regulatory (Treg) cells. Previous reports have indicated that CCL1 is overexpressed in adult T-cell leukemia cells, mediating an autocrine anti-apoptotic loop. Because CCL1 is also known as a potent chemoattractant that plays a major role in inflammatory processes, we investigated the role of CCL1 in the pathogenesis of human T-cell leukemia virus type 1 (HTLV-1)-associated myelopathy/tropical spastic paraparesis (HAM/TSP).
Results
The results showed that: (1) CCL1 was preferentially expressed in HAM/TSP-derived HTLV-1-infected T-cell lines, (2) CCL1 expression was induced along with Tax expression in the Tax-inducible T-cell line JPX9, (3) transient Tax expression in an HTLV-1-negative T-cell line activated the
CCL1
gene promoter, (4) plasma levels of CCL1 were significantly higher in patients with HAM/TSP than in HTLV-1-seronegative patients with multiple sclerosis and HTLV-1-infected asymptomatic healthy carriers, and (5) minocycline inhibited the production of CCL1 in HTLV-1-infected T-cell lines.
Conclusions
The present results suggest that elevated CCL1 levels may be associated with the pathogenesis of HAM/TSP. Although further studies are required to determine the in vivo significance, minocycline may be considered as a potential candidate for the long-term treatment of HAM/TSP via its anti-inflammatory effects, which includes the inhibition of CCL1 expression.