22.01.2019 | Review | Ausgabe 1/2019 Open Access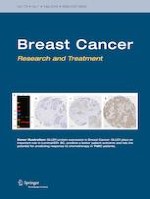 The characterization, management, and future considerations for ErbB-family TKI-associated diarrhea
Zeitschrift:
Autoren:

Hope S. Rugo, Jack A. Di Palma, Debu Tripathy, Richard Bryce, Susan Moran, Elizabeth Olek, Linda Bosserman
Wichtige Hinweise
Susan Moran was an employee of Puma Biotechnology, Inc., during the development and writing of the manuscript. She is now an employee of QED Therapeutics.
Abbreviations
EGFR
Epidermal growth factor receptor
FDA
US Food and Drug Administration
HER
Human epidermal growth factor receptor
NSCLC
Non-small cell lung cancer
TKI
Tyrosine kinase inhibitors
Introduction
Currently, 37 different tyrosine kinase inhibitors (TKIs) are approved by the US Food and Drug Administration (FDA) for the treatment of various cancers (Table
1
) [
1
,
2
]. These orally administered targeted agents improve patient outcomes in a variety of settings; however, TKIs have a unique adverse event profile including gastrointestinal and cutaneous side effects that must be recognized and managed appropriately [
3
,
4
].
| | | |
| --- | --- | --- |
| Abemaciclib | Dabrafenib | Nilotinib |
| Acalabrutinib | Dasatinib | Osimertinib |
| Afatinib | Encorafenib | Palbociclib |
| Alectinib | Erlotinib | Pazopanib |
| Axitinib | Gefitinib | Ponatinib |
| Binimetinib | Ibrutinib | Regorafenib |
| Bosutinib | Idelalisib | Ribociclib |
| Brigatinib | Imatinib | Sorafenib |
| Cabozantinib | Lapatinib | Sunitinib |
| Ceritinib | Lenvatinib | Trametinib |
| Cobimetinib | Midostaurin | Vandetanib |
| Copanlisib | Neratinib | Vemurafenib |
| Crizotinib | | |
Diarrhea is a common adverse event associated with TKIs. The incidence of all-grade diarrhea in the absence of anti-diarrheal prophylaxis varies from 18 to 95% depending on the agent [
5
–
12
]. Diarrhea associated with TKIs can be severe and, if not properly managed, can lead to severe dehydration, dose reductions, and treatment interruptions or discontinuations. It is difficult to determine if the incidence and severity of diarrhea is related to inhibition of a particular kinase target because of the multi-targeted and overlapping activity of many agents [
13
]. TKIs associated with the highest rate of diarrhea are those targeting the ErbB family of receptors (ErbB1 [HER1, EGFR1], ErbB2 [HER2], ErbB3 [HER3], ErbB4 [HER4]), Bcr-Abl, phosphatidylinositol 3-kinase (PI3K) delta, and vascular endothelial growth factor. In this review, we will focus on the ErbB-family TKIs, some of which target multiple members of the ErbB family, but generally do not have target receptors beyond the ErbB family. Evidence suggests that second-generation agents, including afatinib, lapatinib, and neratinib, which have broader inhibitory profiles, result in a greater incidence of both all-grade and severe diarrhea compared with first-generation agents such as erlotinib and gefitinib that are highly specific to epidermal growth factor receptor (EGFR). For example, the incidence of all-grade diarrhea reported in phase 3 clinical trials of erlotinib, a selective EGFR TKI, was 18–55%, and grade ≥ 3 diarrhea was reported in 3–6% of patients [
14
,
15
]. In contrast, the incidence of all-grade diarrhea associated with afatinib, an ErbB-family TKI that blocks signaling from EGFR, human epidermal growth factor receptor 2 (HER2), and human epidermal growth factor receptor 4 (HER4), was 75–95%, with grade ≥ 3 diarrhea in 10–14% of patients [
5
,
16
,
17
].
Signaling by the ErbB family of receptors plays a critical role in normal physiological functioning of cells; these receptors are expressed in a variety of epithelial, mesenchymal, and neuronal tissues and initiate a complex signaling cascade, which regulates proliferation, differentiation, migration, and apoptosis [
18
]. Overexpression, activating mutations, and autocrine stimulation of ErbB-family receptors—particularly EGFR and HER2—can lead to uncontrolled cell division via activation of multiple downstream signaling pathways [
19
–
21
], which is particularly common in breast and lung cancers. For example, up to 15% of Caucasian patients and 20–40% of Asian patients with non-small cell lung cancer (NSCLC) have an activating
EGFR
mutation [
22
,
23
]. HER2-positive breast cancers represent approximately 20% of all breast cancers and tend to be more aggressive than HER2-negative breast cancers [
24
]. Inhibiting EGFR and HER2 with receptor-targeted TKIs is an important therapeutic approach in these cancers. Currently, there are 6 approved TKIs that primarily target the ErbB family; some agents inhibit multiple members of the ErbB receptor family with varying levels of target specificity and activity (Table
2
).
Agent

Target(s)

IC 50, nM

Gefitinib

EGFR

0.5–33

Erlotinib

EGFR

0.6–0.8

Lapatinib

EGFR

0.3–17

HER2

6–25

Afatinib

EGFR

0.5

HER2

14

HER4

1

Neratinib

EGFR

92

HER2

59

HER4

NR

Osimertinib

WT EGFR

184

T790M EGFR

1
This review focuses on the incidence and management of diarrhea associated with the following 6 FDA-approved TKIs that target the ErbB-family receptors EGFR and HER2 (as of 31 August 2018): gefitinib, erlotinib, lapatinib, afatinib, neratinib, and osimertinib. Future considerations for optimizing the management of TKI-associated diarrhea based on current knowledge about the pathophysiology of diarrhea will also be discussed.
Literature search criteria and methods
Databases searched included Medline (last searched: March 6, 2018); American Society of Clinical Oncology abstracts (2011–2017); European Society for Medical Oncology abstracts (2012–2016); San Antonio Breast Cancer Symposium abstracts (2014–2017); International Association for the Study of Lung Cancer World Conference on Lung Cancer abstracts (2013–2016); clinicaltrials.gov; FDA oncology approvals. Search terms were "diarrhea" AND "target therapy" [substance name].
Definition and differential diagnosis
Pathophysiology
Clinical experience
In summary, although diarrhea is a common side effect of all TKIs, data suggest that second-generation inhibitors are associated with the highest incidence of diarrhea, likely due to broader and off-target effects compared with first-generation agents.
Management strategies
Numerous consensus guidelines and clinical recommendations have been published on the management of cancer treatment-induced diarrhea [
47
–
50
] and, recently, agent-specific TKI-induced diarrhea [
6
,
29
,
51
,
52
]. Diarrhea management recommendations are also included in the US prescribing information for these agents (Table
5
) [
5
,
7
,
9
–
12
]. Cancer treatment-induced diarrhea management recommendations and those for TKI-associated diarrhea are similar, with management based on severity and associated complications [
48
]. For example, most cases of uncomplicated grade 1 or 2 diarrhea can be managed effectively with self-administered anti-diarrheal agents such as loperamide, diphenoxylate/atropine, or racecadotril. Loperamide acts as an agonist on opioid receptors in the gastrointestinal tract, decreasing gut motility and inhibiting ion transport, but is minimally absorbed and thus has limited central nervous system effects [
49
,
53
]. Racecadotril is an enkephalinase inhibitor with proven efficacy in models of hypersecretory diarrhea, but it does not enter the brain after oral administration and therefore has no central nervous system effects [
54
,
55
]. In contrast, patients with grade ≥ 3 and/or medically complicated diarrhea require more aggressive management, including treatment interruptions and re-initiation of treatment at a reduced dose, in addition to anti-diarrheal therapies. Medically complicated diarrhea may include moderate to severe cramping, grade ≥ 2 nausea/vomiting, decreased performance status, fever, sepsis, neutropenia, frank bleeding, and dehydration [
48
], each of which needs to be evaluated and treated. The early identification and proactive management of TKI-associated diarrhea may minimize the occurrence of high-grade events and further complications that lead to treatment discontinuations or hospitalizations.
Table 5
Diarrhea management recommendations available in the US prescribing information for ErbB family-targeted TKIs approved for BC and NSCLC
| Agent | Anti-diarrheal treatment (e.g., loperamide) | Dose reductions | Dose interruptions a | Anti-diarrheal prophylaxis | Patient education/information | Supportive care |
| --- | --- | --- | --- | --- | --- | --- |
| | | | ✓ | | | |
| | ✓ | ✓ | ✓ | | ✓ | |
| | ✓ | ✓ | ✓ | | ✓ | ✓ |
| | ✓ | ✓ | ✓ | | ✓ | |
| | ✓ | ✓ | ✓ | ✓ | ✓ | ✓ |
| | | | | | ✓ | |
Anti-diarrheal prophylaxis
Monitoring
Clear communication between patients and physicians is critical to ensure accurate reporting and characterization of symptoms, exclude other potential causes, and to initiate therapy adjustments as needed. Close patient monitoring is critical for management of diarrhea during the first few weeks of therapy because diarrhea generally occurs within the first week for most TKIs (Table
3
) [
27
]. Patients should be educated that diarrhea is a common side effect of TKIs and about the potential consequences of diarrhea, including dehydration, electrolyte imbalances, and renal insufficiency. Patients should be instructed on the use of anti-diarrheal treatment regimens either as prophylaxis or in case of mild to moderate diarrhea per treatment guidelines, and to monitor the frequency of bowel movements. In addition, patients should be advised to inform their healthcare provider immediately if diarrhea develops (i.e., more than 2–3 episodes per day), for severe or persistent diarrhea, or if diarrhea is associated with weakness, dizziness, or fever. In clinical practice, patient diaries combined with proactive triage management and a thorough evaluation of treatment-emergent diarrhea help to ensure that appropriate management measures are taken.
Intervention
Proactive management of treatment-related diarrhea is recommended to reduce the incidence, duration, and severity. Loperamide is the mainstay for the pharmaceutical management of uncomplicated mild to moderate diarrhea and is recommended in the prescribing information after the onset of diarrhea or as upfront prophylaxis [
68
]. In some cases, diarrhea persists despite administration of anti-diarrheal agents given prophylactically or at first onset of diarrhea. In this case, TKI treatment should be withheld until diarrhea has resolved to baseline or grade ≤1 and may be reinitiated per labeling. In cases of severe or persistent diarrhea, supportive care including the administration of oral or intravenous electrolytes and fluids, addition of alternative anti-diarrheal agents (e.g., diphenoxylate–atropine, octreotide, or tincture of opium), and diet modification are recommended [
48
]. Evaluation for infectious diarrhea or other causes should also be considered along with appropriate use of anti-infectives.
In all cases, patient education is critical to help patients identify the signs and symptoms of diarrhea and stress the need for urgent action (i.e., loperamide administration and contacting the patient's physician for severe or persistent diarrhea).
Future directions
Novel pharmacologic approaches to TKI-associated diarrhea based on its pathophysiology will improve the quality of care and further optimize diarrhea management approaches for patients receiving these targeted therapies [
59
–
61
]. Research is needed to better understand risk factors for TKI-associated diarrhea, with the goal of identifying those patients at greater risk and to manage diarrhea both proactively and emergently. A proof-of-principle study designed to quantify the risk factors for diarrhea in breast cancer patients treated with lapatinib identified risk factors including advanced age, starting treatment in the spring, a higher incidence of skin metastases, and grade 1 diarrhea in earlier treatment cycles [
69
]. Pharmacogenomic studies may help to further elucidate the pathophysiology of TKI-induced diarrhea and allow for the identification of vulnerable patients.
Acknowledgements
We are grateful to Amanda C. Vreeland, PhD (Accuverus) and to Lee Miller (Miller Medical Communications Ltd) for editorial assistance in the preparation of this manuscript. We would also like to thank Puma Biotechnology Inc for the support in funding this assistance.
Disclaimer
Puma Biotechnology, Inc., provided financial support for medical editorial assistance. Richard Bryce and Elizabeth Olek are employees of Puma Biotechnology, Inc. Susan Moran was previously employed by and is a shareholder of Puma Biotechnology, Inc.
Compliance with ethical standards
Conflict of interest
The authors take complete responsibility for the integrity and accuracy of the data as a whole and have given final approval for the version to be published. Hope S. Rugo: Research funding to UCSF from Genentech/Roche, MacroGenics, and Pfizer; Travel support as an unpaid consultant to Puma Biotechnology, Inc. Jack A. Di Palma: Member, Independent Data Monitoring Committee, Puma Biotechnology. Debu Tripathy: Serves on Scientific Advisory Board for Puma Biotechnology, Inc. (unpaid.) Richard Bryce and Elizabeth Olek are employees of Puma Biotechnology, Inc. Susan Moran was previously employed by and is a shareholder of Puma Biotechnology, Inc. Linda Bosserman: Serves as an advisor and on the speaker bureau for Puma Biotechnology (paid).
Ethical approval
This article is based on previously conducted studies and does not involve any new studies of human or animal subjects performed by any of the authors.
OpenAccess
This article is distributed under the terms of the Creative Commons Attribution 4.0 International License (
http://​creativecommons.​org/​licenses/​by/​4.​0/​
), which permits unrestricted use, distribution, and reproduction in any medium, provided you give appropriate credit to the original author(s) and the source, provide a link to the Creative Commons license, and indicate if changes were made.