01.12.2018 | Research article | Ausgabe 1/2018 Open Access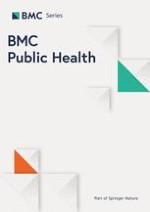 The Colombo Twin and Singleton Follow-up Study: a population based twin study of psychiatric disorders and metabolic syndrome in Sri Lanka
Zeitschrift:
Autoren:

Kaushalya Jayaweera, Lisa Aschan, Gayani Pannala, Anushka Adikari, Nicholas Glozier, Khalida Ismail, Carmine M. Pariante, Fruhling Rijsdijk, Sisira Siribaddana, Helena M. S. Zavos, Patricia A. Zunszain, Athula Sumathipala, Matthew Hotopf
Wichtige Hinweise
Electronic supplementary material
Kaushalya Jayaweera and Lisa Aschan are joint first authors.
Athula Sumathipala and Matthew Hotopf are joint senior authors.
Abstract
Background
The disease burden related to mental disorders and metabolic syndrome is growing in low-and middle-income countries (LMIC). The Colombo Twin and Singleton Study (COTASS) is a population-based sample of twins and singletons in Colombo, Sri Lanka. Here we present prevalence estimates for metabolic syndrome (metS) and mental disorders from a follow-up (COTASS-2) of the original study (COTASS-1), which was a mental health survey.
Methods
In COTASS-2, participants completed structured interviews, anthropometric measures and provided fasting blood and urine samples. Depressive disorder, depressive symptoms, anxiety symptoms, post-traumatic stress disorder (PTSD) and hazardous alcohol use were ascertained with structured psychiatric screens (Composite International Diagnostic Interview (CIDI), Beck Depression Inventory (BDI-II), Generalised Anxiety Disorder Questionnaire (GAD-7), PTSD Checklist – Civilian Version (PCL-C), and Alcohol Use Disorders Identification Test (AUDIT)). We defined metS according to the International Diabetes Federation (IDF) criteria and the revised National Cholesterol Education Programme Adult Treatment Panel (NCEP ATP III) criteria. We estimated the prevalence of psychiatric disorders and metS and metS components, and associations with gender, education and age.
Results
Two thousand nine hundred thirty-four twins and 1035 singletons were followed up from COTASS-1 (83.4 and 61.8% participation rate, respectively). Prevalence estimates for depressive disorder (CIDI), depressive symptoms (BDI ≥ 16), anxiety symptoms (GAD-7 ≥ 10) and PTSD (PCL-C DSM criteria) were 3.8, 5.9, 3.6, and 4.5% respectively for twins and 3.9, 9.8, 5.1 and 5.4% for singletons. 28.1 and 30.9% of male twins and singletons respectively reported hazardous alcohol use. Approximately one third met the metS criteria (IDF: 27.4% twins, 44.6% singletons; NCEP ATP III: 30.6% twins, 48.6% singletons). The most prevalent components were central obesity (59.2% twins, 71.2% singletons) and raised fasting blood glucose or diabetes (38.2% twins, 56.7% singletons).
Conclusion
MetS was highly prevalent in twins, and especially high in singletons, whereas the prevalence of mental disorders was low, but consistent with local estimates. The high levels of raised fasting plasma glucose and central obesity were particularly concerning, and warrant national diabetes prevention programmes.