01.12.2004 | Research article | Ausgabe 1/2004 Open Access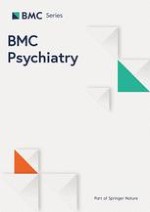 The contribution of embarrassment to phobic dental anxiety: a qualitative research study
Zeitschrift:
Autoren:

Rod Moore, Inger Brødsgaard, Nicole Rosenberg
Wichtige Hinweise
Electronic supplementary material
The online version of this article (doi:
10.​1186/​1471-244X-4-10
) contains supplementary material, which is available to authorized users.
Competing interests
None declared.
Authors' contributions
RM conceived and carried out the study, entered qualitative data, led the analysis and drafted the manuscripts. IB entered qualitative data and aided in transcription, data analysis and manuscript revision. NR aided in analysis and manuscript revision. All authors read and approved the final manuscript.
Abstract
Background
Embarrassment is emphasized, yet scantily described as a factor in extreme dental anxiety or phobia. Present study aimed to describe details of social aspects of anxiety in dental situations, especially focusing on embarrassment phenomena.
Methods
Subjects (Ss) were consecutive specialist clinic patients, 16 men, 14 women, 20–65 yr, who avoided treatment mean 12.7 yr due to anxiety. Electronic patient records and transcribed initial assessment and exit interviews were analyzed using QSR"N4" software to aid in exploring contexts related to social aspects of dental anxiety and embarrassment phenomena. Qualitative findings were co-validated with tests of association between embarrassment intensity ratings, years of treatment avoidance, and mouth-hiding behavioral ratings.
Results
Embarrassment was a complaint in all but three cases. Chief complaints in the sample: 30% had fear of pain; 47% cited powerlessness in relation to dental social situations, some specific to embarrassment and 23% named co-morbid psychosocial dysfunction due to effects of sexual abuse, general anxiety, gagging, fainting or panic attacks. Intense embarrassment was manifested in both clinical and non-clinical situations due to poor dental status or perceived neglect, often (n = 9) with fear of negative social evaluation as chief complaint. These nine cases were qualitatively different from other cases with chief complaints of social powerlessness associated with conditioned distrust of dentists and their negative behaviors. The majority of embarrassed Ss to some degree inhibited smiling/laughing by hiding with lips, hands or changed head position. Secrecy, taboo-thinking, and mouth-hiding were associated with intense embarrassment. Especially after many years of avoidance, embarrassment phenomena lead to feelings of self-punishment, poor self-image/esteem and in some cases personality changes in a vicious circle of anxiety and avoidance. Embarrassment intensity ratings were positively correlated with years of avoidance and degree of mouth-hiding behaviors.
Conclusions
Embarrassment is a complex dental anxiety manifestation with qualitative differences by complaint characteristics and perceived intensity. Some cases exhibited manifestations similar to psychiatric criteria for social anxiety disorder as chief complaint, while most manifested embarrassment as a side effect.