01.12.2017 | Research article | Ausgabe 1/2017 Open Access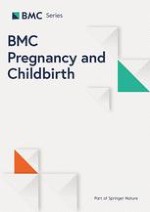 The decision delivery interval in emergency caesarean section and its associated maternal and fetal outcomes at a referral hospital in northern Tanzania: a cross-sectional study
Zeitschrift:
Autoren:

Birjna A. Hirani, Bariki L. Mchome, Nicholaus S. Mazuguni, Michael J. Mahande
Abbreviations
ACOG
American College of Obstetrics and Gynecology
CPD
Cephalopelvic Disproportion
DDI
Decision Delivery Interval
KCMC
Kilimanjaro Christian Medical College
NRFS
None Reassuring Fetal Status
OBGYN
Obstetrics and Gynecology
p3
Pediatrics III i.e. intensive care unit
Background
Therefore, this study aimed to determine the decision delivery interval and its associated fetal and maternal outcome at Kilimanjaro Christian Medical Centre tertiary hospital in Tanzania.
Methods
Study design and setting
This was a retrospective cross sectional study conducted at Kilimanjaro Christian Medical Centre (KCMC), Moshi, Tanzania. KCMC is one of the four consultant referral hospitals in Tanzania which is located in Kilimanjaro region in the Northern zone of Tanzania. The hospital has an obstetric unit with a labor ward in the same floor with one operating theatre for elective and emergency cesarean section. The unit has around 4000 deliveries annually including inpatient and referrals.
Study subjects
Study subjects consisted of inpatient women who underwent emergency caesarean section from 1st January to 30th September 2014. These were pregnant women who were admitted in the antenatal ward for obstetric care and later underwent emergency caesarean section. Women with incomplete records on delivery model and those referred from other health facility for emergency obstetric care were excluded. Those referred from other health facilities for emergency obstetric care including emergency caesarean section were excluded to reduce first and second delay as potential confounding factors.
Data source
Participant ̓s records were obtained from KCMC medical birth registry and patient case files from medical records. The KCMC medical birth registry contains data for all women who delivered at KCMC from 2000 to date. These include their social, demographic and obstetric information with their neonates. Patient case files were used to abstract information to estimate time when the decision to conduct emergency caesarean section was done, anesthesia charts were used to determine the time when induction of anesthesia was initiated and time when the delivery of baby occurred. We used times to compute the DDI (as shown in the formula below).
DDI was defined as the time between decisions to conduct a cesarean section to the actual time when the baby was delivered.
The computed DDI that was recorded in minutes as a continuous variable, then it was categorized into two categories (≤75 & > 75 min, respectively).
Statistical analysis
Data analysis was performed using statistical package for social science (SPSS) version 22. Descriptive statistics were summarized using frequency and proportions for categorical variables. Median and interquartile range was used to calculate the DDI for each diagnosis. A Chi square test was used to determine the associations between a set of variables and DDI, during bivariate analysis Odds ratio (OR) and 95% confidence interval for maternal and fetal outcome associated with DDI were estimated using Logistic regression models. A
P
-value <0.05 was considered statistically significant.
Results
Discussion
In the present study, the anesthesia to delivery of the baby was also prolonged. This may be explained by the fact that many patients had previous scars and adhesions can cause delay before extracting the baby. KCMC is also a teaching hospital whereby anaesthetic students get trained for induction of anesthesia which could also prolong the anesthesia to delivery of the baby time.
Our findings also suggest a significant influence on prolonged DDI for hypertensive disease and prolonged labour cases. For hypertensive cases, initial attempts to stabilize blood pressure prior to delivery may contribute to this delay. For prolonged labour cases without imminent threat clinicians may resort to attend indications with imminent threats first due to presence of a single operational theatre.
This study encountered a number of limitations. Detailed information on the intrapartum care of these patients couldn't be ascertained due to a retrospective nature of the study. Specific type of anesthesia and the other detailed aspects of anaesthetic care couldn't be retrieved from our database. Moreover, this study didn't seek to identify specific factors that contributed to the described delays.
Conclusions
The delivery decision interval for caesarean section at KCMC is 60 min, which is longer than the recommended standard interval. The DDI was influenced by decision to anesthesia time, anesthesia to delivery of baby, prolonged labor and hypertension disorders. A time frame of 75 min can be acceptable after triage and need for urgency have been evaluated.
Acknowledgements
The authors express their sincere appreciation to all those who made this work possible and special gratitude to Festo Mazuguni for the statistical analysis.
Funding
This work was supported by the Norwegian government through theNorwegian Council for Higher education program and Development Research (NUFU) which supported the establishment of the medical birth registry at KCMC. The funding agent has no competing interest in this research.
Ethics approval and consent to participate
Ethical clearance was obtained from Kilimanjaro Christian Medical University College Research Ethic Committee. The permission to carry out the study was obtained from the Executive Director of KCMC. Permission was sought from Medical Record Office on use of patient files. Permission was also granted on access of birth registry from Reproductive Health Center.
Consent for publication
The permission to publish the data was obtained from the study participants after being fully informed about the objectives of the medical birth registry. All the data supporting these findings is contained within this the manuscript.
Competing interests
The authors declare that they have no competing interest. All authors of the manuscript have read and agreed its content.
Publisher's Note
Springer Nature remains neutral with regard to jurisdictional claims in published maps and institutional affiliations.
Open Access
This article is distributed under the terms of the Creative Commons Attribution 4.0 International License (
http://​creativecommons.​org/​licenses/​by/​4.​0/​
), which permits unrestricted use, distribution, and reproduction in any medium, provided you give appropriate credit to the original author(s) and the source, provide a link to the Creative Commons license, and indicate if changes were made. The Creative Commons Public Domain Dedication waiver (
http://​creativecommons.​org/​publicdomain/​zero/​1.​0/​
) applies to the data made available in this article, unless otherwise stated.