01.12.2017 | Research article | Ausgabe 1/2017 Open Access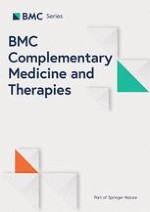 The effect of pomegranate fresh juice versus pomegranate seed powder on metabolic indices, lipid profile, inflammatory biomarkers, and the histopathology of pancreatic islets of Langerhans in streptozotocin-nicotinamide induced type 2 diabetic Sprague–Dawley rats
Zeitschrift:
Autoren:

Seyedeh Zeinab Taheri Rouhi, Md. Moklesur Rahman Sarker, Asmah Rahmat, Saad Ahmed Alkahtani, Fauziah Othman
Wichtige Hinweise
The original version of this article was revised to correct author name discrepancies.
Abstract
Background
Type 2 diabetes mellitus (T2DM) is associated with hyperglycemia, inflammatory disorders and abnormal lipid profiles. Several functional foods have therapeutic potential to treat chronic diseases including diabetes. The therapeutic potential of pomegranate has been stated by multitudinous scientists. The present study aimed to evaluate the effects of pomegranate juice and seed powder on the levels of plasma glucose and insulin, inflammatory biomarkers, lipid profiles, and health of the pancreatic islets of Langerhans in streptozotocin (STZ)-nicotinamide (NAD) induced T2DM Sprague Dawley (SD) rats.
Methods
Forty healthy male SD rats were induced to diabetes with a single dose intra-peritoneal administration of STZ (60 mg/kg b.w.) - NAD (120 mg/kg b.w.). Diabetic rats were orally administered with 1 mL of pomegranate fresh juice (PJ) or 100 mg pomegranate seed powder in 1 mL distilled water (PS), or 5 mg/kg b.w. of glibenclamide every day for 21 days. Rats in all groups were sacrificed on day 22. The obtained data was analyzed by SPSS software (v: 22) using One-way analysis of variance (ANOVA).
Results
The results showed that PJ and PS treatment had slight but non-significant reduction of plasma glucose concentration, and no impact on plasma insulin compared to diabetic control (DC) group. PJ lowered the plasma total cholesterol (TC) and triglyceride (TG) significantly, and low-density lipoproteins (LDL) non-significantly compared to DC group. In contrast, PS treatment significantly raised plasma TC, LDL, and high-density lipoproteins (HDL) levels compared to the DC rats. Moreover, the administration of PJ and PS significantly reduced the levels of plasma inflammatory biomarkers, which were actively raised in diabetic rats. Only PJ treated group showed significant repairment and restoration signs in islets of Langerhans. Besides, PJ possessed preventative impact against 2,2-diphenyl-1-picrylhydrazyl (DPPH) radicals almost 2.5 folds more than PS.
Conclusions
Our findings suggest that active constituents with high antioxidant properties present in PJ are responsible for its anti-hyperlipidemic and anti-inflammatory effects, likewise the restoration effect on the damaged islets of Langerhans in experimental rats. Hence, the pharmacological, biochemical, and histopathological profiles of PJ treated rats obviously indicated its helpful effects in amelioration of diabetes-associated complications.