01.12.2019 | Research article | Ausgabe 1/2019 Open Access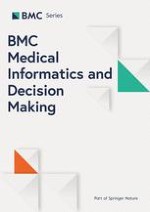 The effect of self-management education through weblogs on the quality of life of diabetic patients
Zeitschrift:
Autoren:

Amal Mohammad Rasoul, Rostam Jalali, Alireza Abdi, Nader Salari, Mehrali Rahimi, Masoud Mohammadi
Wichtige Hinweise
Publisher's Note
Springer Nature remains neutral with regard to jurisdictional claims in published maps and institutional affiliations.
Abstract
Background
Self-management education of diabetes which is one of the most important noncommunicable diseases worldwide involves facilitating knowledge, skills, and ability required for self-care in these patients. Concerning the progressive growth of use of Internet for educating patients and absence of different studies about education through use of weblogs in patients with diabetes in Iran, the present study was conducted with the aim of determining the effect of self-management education through weblogs on the quality of life of affect the patients.
Methods
This study was performed as intervention on patients referring to diabetes clinic of Talghani hospital in Kermanshah in winter 2018 and spring 2019. The samples consisted of 98 patients with diabetes chosen through available sampling and randomly assigned into study and control groups. For data collection, diabetes quality of life (DQOL) short form clinical questionnaire, Persian version, was used. The intervention involved training self-management conducted through 60 sessions via a designed weblog. The obtained information was introduced into SPSS 21, and analyzed through Mann-Whitney, t-test, and paired t-test.
Results
According to the results of this study, the mean age of the examined patients was 32.1 ± 4.9 years, where the major participants were male (
n
 = 52 in the test group, 52.5%). The results showed that after the intervention, the test and control groups were different in terms of anthropometric variables and metabolic indicators; the mean waist circumference in the test and control groups was 98.6 ± 9.8 and 101.5 ± 7.8, respectively; the mean FBS following the intervention in the test and control groups was 131.08 ± 16.04 and 238.2 ± 40, respectively; and the mean BMI postintervention in the test and control groups was obtained as 27.3 ± 3.4 and 30.1 ± 3.8 respectively, where these differences were significant according to independent t-test (
p
 < 0.05). The mean score of quality of life postintervention in the test and control groups was obtained as 56.1 and 49.9 respectively; according to Mann-Whitney test, the difference between the two groups was significant (
p
 < 0.05).
Conclusion
The results of the present study revealed the positive effect of weblog based self-management on the quality of life of patients with diabetes following the intervention. Further, reduced levels of FBS, BMI, as well as systolic and diastolic blood pressure were also observed, which could be due to increased awareness of patients about their abilities, its risks, as well as the ways to control and treat it.