01.12.2016 | Research article | Ausgabe 1/2016 Open Access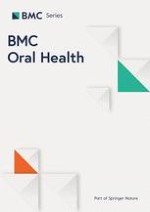 The effect of tooth brushing, irrigation, and topical tetracycline administration on the reduction of oral bacteria in mechanically ventilated patients: a preliminary study
Zeitschrift:
Autoren:

Saki Hayashida, Madoka Funahara, Motohiro Sekino, Noriko Yamaguchi, Kosuke Kosai, Souichi Yanamoto, Katsunori Yanagihara, Masahiro Umeda
Abstract
Background
One of the main causes of ventilator-associated pneumonia (VAP) is thought to be aspiration of oropharyngeal fluid containing pathogenic microorganisms. The aim of this study was to examine the effects of various oral care methods on the reduction of oral bacteria during intubation.
Methods
First, the effect of mechanical oral cleaning was investigated. The bacterial count on the tongue and in the oropharyngeal fluid was measured after tooth brushing, irrigation, and three hours after irrigation in mechanically ventilated patients at the intensive care unit (ICU).
Next, the efficacy of topical administration of tetracycline and povidone iodine on the inhibition of bacterial growth on the tongue and in the oropharyngeal fluid was examined in oral cancer patients during neck dissection.
Results
The number of bacteria in the oropharyngeal fluid was approximately 10
5
–10
6
cfu/mL before surgery, but increased to 10
8
cfu/mL after intubation. Oral care with tooth brushing and mucosal cleaning did not reduce oral bacteria, while irrigation of the oral cavity and oropharynx significantly decreased it to a level of 10
5
cfu/mL (
p
 < 0.001). However, oral bacteria increased again to almost 10
8
cfu/mL within three hours of irrigation.
Oral bacteria did not decrease by topical povidone iodine application. In contrast, 30 min after topical administration of tetracycline, the number of oral bacteria decreased to 105 cfu/mL, and remained under 106 cfu/mL throughout the entire experimental period of 150 min.
Conclusions
While the present studies are only preliminary, these results indicate that irrigation of the oral cavity and oropharynx followed by topical antibiotic administration may reduce oral bacteria in mechanically ventilated patients.