01.12.2018 | Study protocol | Ausgabe 1/2018 Open Access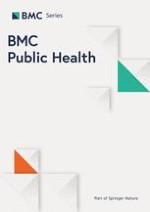 The effectiveness and safety of combining varenicline with nicotine e-cigarettes for smoking cessation in people with mental illnesses and addictions: study protocol for a randomised-controlled trial
Zeitschrift:
Autoren:

Chris Bullen, Marjolein Verbiest, Susanna Galea-Singer, Tomasz Kurdziel, George Laking, David Newcombe, Varsha Parag, Natalie Walker
Wichtige Hinweise
Electronic supplementary material
Abstract
Background
Smoking rates are higher in New Zealand (NZ) adults with mental illnesses and alcohol and other drug (AOD) addictions, compared to the overall population. Quit attempts using "gold standard" smoking cessation treatments often fail in people with these conditions, so more flexible treatment regimens that adapt to a person's responsiveness to treatment are worth investigating. The STATUS trial aims to evaluate the effectiveness and safety of combining varenicline with nicotine e-cigarettes for smoking cessation among varenicline non-responders in treatment for mental health illnesses and/or AOD addictions.
Methods
This is a pragmatic two-arm, open-label, randomised trial. Participants will be daily smokers using mental health and/or addiction services in Auckland, aged ≥18 years, motivated to quit smoking, and eligible to access varenicline through the NZ special authority process. After 2 weeks of using varenicline plus behavioural support, participants who have not reduced their daily smoking by ≥50% will be randomised (1:1) to either 10 weeks of continued varenicline use or 10 weeks of varenicline plus an 18 mg/mL nicotine e-cigarette. All participants will receive weekly withdrawal-orientated behavioural support calls for 6 weeks post-randomisation. The primary outcome is self-reported biochemically-verified (exhaled carbon monoxide) continuous abstinence at 24 weeks post-randomisation. Secondary outcomes, measured at six, 12 and 24 weeks post-randomisation include: self-reported continuous abstinence, 7-day point prevalence abstinence, smoking reduction, time to relapse, cross-over, use of other smoking cessation support, serious adverse events, treatment adherence, compliance, acceptability, dual use, continuation of treatment use, mental illness symptoms and AOD use, health-related quality of life, and cost-analysis. A sample size of 338 will confer 80% power (
p
 = 0.05) to detect a 15% absolute difference between the varenicline alone and varenicline plus e-cigarette groups.
Discussion
People with mental illness and/or AOD addictions are just as motivated as others to quit smoking, but are less likely to succeed. Adapting smoking cessation medication after a lack of responsiveness in the first 2 weeks of initial treatment in this priority population by adding a nicotine e-cigarette may be one way to increase long-term quit rates.