01.12.2018 | Study protocol | Ausgabe 1/2018 Open Access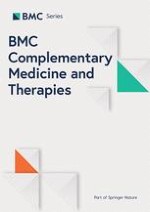 The effects of green cardamom supplementation on blood glucose, lipids profile, oxidative stress, sirtuin-1 and irisin in type 2 diabetic patients: a study protocol for a randomized placebo-controlled clinical trial
Zeitschrift:
Autoren:

Mohadeseh Aghasi, Shohreh Ghazi-Zahedi, Fariba Koohdani, Fereydoun Siassi, Ensieh Nasli-Esfahani, Ali Keshavarz, Mostafa Qorbani, Hoorieh Khoshamal, Asma Salari-Moghaddam, Gity Sotoudeh
Abstract
Background
It has been suggested that the antioxidant, anti-inflammatory and hypolipidemic activities of cardamom may improve diabetes. However, the effect of this spice has not been investigated in diabetic subjects. This study was planned to determine the effects of green cardamom on blood glucose, lipids and oxidative stress status in type 2 diabetic patients.
Methods/design
Eighty overweight or obese patients with type 2 diabetes will be selected. They will be randomly assigned to receive 3 g/d green cardamom or placebo for 10 weeks. The socio demographic, physical activity and 24-h food recall questionnaires will be collected for each subject. Weight, height and waist circumference will be measured. Determination of blood glucose, lipid profile, and oxidative stress biomarkers including serum levels of total antioxidant capacity (TAC), malondialdehyde (MDA), and glutathione peroxidase (GPx) and superoxide dismutase (SOD) in red blood cells will be performed. The homeostasis model assessment-estimated insulin resistance
(
HOMA
-
IR
)
index and the quantitative insulin-sensitivity check index (QUICKI) will be calculated. Also, serum levels of irisin, and Sirtuin1 (SIRT1) will be measured.
Discussion
This trial will be the first study to explore the effects of green cardamom supplementation on glycemic control, lipid profile and oxidative stress in patients with type 2 diabetes mellitus. The results from this trial will provide evidence on the efficacy of green cardamom in type 2 diabetes mellitus.
Trial registration number