01.12.2017 | Research article | Ausgabe 1/2017 Open Access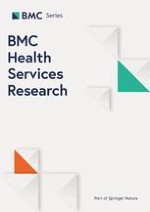 The effects of patients initiated aggression on Chinese medical students' career planning
Zeitschrift:
Autoren:

Zhonghui Xie, Jing Li, Yuhua Chen, Kaijun Cui
Abstract
Background
Patient initiated aggression is common among Chinese health-care workers, reaching over 10,000 incidents annually (Jinyang web.
http://​6d.​dxy.​cn/​article/​55497
. 2013), and the tense doctor-patient relationship generates stress among medical students. Because of the paucity of data (few surveys pay attention to the effects of violence perpetrated by patients on medical students), this study aimed to characterize patient initiated aggression against medical students.
Methods
In this cross-sectional survey conducted at a medical school in West China in 2015, 157 medical students completed a self-administered questionnaire and the Short Form-36, which assesses quality of life. The associations between patient initiated aggression exposure and medical students' career planning or quality of life were assessed using a chi-square test.
Results
Of the 157 medical students, 48 (30.6%) reported having suffered patient initiated aggression at least once during the previous year in the form of mental abuse (20.4%), offensive threat (14.6%), physical violence (8.3%), sexual harassment (verbal: 8.3% or physical: 1.6%), and extreme violence (physical violence leading to surgical treatment or hospitalization) (0.6%). Insufficient communication was the primary reason cited (27.2%). Emotional attack (mental abuse and offensive threat) occurrence differed among age groups (χ
2
 = 9.786,
P
 = 0.020) and was ubiquitous among those aged >30 years old. Women were more likely than men to suffer physical violence (χ
2
 = 6.796,
P
 = 0.009). Patient initiated aggression was not significantly associated with medical students' career planning or quality of life.
Conclusions
In this study, patient initiated aggression, albeit common, as in the rest of China, did not appear to be associated with medical students' career planning or quality of life. However, the characteristics described can inform policymaking and the design of programs to minimize patient initiated aggression occurrence.