01.12.2017 | Research | Ausgabe 1/2017 Open Access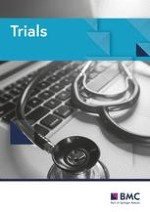 The feasibility of the Prostate cancer: Evidence of Exercise and Nutrition Trial (PrEvENT) dietary and physical activity modifications: a qualitative study
Zeitschrift:
Autoren:

Ellie Shingler, Lucy Hackshaw-McGeagh, Luke Robles, Raj Persad, Anthony Koupparis, Edward Rowe, Constance Shiridzinomwa, Amit Bahl, Richard M. Martin, J. Athene Lane
Wichtige Hinweise
Electronic supplementary material
The online version of this article (doi:
10.​1186/​s13063-017-1828-4
) contains supplementary material, which is available to authorized users.
Abbreviation
PrEvENT
Prostate Cancer: Evidence of Exercise and Nutrition Trial
Background
Owing to the increased early detection of latent and slow-growing tumours in prostate cancer, the number of men living with this disease has increased over recent years [
1
]. This has led to an interest in lifestyle modifications that can be used for the tertiary prevention of morbidity and mortality due to prostate cancer and the associated treatments [
2
].
There is a growing body of evidence suggesting the potentially protective effect of some nutrients and food items on prostate cancer, such as legumes and fruit and vegetables containing lycopene, owing to their antioxidant qualities [
3
,
4
]. Other dietary aspects, such as increased meat and dairy consumption, are considered potential risk factors [
5
]. Similarly, physical activity interventions, such as brisk walking and endurance training, have been shown to be associated with a reduced risk of disease progression [
6
]. Physical activity may reduce the risk of prostate cancer progression through reduction of adiposity and inflammation, as well as through changes in sex and metabolic hormones [
7
]. Physical activity has also been found to improve quality of life in cancer survivors, including those with prostate cancer [
8
] but, within the UK, is currently only recommended by the National Institute for Health and Care Excellence guidelines for men experiencing fatigue as an adverse effect of prostate cancer hormone therapy treatment [
9
]. The World Cancer Research Fund estimates that 9% of advanced prostate cancer cases are preventable through modification of lifestyle behaviours: this would account for 940 cases each year in the UK [
10
].
The Prostate cancer Evidence of Exercise and Nutrition Trial (PrEvENT) is a feasibility study in men undergoing radical prostatectomy as treatment for localized prostate cancer. It explores the feasibility of conducting a cohort study and nested randomized controlled trial of diet and physical activity modification to investigate the effect on disease recurrence and progression.
For behavioural change interventions to be successful at improving diet and physical activity levels, the interventions must be deemed acceptable by the participants. Interventions not found to be acceptable will be less likely to have successful implementation or long-term beneficial outcomes [
11
]. The aim of this qualitative phase of the trial was to explore the attitudes and views of men about the acceptability of the diet and physical activity interventions, as well as the tolerability and ease of use of the data collection tools. The analysis therefore focuses on the feasibility of the trial and whether any changes should be considered for future behavioural change trials in prostate cancer survivors.
Methods
Results
A total of 25 participants were approached, of whom 17 (68%) agreed to participate. Reasons given for not consenting were: did not have time on the day of the clinic (
n
 = 3), interviewer was not available on the day of the clinic (
n
 = 2) and patient was too unwell (
n
 = 1). No reason was given by two trial participants.
Three overarching themes were identified from the analysis: (1) intervention acceptability; (2) acceptability of the data collection methods and (3) trial logistics. A schematic of the themes and sub-themes identified is given in Fig.
2
. The findings within each of these themes are discussed in detail next.
×
Intervention acceptability
Uptake of interventions
In general, men suggested that the diet and physical activity interventions were easy to accommodate and did not infringe too much on their daily activity.
I found it fairly easy… In the main, I find that I manage to eat sufficient – more often than not I manage to eat five portions of fruit and vegetables a day. – 13, Diet
Additionally, it was suggested that the lifestyle change had become part of the daily routine or the new norm by eight of the participants; this can be seen across each of the active intervention arms.
I think after you've established a routine with it, it becomes very easy. – 03, Lycopene
Well, that's the important thing with these sorts of activity, is trying to build it into your routine. – 09, Brisk walking
Men reported that one of the reasons they took part in the research initially was because the interventions were deemed 'easy' to do and that it was a simple way to contribute to prostate cancer research.
Really, if it helps people understand what goes on… It didn't require me to do very much. I could take part and I could take part usefully without having to do some massive change in lifestyle or whatever. It seemed worth doing. – 10, Brisk walking
Diet and physical activity preferences
Although the participants stated a willingness to comply with all intervention arms prior to being randomized, at interview some expressed a preference over what kind of dietary and physical activity changes they would have liked to have made or would continue with following completion of the trial.
For example, men expressed mixed views over their preference to obtaining nutrients such as lycopene through supplementation. Some felt that taking a supplement was an easier option:
I think I would probably struggle because I am not a great fruit eater… The (lycopene) tablets were fine. I get no trouble with tablets. – 08, Lycopene & walking

The lycopene was absolutely… You know, it's taking a tablet. That's absolutely fine… As far as taking any natural product, you know, providing it is a natural product, it's there in nature anyway. – 05, Lycopene & walking
In contrast, other participants viewed dietary intake as natural but not supplementation:
I did say I would (take the supplement), but I would much prefer to have got it naturally.– 06, Brisk Walking
Of the six men randomized to the plant-based diet, four suggested that they found dairy-free milk substitutes such as soy and almond milk acceptable alternatives to dairy milk. Additionally, three also stated that they found dairy-free milk to be less palatable when added to tea and coffee.
I'd gone onto soya milk, but then, I just stopped it altogether… It just doesn't make a nice cup of tea. – 02, Diet
With regards to the physical activity arm, three of the ten men taking part in a brisk walking arm suggested that they preferred cycling to walking and that this was something they did alongside the walking intervention:
I'm not a walker. I'm more of a cyclist, so it was a change of… well, I'd have to say, 'Lifestyle', but a change of leisure time, really. – 10, Brisk walking
In addition, two men from the physical activity control arms advised that cycling was something they had done in the past.
Acceptability of diet and physical activity measures
Dietary self-report measures
Men, in general, felt that they were able to complete the food frequency questionnaires successfully, although some voiced difficulties about giving representative answers about their food intake:
Yes, a lot of it was about the food and that sort of thing, and, yes, just, sort of, trying to work out what to put was quite difficult. I mean, how many times do I eat beef in a month… and, you know, and with different vegetables? Yes, I don't know how accurate it was, but I think I tried to be as objective and as accurate as I could. – 09, Brisk walking
A number of participants found it difficult to work out exactly what classified as a portion size within the plant-based diet arms.
It was also a bit confusing about the portion size of those vegetables and that sort of thing… I think, for blokes, it's a bit, 'A portion is a portion.' You know, no matter. – 02, Diet
Recurring references were made to having a wife or partner help confirm how many portions they had consumed, indicating the important role partners often play in dietary provision.
I sat down with my wife actually and she could remember we had carrots twice a week or whatever. I needed a bit of help on that because you can't always remember. – 14, Lycopene & walking

Some of the portions that I put down, you know; my wife went through it after me and she said, 'That's rubbish you've put down there,' and it was. – 16, Diet & walking
In contrast to this, one participant who lived alone felt he was able to answer the questions accurately, owing to the control he had over his own food preparation.
Because I live on my own, I do the shopping, obviously, and the cooking. So, I more or less know exactly what I'm eating or shopping. – 15, Lycopene
Physical activity monitoring
Most felt that they were able to wear the physical activity monitors provided and record their daily steps. Two participants even stated that they found the monitors to be useful motivational tools and were purchasing their own at the end of the trial so that they could continue to monitor their daily steps:
Respondent: And I can maybe buy myself a baby pedometer to play with, you know… I was shedding tears giving away my… (Laughter)

Interviewer: (Laughter) You bonded with it.

Respondent: Yes, that's right. – 03, Lycopene
Some also expressed an interest in monitors that could measure more than just steps and could provide further information, such as calories burned.
For some, the data monitoring provided the opportunity for self-reflection and also acted as a motivational tool.
Even the log was not so bad because it was slightly reflective, so I could go, 'Oh, what have I been doing today?' – 07, Diet & walking

I got into the habit of doing it [the daily monitoring], yes, because that was part of the incentive to, sort of, or the drive to make me do it. – 09, Brisk walking
However, ten participants also reported that the pedometers could, at times, be a 'nuisance' or 'irritating' to wear. The most common issue reported was that the pedometers came unclipped from trousers or belts as they were easily knocked off, which resulted in their loss or breakage.
Because every now and then, you're knocking against something, and it comes off. And a couple of times, I thought, 'Oh God, I've lost it.' It was in the car, or somewhere. – 04, Brisk walking
Trial logistics
Duration of intervention
Opinions were divided as to whether the men would have been able to continue with the trial for a further 6 months if the study had been extended to a year-long intervention. Some felt that, as they were in the routine of monitoring their daily activities, they would have been able to continue.
It becomes so much a part of your routine that you just accept it, you know? – 03, Lycopene
Others expressed concern that it would have been too long to continue for.
I think it would become a bit of a chore, doing it for a year, just the recording. – 09, Brisk walking
This distinction between being able to continue with the intervention but not the monitoring was made by other participants in other trial arms.
I have to say, when I got to the end of the 6 months. I thought, 'I haven't got to fill that form out every day and I haven't got to record this and record that,'… I'm still carrying on doing it [changes to diet and walking] but of course not recording it is the… beauty as I see it. – 16, Diet & walking
Timing of approaching patients
When asked whether starting the intervention 6 weeks after surgery had worked for them, most indicated that the timing had been acceptable. Some also suggested that they had already started trying to increase their physical activity at this point, indicating that the trial fitted in well with their own readiness to become more active.
I had already started doing – you know, to do as much as I could anyway, because I'd been told by the surgeon to do that. – 04, Brisk walking

So I think, you know, 4 to 6 weeks [after surgery] is probably a good time to start. In fact, I did start to get active anyway. I think I went for a swim, just a short one, after about 4½ weeks. – 09, Brisk walking
A few referred to needing to wait for the catheter to come out, at 2 weeks after surgery:
I would say it would be only after you had the catheter thing out… because walking with that in is not fun. – 04, Brisk walking
Motivational reminders
Participants expressed opposing views about the delivery of the 'motivational reminders' that formed part of the intervention. Some men felt that it was not required, although most admitted they could see why it was done:
I think probably that, on balance, it's probably a good thing to do. Did it help me? Probably not, because I was, sort of, fairly enthusiastic about keeping that going anyway. – 09, Brisk walking

So I mean, I think probably I didn't need the calls… So in that sense they were slightly irritating, but I completely understand why you would do it in general. – 04, Brisk walking

For others, the additional contact, particularly with the research nurse was a positive experience:

It just made me feel like you were appreciating my involvement really and they were keeping in touch all the time as to what was going on, sort of thing. You know, I wasn't just away from the people who were doing the research, that I was involved in it.

–

15, Lycopene
Discussion
Participants were predominantly positive with regards to the acceptability of both the nutrition and physical activity interventions, with men indicating that they felt enabled to make the changes requested and to sustain them following completion of the trial. No difference was found in relation to acceptability between those randomized to a single intervention and those randomized to both a physical activity and dietary intervention. The data shows a common level of satisfaction among participants across all interventions, both in combination and on their own, indicating the acceptability of implementing multi-faceted lifestyle interventions in this group. These results, combined with the low dropout rate from the full trial (data not yet published), indicate a high acceptability of the interventions within this patient group.
The variability in responses to duration of intervention combined with the opinions that the data monitoring might have been difficult to continue with for a year's period may indicate that an alternative type of follow-up is required should the trial be rolled out to a 12 month intervention. For example, daily monitoring could cease at 6 months with a further questionnaire and 1 week physical monitor activity data collection occurring at the 9 or 12 month follow-up time points. Alternatively, a less user-intensive method of self-monitoring could be explored through further feasibility work, such as providing the option to use electronic resources as opposed to the paper forms used in the current study.
Preferences made by some men to the type of physical activity they do, particularly to cycling, highlighted the importance of considering a choice of exercise regime or a more varied regime for future studies in this population. This is further consolidated when triangulated with the physical activity questionnaire data as, at baseline, 12.5% of participants reported having cycled for pleasure in the previous 4 weeks and 32% reported completing conditioning exercises on a bike or rowing machine (data not yet published).
Conclusions
This research provides insight into the opinions and experiences of the acceptability of PrEvENT from the participants themselves. When taken into account with the low drop out and high adherence levels of the trial, it suggests high acceptability of the intervention in this population.
A number of factors have been identified for consideration in future behavioural change interventions in male cancer survivors. These include improved fruit and vegetable portion counselling, inclusion of wives or partners in dietary interventions, and more acceptable pedometers, as well as increased utilization of wearable physical activity monitors as part of the intervention and, finally, increasing the options for exercise type within physical activity interventions. Consideration of these recommendations should further improve the acceptability of nutrition and physical activity interventions in men receiving treatment for prostate, and other, cancer. As improving acceptability of physical activity and nutrition interventions is important for successful implementation of trials, these findings should be considered for the design and implementation of behavioural change trials in prostate, and other, cancer survivors.
Acknowledgements
The authors would like to thank all study participants for taking part in the qualitative interviews.
Funding
PrEvENT was funded by the National Institute for Health Research Bristol Nutritional Biomedical Research Unit based at University Hospitals Bristol National Health Service Foundation Trust and the University of Bristol. The views expressed are those of the authors and not necessarily those of the National Health Service, the National Institute for Health Research, or the Department of Health.
Availability of data and materials
Not applicable – supporting data consists of identifiable participant interview data and is therefore not appropriate for data sharing.
Authors' contributions
LHM and ES collected the data. ES, LHM and LR analyzed the data and wrote the manuscript. LHM, JAL, RMM, RP and AB conceived the study, reviewed the article and critically revised the manuscript. RP, AK, ER, CS and AB conducted the study conduct and critically revised the manuscript. All authors read and approved the final manuscript.
Competing interests
The authors declare that they have no competing interests.
Consent for publication
Not applicable – no individual person's data has been included in this manuscript.
Ethics approval and consent to participate
PrEvENT received Research Ethics Committee approval from the National Research Ethics Service Committee South West – Cornwall & Plymouth on 8 April 2014 (REC ref 14/SW/0056). All participants provided written informed consent; additional oral consent was obtained from those taking part in the telephone interviews; a participant information sheet and consent form had previously been sent to these participants.
Open Access
This article is distributed under the terms of the Creative Commons Attribution 4.0 International License (
http://​creativecommons.​org/​licenses/​by/​4.​0/​
), which permits unrestricted use, distribution, and reproduction in any medium, provided you give appropriate credit to the original author(s) and the source, provide a link to the Creative Commons license, and indicate if changes were made. The Creative Commons Public Domain Dedication waiver (
http://​creativecommons.​org/​publicdomain/​zero/​1.​0/​
) applies to the data made available in this article, unless otherwise stated.