01.12.2018 | Research article | Ausgabe 1/2018 Open Access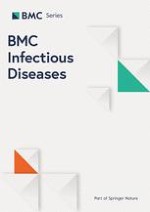 The global switch from trivalent oral polio vaccine (tOPV) to bivalent oral polio vaccine (bOPV): facts, experiences and lessons learned from the south-south zone; Nigeria, April 2016
Zeitschrift:
Autoren:

Bassey Enya Bassey, Fiona Braka, Rui Gama Vaz, William Komakech, Sylvester Toritseju Maleghemi, Richard Koko, Thompson Igbu, Faith Ireye, Sylvester Agwai, Godwin Ubong Akpan, Sisay Gashu Tegegne, Abdul-Aziz Garba Mohammed, Angela Okocha-Ejeko
Abstract
Background
The globally synchronized switch from trivalent Oral Polio Vaccine (tOPV) to bivalent Oral Polio Vaccine (bOPV) took place in Nigeria on April 18th 2016. The country is divided into six geopolitical zones. This study reports the experiences and lessons learned from the switch process in the six states that make up Nigeria's south-south geopolitical zone.
Methods
This was a descriptive retrospective review of Nigeria's switch plan and structures used for implementing the tOPV-bOPV switch in the south-south zone. Nigeria's National Polio Emergency Operation Centre (NPEOC) protocols, global guidelines and reports from switch supervisors during the switch were used to provide background information for this study. Quantitative data were derived from reviewing switch monitoring and validation documents as submitted to the NPEOC
Results
The switch process took place in all 3078 Health Facilities (HFs) and 123 Local Government Areas (LGAs) that make up the six states in the zone. A total of $139,430 was used for this process. The 'healthcare personnel' component received the highest budgetary allocation (59%) followed by the 'logistics' component (18%).
Akwa Ibom state was allocated the highest number of healthcare personnel and hence received the most budgetary allocation compared to the six states (total healthcare personnel = 458, total budgetary allocation = $17,428).
Validation of the switch process revealed that eight HFs in Bayelsa, Cross-River, Edo and Rivers states still possessed tOPV in cold-chain while six HFs in Cross-River and Rivers states had tOPV out of cold-chain but without the 'do not use' sticker.
Akwa-Ibom was the only state in the zone to have bOPV and Inactivated Polio Vaccine (IPV) available in all its HFs monitored.
Conclusion
The Nigerian tOPV-bOPV switch was successful. For future Oral Polio Vaccine (OPV) withdrawals, implementation of the switch plan would be more feasible with an earlier dissemination of funds from global donor organizations, which would greatly aid timely planning and preparations. Increased budgetary allocation to the 'logistics' component to accommodate unexpected hikes in transportation prices and the general inefficiencies with power supply in the country is also advised.