01.12.2018 | Research | Ausgabe 1/2018 Open Access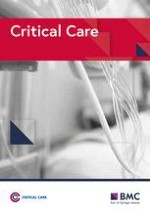 The glucocorticoid receptor and cortisol levels in pediatric septic shock
Zeitschrift:
Autoren:

Matthew N. Alder, Amy M. Opoka, Hector R. Wong
Wichtige Hinweise
Electronic supplementary material
Abbreviations
ACTH
Adrenocorticotropic hormone
MFI
Mean fluorescence intensity
PICU
Pediatric intensive care unit
PRISM
Pediatric risk of mortality
SIRS
Systemic inflammatory response syndrome
Background
Methods
Prospective enrollment of study subjects and data collection
The institutional review board of Cincinnati Children's Hospital Medical Center approved the protocol for the prospective collection of human blood samples and clinical data. Patients not older than 18 years of age admitted to the pediatric intensive care unit (PICU) and meeting pediatric-specific consensus criteria for systemic inflammatory response syndrome (SIRS), sepsis, or septic shock were eligible for enrollment. There were no exclusion criteria for enrollment. Legal guardians were approached for informed consent prior to data or sample collection. For control samples, children presenting for elective hernia repair were approached for willingness to donate blood at the time of intravenous catheter placement. All control subjects were screened to ensure good health and no febrile illness, corticosteroids, or anti-inflammatory medication in the prior two weeks.
"Day 1" samples were obtained within the first 24 hours of meeting criteria for SIRS, sepsis, or septic shock in the PICU; for most samples, this was at presentation to the PICU. "Day 3" samples were obtained 48 hours later. While patients were in the PICU, clinical and laboratory data were collected. Evidence for organ failure was tracked for up to 7 days by using previously published criteria [
19
], except for mortality, which was tracked for 28 days after enrollment. Illness severity was estimated by using the Pediatric Risk of Mortality (PRISM) score, which is based on laboratory values and clinical variables at the time of enrollment.
Flow cytometry
Whole blood samples were stained in accordance with standard protocols used for intracellular staining of cytosolic proteins. Briefly, blood samples underwent red cell lysis using ACK buffer (Thermo Fisher, Waltham, MA, USA) followed by washing. Cells were blocked with 10% human serum in flow buffer—phosphate-buffered saline (PBS) with 1% bovine serum albumin (BSA)—and surface-stained with CD3, CD14, and CD66b (Becton Dickinson, Franklin Lakes, NJ, USA). After surface stain, cells were washed and fixed with 2% paraformaldehyde. Cells were washed and permeabilized with intracellular cytokine staining buffer (ICCS Buffer-10 mM HEPES, 0.1% BSA, 0.1% saponin, 0.1% Azide in PBS). Cells were again blocked with 10% human serum and followed by staining for intracellular GCR alpha (Abcam, Cambridge, UK). Stained cells were analyzed on a Canto II flow cytometer (Becton Dickinson). To ensure comparable mean fluorescence intensity (MFI) for samples collected over a long period of time, each time a sample was run, Rainbow Calibration Particles (Becton Dickinson) were used to establish consistent voltage settings.
Serum cortisol measurement
Cortisol levels were measured from serum samples in the hospital's clinical lab by using the Access Cortisol Assay (Beckman Coulter, Brea, CA, USA) on the Access 2 immunoanalyzer.
Statistical analysis
Statistical procedures used SigmaStat Software (Systat Software, Inc., San Jose, CA, USA). Comparisons between groups used the Mann–Whitney
U
test, rank sum test, chi-squared test, or Fisher's exact test, as appropriate. The association between GCR alpha expression and serum cortisol concentrations was evaluated by using linear regression and all available day 1 and day 3 paired data. The association between GCR alpha expression and outcome was modeled by using multivariable regression, adjusting for illness severity, exposure to corticosteroids, age, and comorbidity. The primary outcome variable for the regression procedures was a complicated course, defined as the persistence of two or more organ failures at day 7 of septic shock or 28-day mortality. Since this was an exploratory study,
a priori
we planned to extend our initial analysis, guided by the findings. For ease of reference, we describe exploratory analyses in the Results section.
Results
Discussion
Conclusions
We have shown differential expression of two of the major glucocorticoid signaling molecules—cortisol and GCR alpha—in critically ill children. The finding of low expression of GCR in patients with a complicated course matches previous studies showing that patients with downregulation of this axis have worse outcomes. These studies may account for why the ACTH stimulation test alone does not explain which patients will benefit from corticosteroids as the ability to generate an appropriate level of cortisol during stress also requires a receptor for the cortisol to have an effect. Some patients with low GCR expression already have high serum cortisol, calling into question whether exogenous corticosteroids will be of any benefit to this group of patients. On the other hand, there are patients with high GCR expression but low cortisol who may very well benefit from additional corticosteroids. Future studies will need to look at GCR expression in specific diseases that have more consistently shown benefit from treatment with corticosteroids, such as dengue fever. The ultimate answer may not come until we are able to study these subgroups of patients in a clinical trial. As momentum builds for a randomized pediatric trial testing the role of corticosteroids in septic shock, perhaps evaluating intracellular expression of GCR would be beneficial.
Acknowledgments
We thank Erin Frank, Kelli Howard, Toni Yunger, and Laura Benken for obtaining samples and families' consent and the Cincinnati Children's Hospital Research Flow Cytometry Core for assistance.
Funding
Funding was provided by the National Institute of General Medical Sciences (grants MNA K08GM124298, HRW R35GM126943, and R01GM108025).
Availability of data and materials
The datasets used or analyzed (or both) during the current study are available from the corresponding author on reasonable request.
Ethics approval and consent to participate
The institutional review board at Cincinnati Children's Hospital reviewed and approved the study protocol. Biological samples and clinical data were gathered after signed informed consent by the parents or legal guardians of the study subjects was obtained.
Consent for publication
We consent for publication in
Critical Care.
Competing interests
The authors declare that they have no competing interests.
Publisher's Note
Springer Nature remains neutral with regard to jurisdictional claims in published maps and institutional affiliations.
Open Access
This article is distributed under the terms of the Creative Commons Attribution 4.0 International License (
http://​creativecommons.​org/​licenses/​by/​4.​0/​
), which permits unrestricted use, distribution, and reproduction in any medium, provided you give appropriate credit to the original author(s) and the source, provide a link to the Creative Commons license, and indicate if changes were made. The Creative Commons Public Domain Dedication waiver (
http://​creativecommons.​org/​publicdomain/​zero/​1.​0/​
) applies to the data made available in this article, unless otherwise stated.