01.12.2015 | Research article | Ausgabe 1/2015 Open Access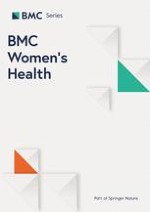 The impact of previous ovarian surgery on ovarian reserve in patients with endometriosis
Zeitschrift:
Autoren:

Hsin-Ju Chiang, Pin-Yao Lin, Fu-Jen Huang, Fu-Tsai Kung, Yu-Ju Lin, Pei-Hsun Sung, Kuo-Chung Lan
Wichtige Hinweise
Competing interests
The authors declare that they have no competing interests.
Authors' contributions
HJC participated in the design of the study, data acquisition, and drafting the manuscript. PYL, FJH, FTK, and YJL were responsible for the laboratory assay and troubleshooting. PHS participated in data analysis and interpretation. KCL conceived of the study, participated in its design and coordination. All authors read and approved the final manuscript.
Abstract
Background
To investigate the impact of previous ovarian surgery on ovarian reserve in patients with endometriosis.
Methods
A total of 829 female patients were recruited. Their medical records were reviewed retrospectively. Patients who had diagnoses of endometriosis or endometrioma were defined as the endometriosis group, and those without endometriosis were as the control group. We further divided these patients into four groups according to whether they had received ovarian surgeries before. Group 1: control group without previous surgery; Group 2: control group with previous surgery; Group 3: endometriosis group without previous surgery; Group 4: endometriosis group with previous surgery. The subgroups with endometrioma or not and different operative procedures were also analyzed. The parameters for comparison included age, body mass index, serum estradiol, follicle-stimulating hormone, luteinizing hormone, cancer antigen 125, and anti-Müllerian hormone (AMH) level.
Results
The level of serum AMH was highest in group 1 and lowest in group 4. The decline was significant between group 1 and group 4 (
p
 < 0.05). The serum AMH level was lower in group 4 than in group 3 but no significant difference. Serum estradiol level was significantly higher in group 3 than in group 2 (
p
 < 0.05). Cancer antigen 125 levels were both significantly higher in group 3 and group 4 as compared with group 1 and group 2 (
p
 < 0.05).
Conclusions
Performing repeated ovarian surgery in patients with recurrent endometriosis needs careful consideration and adequate patient counselling because of the predictable deteriorating ovarian reserve.