01.12.2018 | Research | Ausgabe 1/2018 Open Access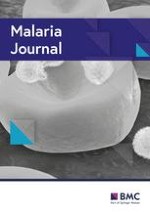 The importance of morphological identification of African anopheline mosquitoes (Diptera: Culicidae) for malaria control programmes
Zeitschrift:
Autoren:

Erica Erlank, Lizette L. Koekemoer, Maureen Coetzee
Abstract
Background
The correct identification of disease vectors is the first step towards implementing an effective control programme. Traditionally, for malaria control, this was based on the morphological differences observed in the adults and larvae between different mosquito species. However, the discovery of species complexes meant that genetic tools were needed to separate the sibling species and today there are standard molecular techniques that are used to identify the two major malaria vector groups of mosquitoes. On the assumption that species-diagnostic DNA polymerase chain reaction (PCR) assays are highly species-specific, experiments were conducted to investigate what would happen if non-vector species were randomly included in the molecular assays.
Methods
Morphological keys for the Afrotropical Anophelinae were used to provide the a priori identifications. All mosquito specimens were then subjected to the standard PCR assays for members of the
Anopheles gambiae
complex and
Anopheles funestus
group.
Results
One hundred and fifty mosquitoes belonging to 11 morphological species were processed. Three species (
Anopheles pretoriensis
,
Anopheles rufipes
and
Anopheles rhodesiensis
) amplified members of the
An. funestus
group and four species (
An. pretoriensis, An. rufipes, Anopheles listeri
and
Anopheles squamosus
) amplified members of the
An. gambiae
complex.
Conclusions
Morphological identification of mosquitoes prior to PCR assays not only saves time and money in the laboratory, but also ensures that data received by malaria vector control programmes are useful for targeting the major vectors.