22.02.2018 | Original Article | Ausgabe 3/2018 Open Access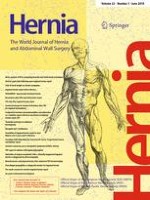 The influence of different sterilization types on mosquito net mesh characteristics in groin hernia repair
Zeitschrift:
Autoren:

K. Mitura, S. Kozieł
Abstract
Background
In low-resource countries, a suture repair is still in common use due to the limited access to commercial mesh implants. The search for less expensive alternatives to the synthetic meshes has led to using mosquito nets. Sterilized mosquito net appears to be a low-cost and commonly available product that closely resembles commercially available meshes. However, the extent to which sterilization alters the structure of mosquito nets is still unknown. The aim of this research was to assess the effects of different sterilization types on physico-mechanical properties of mosquito nets.
Materials and methods
Nine different polymers were analyzed (six mosquito nets from low-resource countries, one European net, and two commercial meshes). The analyzed parameters included: polymer type, net surface area, fiber diameter, net thickness, mesh weight, pore size, tensile strength, and tear force. The measurements were taken before sterilization, after sterilization at 121 and at 134 °C.
Results
Sterilization altered net surface and pore size, but did not significantly alter the single fiber diameter, weave of filaments, or net thickness. Steam sterilization did not affect the tensile strength or tear force.
Conclusions
The reduction of the mosquito net surface area by more than 40% due to sterilization at 121 °C, results in a loss of macroporous structure, turning the mesh into hard, shrunken, non-pliable masses. Sterilization at 134 °C causes some mosquito nets to melt and completely destroys their porous structure. Maximum pressure in the abdominal cavity is higher than the tensile strength and tear force of some locally available mosquito nets; therefore, these nets should not be used.