01.12.2015 | Study protocol | Ausgabe 1/2015 Open Access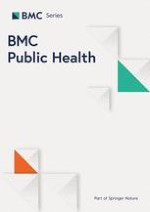 The iTreAD project: a study protocol for a randomised controlled clinical trial of online treatment and social networking for binge drinking and depression in young people
Zeitschrift:
Autoren:

F. J. Kay-Lambkin, A. L. Baker, J. Geddes, S. A. Hunt, K. L. Woodcock, M. Teesson, C. Oldmeadow, T. J. Lewin, B. M. Bewick, K. Brady, B. Spring, M. Deady, E. Barrett, L. Thornton
Wichtige Hinweise
Competing interests
Frances Kay-Lambkin's previous work is the subject of publishing contracts with multiple companies, including CCBT Ltd in the EU, Magelan, multiple BCBSs and Cobalt Therapeutics LLC in the US, as well as the NHS in the UK. Although she has received no remuneration to date, she may receive royalties in the future. She has not received any equity or payments related to the work discussed in the manuscript. Bridgette Bewick, as keynote speaker/expert advisor, has received reimbursement of travel expenses and/or time from Anheuser-Busch, Noctis, and the International Centre for Alcohol Polices. BMB has been a recipient of a research grant provided by the European Research Advisory Board (ERAB). BMB is currently a recipient of a research grant provided by the International Alliance for Responsible Drinking.
Authors' contributions
FK-L conceived of the study, led the grant application, and gained ethics approval for the lead site of the trial through the University of New South Wales Human Research Ethics Committee. AB, MT, KB, BS, MD, and LT provided input into the study design, grant application, and recruitment and treatment strategies utilised in the study. JG, SH, KW, BB, and EB provided input into the recruitment and treatment protocols, assessment measures, and project methods. CO and TJL led the statistical planning for the study. All authors contributed to the manuscript preparation, and approved the final manuscript for submission.
Abstract
Background
Depression and binge drinking behaviours are common clinical problems, which cause substantial functional, economic and health impacts. These conditions peak in young adulthood, and commonly co-occur. Comorbid depression and binge drinking are undertreated in young people, who are reluctant to seek help via traditional pathways to care. The iTreAD project (internet Treatment for Alcohol and Depression) aims to provide and evaluate internet-delivered monitoring and treatment programs for young people with depression and binge drinking concerns.
Methods
Three hundred sixty nine participants will be recruited to the trial, and will be aged 18–30 years will be eligible for the study if they report current symptoms of depression (score 5 or more on the depression subscale of the Depression Anxiety Stress Scale) and concurrent binge drinking practices (5 or more standard drinks at least twice in the prior month). Following screening and online baseline assessment, participants are randomised to: (a) online monthly self-assessments, (b) online monthly self-assessments + 12-months of access to a 4 week online automated cognitive behaviour therapy program for binge drinking and depression (DEAL); or (c) online monthly assessment + DEAL + 12-months of access to a social networking site (Breathing Space). Independent, blind follow-up assessments occur at 26, 39, 52 and 64-weeks post-baseline.
Discussion
The iTreAD project is the first randomised controlled trial combining online cognitive behaviour therapy, social networking and online monitoring for young people reporting concerns with depression and binge drinking. These treatments represent low-cost, wide-reach youth-appropriate treatment, which will have significantly public health implications for service design, delivery and health policy for this important age group.
Trial registration
Australian and New Zealand Clinical Trials Registry
ACTRN12614000310​662
. Date registered 24 March 2014.