01.12.2017 | Research article | Ausgabe 1/2017 Open Access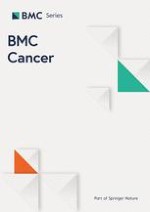 The marine triterpene glycoside frondoside A induces p53-independent apoptosis and inhibits autophagy in urothelial carcinoma cells
Zeitschrift:
Autoren:

Sergey A. Dyshlovoy, Ramin Madanchi, Jessica Hauschild, Katharina Otte, Winfried H. Alsdorf, Udo Schumacher, Vladimir I. Kalinin, Alexandra S. Silchenko, Sergey A. Avilov, Friedemann Honecker, Valentin A. Stonik, Carsten Bokemeyer, Gunhild von Amsberg
Wichtige Hinweise
Electronic supplementary material
The online version of this article (doi:
10.​1186/​s12885-017-3085-z
) contains supplementary material, which is available to authorized users.
Background
In this study we examined the effect of the triterpene glycoside FrA in human UC cells bearing either wild-type or mutant p53. We explored the relevance of p53 for the anti-cancer effect of the marine natural compound, as well as the effect of FrA on autophagy in UC cells.
Methods
Reagents and antibodies
Cell lines and culture conditions
The human urothelial cancer cell lines RT4 (p53 wild type), HT-1197 (p53 wild type), TCC-SUP (mutant p53), T-24 (mutant p53), were purchased from ATCC (Manassas, VA, USA) [
19
]. RT112 (p53 wild type) cell line was purchased from DSMZ (Braunschweig, Germany) [
19
]. 486p cell line (unknown p53 mutational status) was previously generated and characterized by Elliott et al. from grade IV TCC of the bladder metastatic to a supraclavicular node of 61-year-old white male patient [
20
,
21
]; ethics and consent statements can be found in the corresponding references [
20
,
21
]. 486p cells were kindly provided by the Urology department of University Medical Center Hamburg-Eppendorf, Hamburg, Germany. Culture conditions are described in the Additional file
1
.
In vitro cell viability assays
Cytotoxicity profiles of single compounds and drug combinations were evaluated by MTT or trypan blue-based viability assays as described previously [
22
]. The duration of treatment was 48 h, unless otherwise stated.
Examination of synergistic/antagonistic effects of drug combinations
Determination of synergistic, antagonistic, or additive effects of compounds used in combination assays was performed using the Chou-Talalay method as previously described [
23
]. The combinational index (CI) was calculated with the CompuSyn v.1.0. Software (ComboSyn, Inc., Paramus, NJ, USA). Fa (fraction affected) is defined as the non-survival fraction at a certain dose of compounds or their combinations. Synergism is defined as a CI < 0.85, whereas antagonism has a CI > 1.2. A CI of 0.85 to 1.2 is considered an additive effect.
Detection of apoptotic cells by annexin-V-FITC/PI double staining
Induction of apoptosis was examined by FACS analysis with an annexin-V-FITC and propidium iodide (PI) double staining. The experiment was performed as previously described with slight modifications [
24
]. In brief, cells were pre-incubated overnight in 6-well plates (0.2 × 10
6
cells/well), pretreated for 1 h with the medium (1 mL/well) with or without addition of the caspase inhibitor zVAD (100 μM). The compound of interest was then added and the cells were incubated for additional 48 h. After treatment, cells were harvested with a trypsin solution, stained, and analyzed using a FACS Calibur (BD Bioscience) and BD Bioscience Cell Quest Pro software (BD Bioscience).
Cell cycle and DNA fragmentation analysis
The cell cycle distribution was analyzed by flow cytometry using PI staining as described before [
22
]. In brief, cells were pre-incubated overnight in 6-well plates (0.2 × 10
6
cells/well) and treated with FrA. After 48 h of treatment, cells were trypsinized, fixed with 70% EtOH/H
2
O (v/v), stained, and analyzed. The results were generated and quantitatively analyzed using a FACS Calibur as above and BD Bioscience Cell Quest Pro software.
Western blotting
Preparation of protein extracts and Western blotting was performed as described previously [
23
]. In brief 1 × 10
6
cells/well were seeded in Petri dishes (ø 10 cm TC Dish (Sarstedt, Numbrecht, Germany) 10 mL/dish), incubated overnight and treated with drugs for 48 h in 10 mL/dish. Cells were harvested using a cell scraper, washed, and lysed. Lysates were frozen overnight at −20 °C and then centrifuged. Protein concentration in the supernatants was determined by Bradford assay. Total protein extracts (20–30 μg/sample) were subjected to electrophoresis in SDS-polyacrylamide gels at 120 V, and transferred from gel to a 0.2 μm pore PVDF membrane. The membrane was blocked and incubated with the primary and secondary antibodies according to the manufacturers' protocol (for antibodies used, see Additional file
1
: Table S1). Signals were detected using the ECL chemiluminescence system (Thermo Scientific, Rockford, IL, USA) according to the manufacturer's protocol.
Silencing of p53 by siRNA transfection
Silencing of p53 gene was performed using siRNA transfection technique and Lipofectamine® RNAiMAX Transfection Reagent (Invitrogen, UK). RT112 cells were pre-incubated overnight in 6-well plates (1 × 10 5 cells/well in 2 mL) in antibiotics-free RPMI media. The solutions (a) and (b) were prepared: (a) 20 μL of 100 pmol/μL siRNA (total amount 2 nmol) + 230 μL of Opti-MEM media; (b) 7.5 μL of Lipofectamine® RNAiMAX Transfection Reagent + 242.5 μL of Opti-MEM media. The solutions were incubated for 5 min, mixed and further incubated for 20 min. The media in the wells were replaced with 2 mL of fresh antibiotics-free RPMI media and 0.5 mL of (a) + (b) mixture were added to each well by dropping. After 72 h of incubation the media was aspirated, cells were washed PBS, and fresh antibiotics-free RPMI media (drug-containing or drug-free) was added (2 mL/well). Then the cells were either immediately harvested for Western blotting analysis or incubated for 48 h and analyzed by FACS.
Duplexed siRNA were purchased from Eurofins Genomics (Ebersberg, Germany). The gene target sequences (5′ → 3′) are: p53 siRNA (NM_000546_Val): GACUCCAGU GGUAAUCUAC(dTdT); scrambled siRNA (Non Specific Control 47% GC): AGGUAGUGUAAUCGCCUUG(dTdT).
Immunofluorescence analyses
The experiments were performed as described before [
17
]. In brief, RT112 cells (5 × 10
4
cells/chamber) were treated for 48 h with investigated drugs, fixed and permeabilized. Next, cells were stained with anti-LC3B-I/II antibody overnight at 4 °C followed by incubation with secondary anti-rabbit Alexa Fluor 488-conjugated antibody. Samples were washed and covered with DAPI-based ProLong® Gold reagent (Life Technologies) and directly analyzed with AxioScope.A1 (Carl Zeiss) microscope with the AxioVision40 V4.8 software (Carl Zeiss Imaging Solutions).
Statistical analyses
Statistical analyses were performed using GraphPad Prism software v. 5.01 (GraphPad Prism software Inc., La Jolla, CA, USA). Data are presented as mean ± SEM (standard error of mean). All experiments were performed in triplicates, and repeated at least three times. The unpaired Student's
t
-test was used for comparison of two groups. Statistical significance was labeled as: *
p
 < 0.05, **
p
 < 0.01, ***
p
 < 0.001.
Results
Discussion
Conclusions
In conclusion, the marine triterpene glycoside frondoside A (FrA) is an interesting compound revealing high efficacy in human UC cells. A unique combination of properties including (i) induction of apoptosis not requiring active caspases and p53, (ii) inhibition of pro-survival autophagy and (iii) increased activity when combined with classical cytotoxic agents makes the FrA a very promising candidate for the treatment of UC.
Acknowledgements
The authors are thankful to Dr. Andy Long and Dr. Courtney Long (University Medical Center Hamburg-Eppendorf) for the language editing and proofreading of the manuscript.
Funding
This research (biological experiments) was supported by the Hamburger Krebsgesellschaft and the Erich and Gertrud Roggenbuckstiftung. SD was supported by a scholarship of the Department of Oncology, Hematology, Bone Marrow Transplantation with section Pneumology, Department of Medicine, University Hospital Hamburg-Eppendorf. This research (isolation and purification of FrA) was partially supported by the Grant from RFBR [grant number 16-03-00553a], and by the Ministry of Oceans and Fisheries of Korea [grant number 20140513].
Availability of data and materials
All data generated or analyzed during this study are included in this published article and in the Additional file
1
. Frondoside A is available and stored in the Laboratory of Experimental Oncology, University Medical Center Hamburg-Eppendorf, Hamburg, Germany.
Authors' contributions
SAD and RM designed the research and performed the biological experiments. VIK, ASS, SAA, and VAS isolated, purified and elucidated the structure of frondoside A used for the experiments. JH, KO, WHA, and US assisted the biological experiments and data analysis. CB and FH assisted the discussion of results and the interpretation of the data. GvA designed and supervised the research and raised the funding. The manuscript was written through contributions of all authors. All authors have given approval to the final version of the manuscript. SAD and RM contributed equally.
Competing interests
The authors declare that they have no competing interests.
Consent for publication
Not applicable.
Ethics approval and consent to participate
Not applicable.
Open Access
This article is distributed under the terms of the Creative Commons Attribution 4.0 International License (
http://​creativecommons.​org/​licenses/​by/​4.​0/​
), which permits unrestricted use, distribution, and reproduction in any medium, provided you give appropriate credit to the original author(s) and the source, provide a link to the Creative Commons license, and indicate if changes were made. The Creative Commons Public Domain Dedication waiver (
http://​creativecommons.​org/​publicdomain/​zero/​1.​0/​
) applies to the data made available in this article, unless otherwise stated.