01.12.2015 | Research article | Ausgabe 1/2015 Open Access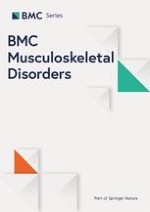 The mechanism of action for hyaluronic acid treatment in the osteoarthritic knee: a systematic review
Zeitschrift:
Autoren:

RD Altman, A. Manjoo, A. Fierlinger, F. Niazi, M. Nicholls
Wichtige Hinweise
Competing interests
Roy D. Altman:
Consultant:
Cytori, DuPuy (Bioventus Global), Ferring, Flexion, Iroko, McNeil, Novartis, Oletec, Pfizer, QMed, Rotta, Strategic Science and Technologies, Teva.
Ajay Manjoo: No conflicts of interest
Anke Fierlinger: Paid employee of Ferring Pharmaceuticals Inc.
Faizan Niazi: Paid employee of Ferring Pharmaceuticals Inc.
Mathew Nicholls: Serves on advisory boards for Ferring.
Authors' contributions
AF and FN participated in the design and development of the study. RDA provided interpretation of the data, and significant writing contributions to the manuscript. All authors provided critical review and revisions to the manuscript. All authors read and approved the final manuscript.
Abstract
Background
Knee osteoarthritis (OA) is one of the leading causes of disability within the adult population. Current treatment options for OA of the knee include intra-articular (IA) hyaluronic acid (HA), a molecule found intrinsically within the knee joint that provides viscoelastic properties to the synovial fluid. A variety of mechanisms in which HA is thought to combat knee OA are reported in the current basic literature.
Methods
We conducted a comprehensive literature search to identify currently available primary non-clinical basic science articles focussing on the mechanism of action of IA-HA treatment. Included articles were assessed and categorized based on the mechanism of action described within them. The key findings and conclusions from each included article were obtained and analyzed in aggregate with studies of the same categorical assignment.
Results
Chondroprotection was the most frequent mechanism reported within the included articles, followed by proteoglycan and glycosaminoglycan synthesis, anti-inflammatory, mechanical, subchondral, and analgesic actions. HA-cluster of differentiation 44 (CD44) receptor binding was the most frequently reported biological cause of the mechanisms presented. High molecular weight HA was seen to be superior to lower molecular weight HA products. HA derived through a biological fermentation process is also described as having favorable safety outcomes over avian-derived HA products.
Conclusions
The non-clinical basic science literature provides evidence for numerous mechanisms in which HA acts on joint structures and function. These actions provide support for the purported clinical benefit of IA-HA in OA of the knee. Future research should not only focus on the pain relief provided by IA-HA treatment, but the disease modification properties that this treatment modality possesses as well.