01.12.2015 | Research article | Ausgabe 1/2015 Open Access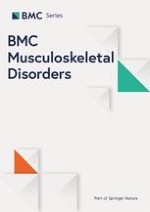 The motherhood choices decision aid for women with rheumatoid arthritis increases knowledge and reduces decisional conflict: a randomized controlled trial
Zeitschrift:
Autoren:

T. Meade, E. Dowswell, N. Manolios, L. Sharpe
Wichtige Hinweise
Competing interests
The authors declare that they have no competing interests.
Authors' contributions
TM contributed to the design, collection, data analyses and interpretation and writing of the manuscript. ED conducted data analyses and interpretation and contributed to writing of the manuscript. NM contributed to the design, data interpretation and writing of the manuscript. LS contributed to the design, data interpretation and writing of the manuscript. All authors read and approved the final manuscript.
Abstract
Background
For many women with Rheumatoid Arthritis (RA) motherhood decisions are complicated by their condition and complex pharmacological treatments. Decisions about having children or expanding their family require relevant knowledge and consultation with their family and physician as conception and pregnancy has to be managed within the RA context. Relevant information is not readily available to women with RA. Therefore a randomized controlled study was conducted to evaluate the effectiveness of a new motherhood decision aid (DA) developed specifically for women with RA.
Methods
One hundred and forty-four women were randomly allocated to either an intervention or control group. All women completed a battery of questionnaires at pre-intervention, including, the Pregnancy in Rheumatoid Arthritis Questionnaire (PiRAQ), the Decisional Conflict Scale (DCS), the Hospital Anxiety and Depression Scale (HADS), and the Arthritis Self-Efficacy Scale (ASES), and provided basic demographic information. Women in the DA group were sent an electronic version of the DA, and completed the battery of questionnaires for a second time post-intervention.
Results
Women who received the DA had a 13 % increase in relevant knowledge (PiRAQ) scores and a 15 % decrease in scores on the decisional conflict (DCS), compared to the control group (1 %, 2 % respectively). No adverse psychological effects were detected as evident in unchanged levels of depression and anxiety symptoms.
Conclusions
The findings of this study suggest that this DA may be an effective tool in assisting women with RA when contemplating having children or more children.