01.12.2019 | Study protocol | Ausgabe 1/2019 Open Access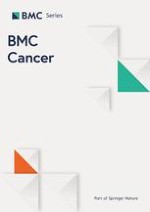 The MYRACLE protocol study: a multicentric observational prospective cohort study of patients with multiple myeloma
Zeitschrift:
Autoren:

Lina Benaniba, Benoit Tessoulin, Sabrina Trudel, Catherine Pellat-Deceunynck, Martine Amiot, Stéphane Minvielle, Pierre Antoine Gourraud, Sophie de Visme, Hervé Maisonneuve, Anne Lok, Steven Le Gouill, Philippe Moreau, Cyrille Touzeau
Wichtige Hinweise
Publisher's Note
Springer Nature remains neutral with regard to jurisdictional claims in published maps and institutional affiliations.
Abstract
Background
Despite recent advances in the treatment of multiple myeloma, the disease constantly relapses and is still considered as incurable. The current knowledge about the biological mechanisms underlying resistance to the different class of drugs in multiple myeloma remains poor. The primary objective of the MYRACLE (Myeloma Resistance And Clonal Evolution) cohort, a multicenter prospective cohort of patients with multiple myeloma, is to address this limitation. We here describe the study background, design and methods used for this cohort.
Methods/design
All patients (> 18 year old) diagnosed with de novo or relapsed multiple myeloma and treated in two hematology department from west of France are included in the MYRACLE cohort. Patients provide a signed informed to be included in the study. All subjects are followed until refusal to participate in the study or death. The MYRACLE cohort prospectively collects data on socio-economic status, medical status, imaging, prognosis factors, MM therapies and associated events (resistance, safety issues). Patients also complete standardized quality of life questionnaires. In addition, bone marrow samples will be collected at time of diagnosis and relapses to perform biomarkers analysis and functional assays exploring mechanisms underlying drug resistance.
Discussion
The "real-life" MYRACLE cohort offers the opportunity to prospectively collect epidemiological, medical, QoL and biological data from MM patients during the course of the disease (at time of diagnosis and subsequent relapses). At mid-tem, this integrative cohort will be unique at producing a large variety of data that can be used to conceive the most effective personalized therapy for MM patients. Additionally, the MYRACLE cohort will allow integrating the medical care of MM patients in a health and pharmacoeconomic perspective.