01.12.2011 | Commentary | Ausgabe 1/2011 Open Access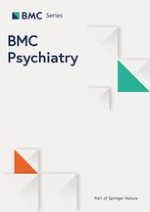 The patient perspective in research on major depression
Zeitschrift:
Autor:

Pim Cuijpers
Wichtige Hinweise
Competing interests
The author declares that they have no competing interests.
Commentary: The patient perspective in research on major depression
In the past decades, thousands of studies have examined the genetics, epidemiology, etiology, biology, treatment and prevention of major depressive disorder. This huge body of research has resulted in extensive knowledge about major depressive disorders, what it is, who are at increased risk of getting it, which processes lead to it, how it can be treated, and even in some cases be prevented. Not all research questions have been answered and we will indoubtedly need several more decades to fully understand the phenomenon of depression. But we currently do have considerably more than a basic understanding of what it is and how it can be treated.
Researchers need the perspectives of patients and the problems they experience in daily life more than ever. It is not enough to show in a randomized trial that a medicine is effective for the average patient, to show that a specific psychological treatment is also effective in postpartum depression or for older adults, to show that a preventive intervention reduces the incidence of new cases of depressive disorders. We need to get a better understanding of what it means to live with a depressive disorder, what problems a patient encounters when he or she goes to work, communicates with friends and relatives, when he or she can not sleep at night, or suffers from severe side effects of medications. Only these issues can help us understand which treatments are needed and how they can reduce the enormous disease burden of major depression. Such questions should guide researchers much more than currently occurs. At this moment very little research focuses on the perspectives of patients. A search in PubMed with the Mesh heading "major depression" resulted in 67,805 hits. When we limit this to "Patient Advocacy" only 54 remained (accessed on April 18, 2011). That is 0.07%. And if we limit it to "Patient Rights" we find 387 hits (0.6%).
We must conclude that despite decades of research on depressive disorders, we still do not know very well what having a depression means for patients, what they need from treatments and how their problems can be solved. We need this knowledge, however, to get a better understanding of the phenomenon of depression, its causes and treatment. What are we waiting for?
This article is published under license to BioMed Central Ltd. This is an Open Access article distributed under the terms of the Creative Commons Attribution License (
http://​creativecommons.​org/​licenses/​by/​2.​0
), which permits unrestricted use, distribution, and reproduction in any medium, provided the original work is properly cited.
Competing interests
The author declares that they have no competing interests.