01.12.2017 | Review | Ausgabe 1/2017 Open Access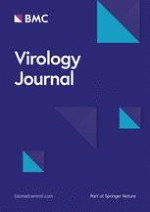 The porcine virome and xenotransplantation
Zeitschrift:
Autor:

Joachim Denner
Abbreviations
ECMV
Encephalomyocarditis virus
H1N1 2009 virus
haemagglutinin 1 and neuraminidase 1 2009 influenza virus
HIV-1/2
Human immunodeficiency virus 1/2
HTLV-1/2
Human T-lymphotropic virus 1/2
KSHV
Kaposi sarcoma herpesvirus
PERV
Porcine endogenous retroviruses
PLHV
Porcine lymphotropic herpesvirus
PMWS
Post-weaning multisystemic wasting syndrome
PoSCV
Porcine stool associated circular virus
pPEDV
porcine epidemic diarrhoea virus
TGEV
Transmissible gastroenteritis virus
Background
Xenotransplantation is being developed to overcome the shortage of human tissues and organs needed to treat organ failure by allotransplantation. Pigs are the preferred species to be used as donor animals for a number of reasons including the size of the animals, their similar physiology, and the ease with which they can be genetically modified and cloned.
Although there are still some hurdles that have to be overcome, such as immunological rejection, physiological incompatibility and risk of transmission of porcine microorganisms, recent achievements in breeding genetically modified pigs, in the development of new immunosuppressive regimens and in approaches to safety suggest that xenotransplantation may soon be introduced in the clinic (for review see [
1
–
3
]).
In the past, only a few porcine viruses with known or suspected ability to infect human cells or to accelerate transplant rejection have been analysed within the context of xenotransplantation. Next generation sequencing or deep sequencing techniques and metagenomic analyses now give the opportunity to analyse the entire virome of pigs and its impact on xenotransplantation. These studies on the pig virome are, like investigations into the virome of humans and other species, only at their very early stages [
4
]. The development of metagenomics has revolutionised virus discovery, leading to the identification of many new viruses. These studies will generate an enormous amount of data concerning the prevalence of porcine viruses although these will be difficult to interpret, especially with regard to the virus safety of xenotransplantation.
Xenotransplantation and public health
By March 3, 2017, 118,265 waiting list candidates were listed at UNOS (United network for organ sharing), among them 98,149 for kidney transplantations. However, in 2016 only 19,061 kidney transplantations were performed in the US, indicating the increasing gap between supply and demand, and the figures for heart transplantations were 3191 versus 3994 (
https://​www.​unos.​org/​
). Xenotransplantation could help to overcome this shortage. Another field where xenotransplantation may have an enormous impact on public health is the treatment of diabetes. In 2012, 29.1 million Americans, or 9.3% of the population, had diabetes, among them approximately 1.25 million children and adults with type 1 diabetes (
http://​www.​diabetes.​org/​diabetes-basics/​statistics/​
). Although the treatment of diabetes type 1 with insulin was quite successful in the past using pig insulin and only recently recombinant human insulin, complications were often observed, mainly due to insufficient compliance of the patients leading to limb amputation and blindness. The total cost of diagnosed diabetes in the United States in 2012 was 245 billion dollars, most of which was spent on the treatment of complications while expenditure for insulin was relatively low. A biologically regulated system based on porcine islet cells would help avoid these complications [
5
]. Xenotransplantation therefore has the potential to have an enormous impact on public health.
The porcine virome
Since PERVs cannot be eliminated this way, they represent a special risk for xenotransplantation (see below).
Risk posed by porcine viruses
Porcine endogenous retroviruses
Whereas the viruses discussed above may be eliminated by selection, treatment, vaccination, Caesarean delivery, early weaning and embryo transfer, this is impossible in the case of porcine endogenous retroviruses (PERVs). These viruses are the result of infections with retroviruses in the distant past. Retroviruses possess enzymes able to transcribe the viral RNA genome into DNA copies and to integrate them into the cellular genome to form proviruses [
57
]. If oocytes or sperm cells happen to become infected, these proviruses will be present in all cells of the developing progeny and will be inherited in the same way as all other genes. Endogenous retroviruses have been found in all mammals including humans [
57
]. However, in contrast to the human endogenous retroviruses which are mostly defective and do not produce infectious particles, many retroviruses in other species remain active. Gamma- and betaretroviruses have been found integrated into the genome of pigs [
58
,
59
] and sequencing of the entire pig genome (
Sus scrofa
) revealed 212 PERV insertions in the genome [
60
]. The gammaretroviruses include PERV-A and PERV-B, which are integrated into the genome of all pigs, and PERV-C, found in many (but not all) pigs. PERVs are produced as infectious virus particles and may infect human cells [
61
–
63
]. In addition, recombinants between PERV-A and PERV-C have been found that are highly replication-competent (for review see [
64
]). PERVs, like most other retroviruses, may theoretically induce tumours and/or immunodeficiency, but their zoonotic potential remains unknown and no PERV transmission was observed in pig-to-non-human primate preclinical trials and initial clinical trials [
63
,
65
–
67
]. Recently all PERVs in the genome of an immortalised PK15 cell line (62 copies) and in primary fibroblasts (25 copies) were inactivated using CRISPR/Cas specific for the highly conserved
pol
gene of PERV [
68
,
69
]. After a somatic cell nuclear transfer live and healthy pigs with inactivated PERVs could be generated [
69
]. This approach reduces the risk posed by PERVs to zero.
Conclusion
Next generation sequencing and metagenomic analyses allow the entire virome of pigs to be characterised and will result in the detection of many new porcine viruses. However, the impact of these viruses on xenotransplantation is unclear. Until now, porcine viruses with known or suspected zoonotic potential, although often detected by other methods, have been rarely detected by next generation sequencing and their detection appears to require other, more sensitive methods. Furthermore, it remains unclear whether there are other potentially zoonotic viruses not detected by next generation sequencing and not yet investigated using more sensitive methods.
Acknowledgements
The author thanks Drs. S. Norley and D. Ivanusic, Robert Koch Institute, for critical reading the manuscript and for useful comments.
Funding
This work was supported by the Deutsche Forschungsgemeinschaft (DFG), TRR 127.
Availability of data and materials
Not applicable.
Authors' information
Dr. Joachim Denner, Robert Koch Institute, Nordufer 20, 13,353 Berlin, Germany.
Ethics approval and consent to participate
Not applicable.
Consent for publication
Not applicable.
Competing interests
The author declares that he has no competing interest.
Publisher's Note
Springer Nature remains neutral with regard to jurisdictional claims in published maps and institutional affiliations.
Open Access
This article is distributed under the terms of the Creative Commons Attribution 4.0 International License (
http://​creativecommons.​org/​licenses/​by/​4.​0/​
), which permits unrestricted use, distribution, and reproduction in any medium, provided you give appropriate credit to the original author(s) and the source, provide a link to the Creative Commons license, and indicate if changes were made. The Creative Commons Public Domain Dedication waiver (
http://​creativecommons.​org/​publicdomain/​zero/​1.​0/​
) applies to the data made available in this article, unless otherwise stated.